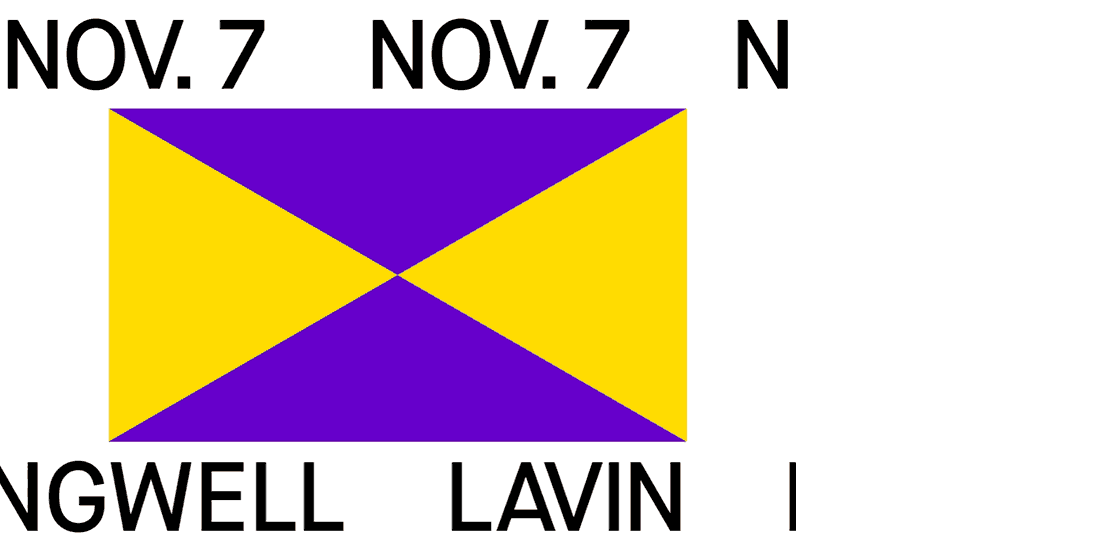 Sylvia Lavin, Princeton and Mark Kingwell, Toronto
Wed, Nov 7/18 – 6:30pm to 8:00pm
Main Hall, 1 Spadina Crescent
Registration is required for this event. Reserve your ticket on the registration page. 
Doors will open at 6pm. Ticket holders must arrive by 6:20pm (with their printed or mobile ticket) to claim their seats. There will be a rush line for those without tickets. Any unclaimed seats will be released to the rush line at 6:20pm.
::::::::::::::::::::
On November 7, Princeton School of Architecture Professor Sylvia Lavin will join University of Toronto Philosophy Professor Mark Kingwell for a discussion on themes raised in the exhibition Architecture Itself and Other Postmodernist Myths, which opens the same day at the Canadian Centre for Architecture.
 
Comprised of fragments — including drawings, models, and primary source documents gathered from building sites, libraries, and archives including the CCA's own collection —  the exhibition proposes a counter-reading of postmodern architecture and challenges the myth of the autonomous architect.
 
Lavin, the curator of Architecture Itself and Other Postmodernist Myths, is an internationally known critic, historian, and curator, whose work explores the limits of architecture across a wide spectrum of historical periods. Kingwell is a philosopher, critic, and award-winning writer whose research focuses on social and political theory as well as the philosophy of art, architecture, and design.
 
This event is a joint initiative with the Canadian Centre for Architecture, and is part of the Daniels Faculty's Home and Away lecture series.
 
Architecture Itself and Other Postmodern Myths runs from November 7 to April 7 at the CCA in Montreal (1920, rue Baile, Montreal).
Sylvia Lavin received her PhD from the Department of Art and Archaeology at Columbia University in 1990 after having received fellowships from the Getty Center, the Kress Foundation and the Social Science Research Council. Lavin is Professor of Architecture at Princeton University and was Director of the Critical Studies MA and PhD program in the Department of Architecture and Urban Design at UCLA, where she was Chairperson from 1996 to 2006. The MIT Press published her first books Quatremère de Quincy and the Invention of a Modern Language of Architecture and Form Follows Libido: Architecture and Richard Neutra in a Psychoanalytic Culture in 1992 and 2005. Her most recent books include, Kissing Architecture, published by Princeton University Press in 2011 and Flash in the Pan, an AA publication from 2015.  
Dr. Lavin is an active curator of architecture and design: Everything Loose Will Land, a principal component of the Pacific Standard Time series supported by the Getty Foundation opened at the MAK/Schindler house in spring 2013, and traveled to the Graham Foundation in 2014 after being shown at the Yale School of Architecture. Exhibition Models opened at the Princeton University School of Architecture in 2018 and her installation Super Models was shown at the 2018 Chicago Architecture Biennial. Lavin is the recipient of an Arts and Letters Award in Architecture from the American Academy of Arts and Letters, and has been a member of Board of Trustees of the Canadian Centre for Architecture for many years.
Image: David Graham, photographer. Facade of Best Products Company Showroom, Langhorne, United States, 1981. Venturi, Scott Brown and Associates, Inc., architect. © David Graham
Philosopher, critic, and public intellectual Mark Kingwell was born in Toronto in 1963 and grew up on air force bases across Canada before attending the University of Toronto (B.A., 1985). After studying at the University of Edinburgh (M. Litt., 1987) and Yale University (M. Phil., 1989; Ph.D., 1991) he returned to the University of Toronto, where he is now Professor of Philosophy and Fellow of Trinity College. Professor Kingwell has held visiting posts at Cambridge University, the University of California at Berkeley, the University of Chicago, and the City University of New York, where he was Weissman Distinguished Visiting Professor of Humanities for 2002. Between 2001 and 2004 he was chair of the Institute for Contemporary Culture at the Royal Ontario Museum. He has been, since 2001, a contributing editor of Harper's Magazine in New York.
Professor Kingwell's books include A Civil Tongue (1995), Dreams of Millennium (1996),  Better Living (1998), The World We Want (2000), Concrete Reveries (2008), Glenn Gould (2009), Unruly Voices (2012), Measure Yourself Against the Earth (2015), and Fail Better (2017). His forthcoming works are Nach der Arbeit ('After Work', 2018) and a book investigating the politics of boredom (Wish I Were Here, 2019).