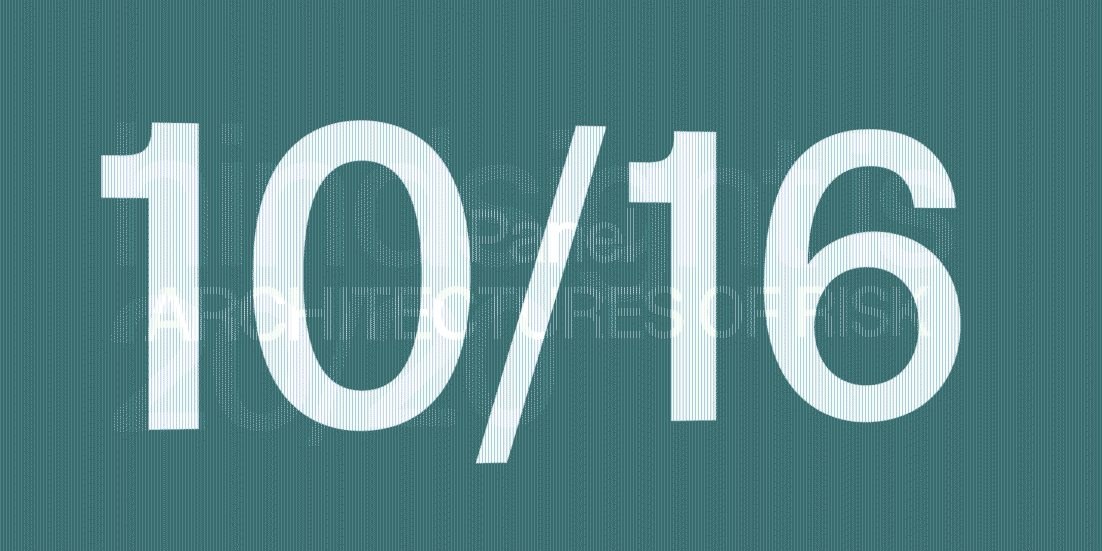 Panel: Architectures of Risk
Wed, Oct 16/19 – 6:30pm to 8:00pm
Main Hall, 1 Spadina Crescent
Registration is required for this event. Reserve your ticket on the registration page.
Doors will open at 6pm. Ticket holders must arrive by 6:20pm (with their printed or mobile ticket) to claim their seats. There will be a rush line for those without tickets. Any unclaimed seats will be released to the rush line at 6:20pm.
 
This event is part of the 'Hindsight is 20/20' public programming series at the Daniels Faculty.
The realm of finance and risk management involves the identification, analysis, and mitigation of uncertainty, all of which are necessary for, and inseparable from financial return and performance.
This panel will explore:
How can architecture become an instrument of risk management, capable of wielding influence over economics and politics rather than being at the whim of both?
How can a discipline that has traditionally been thought of in material and cultural terms be reconsidered in financial and socioeconomic ones?
::::::::::::::::::::::::
Speakers
Adamo-Faiden is an architectural firm established in Buenos Aires in 2005 by Sebastián Adamo and Marcelo Faiden. Its practice extends to the field of teaching and research, and it has been internationally recognized by different media and institutions. The firm's works have been exhibited at the Princeton School of Architecture, the Chicago Architecture Biennial, the Guggenheim Museum in New York, the LIGA Architecture gallery in Mexico, the Spain Cultural Center in Buenos Aires, and at the Storefront for Art and Architecture in New York. Four monographic publications have compiled the work of Adamo-Faiden, one of them published by TC Cuadernos in Spain, one by Casa Editrice Libria in Italy, another by the magazine 2G in Spain, and another by Editorial ARQ at the Pontifical Catholic University of Chile.