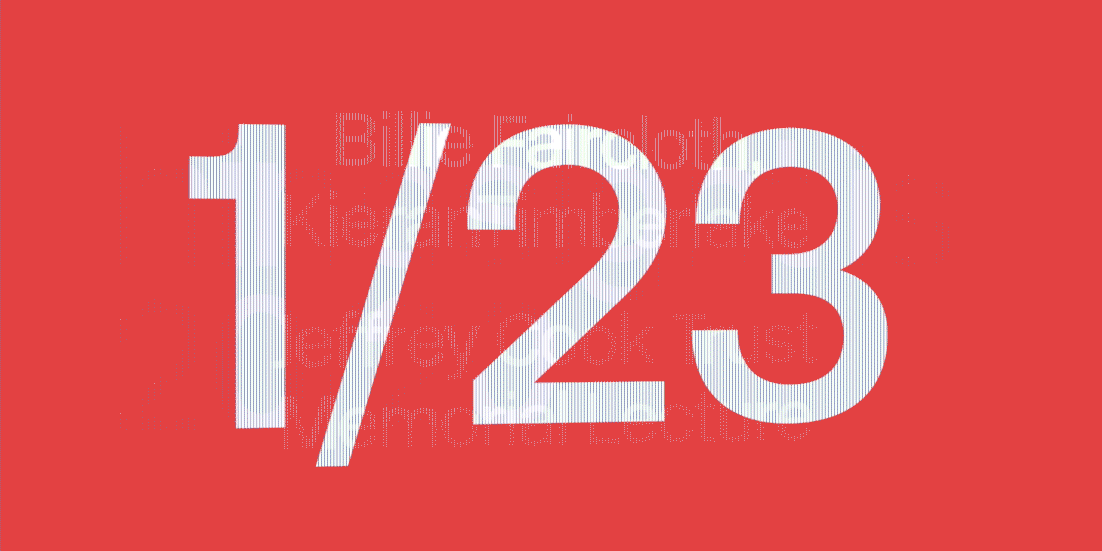 Jeffrey Cook Memorial Lecture: Billie Faircloth, KieranTimberlake
Thu, Jan 23/20 – 6:30pm to 8:00pm
Main Hall, 1 Spadina Crescent
Billie Faircloth will present the 2019/20 Jeffrey Cook Memorial Lecture.
Registration is required for this event. Reserve your ticket on the registration page.
Doors will open at 6pm. Ticket holders must arrive by 6:20pm (with their printed or mobile ticket) to claim their seats. There will be a rush line for those without tickets. Any unclaimed seats will be released to the rush line at 6:20pm.
 
This event is part of the 'Hindsight is 20/20' public programming series at the Daniels Faculty.
How We See Now
KieranTimberlake creates beautifully crafted, thoughtfully made architecture that is holistically integrated to people, program, and site. In conjunction with its architectural projects, the firm develops new materials, processes, and products. Their activities unite the diverse fields of architecture, environmental management, chemical physics, materials science, and more. Billie Faircloth—architect, educator, partner and research director of KieranTimberlake—will discuss the daily actions and diverse projects of her firm, an architectural practice thirty years in the making, committed to empowering designers and clients through inquiry. 
::::::::::::::::::::::::
Billie Faircloth, AIA
Billie Faircloth is a partner at KieranTimberlake, an award-winning architecture firm recognized for its environmental ethos, research expertise, and innovative design. As the firm's Research Director, she leads a transdisciplinary group of professionals leveraging research, design, and problem-solving processes from diverse fields including environmental management, chemical physics, materials science, and architecture. Billie fosters collaboration between disciplines, trades, academies, and industries in order to define a relevant problem-solving boundary for the built environment. In her professional and academic research, she pursues an answer to the question: "Why do we build the way that we do?"
Billie has published and lectured internationally on research methods for a transdisciplinary and trans-scalar design practices; the production of new knowledge on materials, climate, and thermodynamic phenomena through the design of novel methods, tools, and workflows; and the history of plastics in architecture to demonstrate how architecture's "posture" towards transdisciplinary practices and new knowledge has changed over time.
Her articles have been published by the Journal of Architectural Education, Princeton Architectural Press, Royal Danish Academy of Fine Arts, and ACADIA. Her book Plastics Now, On Architecture's Relationship to a Continuously Emerging Material, was published by Routledge in June 2015. Billie has taught at the University of Pennsylvania School of Design and Harvard University, has served as the BarberMcMurry Professor at University of Tennessee, Knoxville, and VELUX Visiting Professor at the Royal Danish Academy of Fine Arts. Prior to joining KieranTimberlake, she was an assistant professor at the University of Texas at Austin School of Architecture, where she instructed research studios exploring applications for conventional and emerging material technologies and conducted seminars on emerging construction and fabrication technologies. She is the recipient of Architectural Record's Women in Architecture Innovator Award in 2017.