Yusuke Obuchi, "Arms Race"
Tue, Mar 3/20 – 6:30pm to 8:00pm
Main Hall, 1 Spadina Cresent
An arms race is on in the worlds of computation and architectural fabrication research. Robots with increasingly large, fast, and powerful capabilities are available and can produce outputs with military-grade precision. The assumption is that, through the use of these advanced tools, architects will advance the production of outputs — but can these tools be developed with traditional forms of human engagement still in mind? Robots are not particularly adaptive. They do not integrate changes with ease — at least, not yet. Humans, on the other hand, exhibit great capacity for adaptation but lack the precision of robots. How could precision and adaptation be combined in architecture, specifically within the context of Japan, where imperfections are embraced as part of an ideal form?
This lecture will explore that question, with a presentation of a series of small-scale building projects in Tokyo.
Online pre-registration is required to attend this event.


Get your free ticket here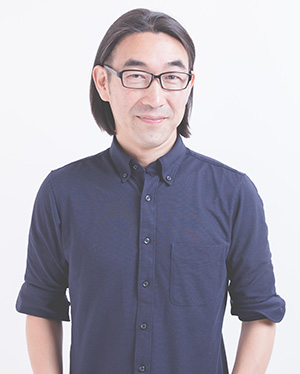 Yusuke Obuchi is an associate professor in architecture at the University of Tokyo, where he has directed Obuchi Laboratory at the Department of Architecture since 2010. He is also a founding co-director of the Advanced Design Studies Program, which consists of the Digital Fabrication Lab, the Sustainable Prototyping Lab, the Media Initiative Lab, the Design Think Tank, the Design Practice Lab, the Social Design Lab, and the Computational Unit. Prof. Obuchi was co-director of the Design Research Laboratory at the Architectural Association (AA) in London from 2005 to 2010, and course master and unit master of the Architectural Association from 2003 to 2005. He studied architecture at Princeton University, the Southern California Institute of Architecture, and the University of Toronto. He has previously taught at Princeton University, Harvard University's Graduate School of Design, the University of Kentucky, and the New Jersey Institute of Technology.
Prof. Obuchi teaches design studios, workshops, and seminar courses where he explores the concepts of materiality, design systems, computational design techniques, and fabrication processes in contemporary architecture and design. He has previously worked for Reiser-Umemoto in New York and ROTO Architects in Los Angeles. His research projects have been published and exhibited widely in the U.S. and Europe, and have been included in the National Triennial Exhibition at the Cooper Hewitt Museum in New York City. His works have also been shown at the Centre Georges Pompidou in Paris, the Architecture Biennial Beijing, the Architecture Biennial Rotterdam, the Zurich Design Museum, Tokyo Designers Week, and the Barcelona Design Museum.
This presentation is part of the Master of Visual Studies Proseminar.