PROFIT and LOSS Symposium
Fri, Mar 6/20 to Sat, Mar 7/20
Main Hall, 1 Spadina Crescent
PROFIT and LOSS: artists consider Vietnam, the war and its effects
March 6 - 7, 2020
Daniels Faculty of Architecture, Landscape, and Design
Online pre-registration is required to attend this event.


Get your free tickets here
This symposium provides a platform for artists, curators, and writers to discuss works of theirs that touch on the Vietnam War. Speakers include:
Artist Martha Rosler discusses her work House Beautiful: Bringing the War Home (1967-1972).
Curator Melissa Ho speaks about her Smithsonian exhibition Artists Respond: American Art and the Vietnam War 1965-1975.
Artist Danh Vō converses with art historian Tom McDonough.
Vietnamese-American artist Tiffany Chung discusses her Smithsonian exhibition Vietnam, Past Is Prologue.
Professor Thy Phu presents her monograph Warring Visions, featuring the works of Vietnamese photographers taken during the war.
Vietnamese-Canadian artist Julia Huynh screens her video Chúng Tôi Nhẩy Đầm ở Nhà (We Dance At Home, 2017).
Professor Franny Nudelman looks at sleep as a form of activism during the anti-Vietnam War protests in the 1970s.
Artists Lisa Steele and Kim Tomczak show their vdeo The Afternoon Knows What the Morning Never Suspected (2017), a reflection on Canada's engagement with the Vietnam War.
Respondents/artists Julia Huynh and Alvin Luong pose questions of the speakers before a Q&A with the audience.
Event schedule:
Friday, March 6
6:15 p.m. - Introduction
6:30 p.m. - Screening of Chúng Tôi Nhẩy Đầm ở Nhà (We Dance At Home), a 2017 short film about the Vietnamese diaspora in small-town Ontario, with introduction by filmmaker Julia Huynh.
7 p.m. - Artist Martha Rosler lectures on her photomontage series, House Beautiful: Bringing the War Home, followed by a conversation with Rosler and Smithsonian American Art Museum curator Melissa Ho.
8:30 p.m. - Audience Q&A
Saturday, March 7
9 a.m. - Coffee
9:30 a.m. - Smithsonian American Art Museum Curator Melissa Ho discusses her 2019 exhibition, "Artists Respond: American Art and the Vietnam War."
10:30 a.m. - In conversation with Vietnamese-Danish artist Danh Vo, art historian Tom McDonough looks at Vo's collection of memorabilia from Robert McNamara's time as U.S. Secretary of Defense, as well as Vo's most recent work: art and furniture made from walnut trees given to him by McNamara's son Craig.
12 p.m. - Lunch
1 p.m. - Vietnamese-American artist Tiffany Chung presents works from her Smithsonian exhibition, "Vietnam, Past is Prologue," including maps and drawings that reconstruct her father's life as a pilot in the Vietnam War.
2:10 p.m. - University of Western Ontario professor Thy Phu speaks about her monograph, Warring Visions, a history of the Vietnam War through the eyes of Vietnamese photographers.
3:10 p.m. - Artists Lisa Steele and Kim Tomczak screen their 2017 short film, The Afternoon Knows What the Morning Never Suspected, which deals with Canada's complicity in the Vietnam War.
4 p.m. - Coffee
4:30 p.m. - Carleton University professor Franny Nudelman speaks her about her book Fighting Sleep, which deals with the use of sleep as a form of activism during the Vietnam War protests of the 1970s.
5:15 p.m. - Artists Julia Huynh and Alvin Luong lead a Q&A with symposium speakers and the audience.
Biographies

Lisa Steele and Kim Tomczak started at U of T in 1997 when they were hired to co-teach two courses in the Visual Studies program in the Department of Art and Art History, at the invitation of the late Colin Campbell. Although their involvement in teaching intensified in subsequent years, they remained committed to co-teaching at least one course each year. They co-taught the Curatorial Lab at the Power Plant; Imaging the Political, where the class made art in response to the Idle No More Movement; and they even tackled daunting performance art classes for a few years, when there was no budget for sessional faculty.
In 2012, they worked to make sure the move to the Borden Building studios worked. When Visual Studies was welcomed into the Daniels Faculty the next year, they were strong advocates of the merger, seeing the advantages of being part of a family that wasn't trying to turn you out of the house without your shoes!
They have enjoyed working with their undergraduate and graduate students, and with their colleagues in both Visual Studies and Architecture (and before that in Art History). Learning from the research done by grad students as well as the amazing talks and conferences here has been one of the gifts from their years at U of T. Special thanks to Charles Stankievech, who came to Visual Studies ready to take over the role of program director, and dean Richard Sommer for his initial invitation and continuing support for Visual Studies. We are grateful to have had support for our careers as artists throughout our time at U of T and the Daniels Faculty. We leave full of energy to continue.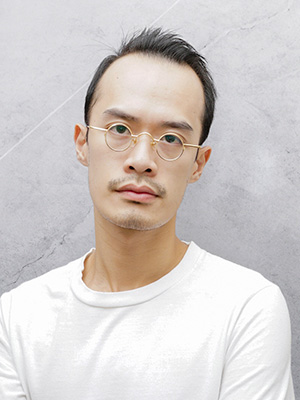 Alvin Luong completed a BA (Hons.) from the University of Toronto with the Registrars' Graduation Award in the Humanities for achieving highest standing in the field of humanities for his class of 2016. That year, Luong was invited by Trinity Square Video to produce a solo exhibition. In 2017, Luong was awarded the OCAD University Off Screen Award for best New Media installation in the 2017 Images Festival, presented a solo exhibition at Platform Centre (Winnipeg), and screened a commissioned video at Reel Asian Film Festival. In 2018, Luong was Artist-In-Residence at IOAM Beijing (中间美术馆), lectured at the Institute for Provocation (激发研究所) in Beijing, and was a finalist for the Emerging Digital Media Artist Award by EQAA Bank. In 2019, he exhibited at Boers-Li Gallery in Beijing, was a resident researcher at HB Station Contemporary Art Research Center (黃邊站當代藝術研究中心) in Guangzhou, lectured at YiZhong Art Lab in Shunde, screened at CACHE (缓存空间) in Beijing, screened at Alice Yard in Port of Spain, and lectured and screened at Gudskul in Jakarta. His research is focused on political economy and social reproduction as it relates to post-socialist forced migration, war, and colonization within Asia Pacific.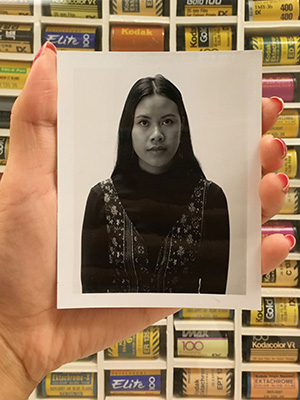 Julia Huynh is a second-generation Vietnamese-Canadian interdisciplinary artist, filmmaker, archivist, researcher, and former beauty queen (Miss Viet Nam Toronto 2018). She is also a co-founding member of the SEAQueens Collective. Through her art practice, she investigates methods of cultural/self-preservation, memory and the construction of identities and communities in the Vietnamese diaspora.
Julia graduated with her MA in Photography Preservation and Collections Management and has previous experience working with non-profit organizations, artist-run centres and ethno-specific community-based archives. She interned at the Southeast Asian Digital Archive (SEADA) in Lowell, Massachusetts. More recently, she completed a six-month residency at the Orange County and Southeast Asian Archive (OC&SEAA) at the University of California Irvine.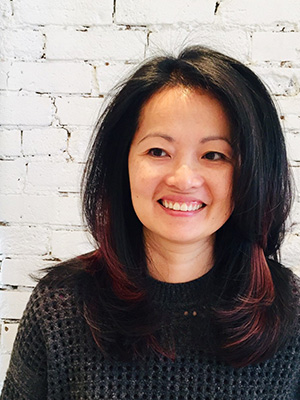 Thy Phu holds a PhD in English Literature from the University of California Berkeley. After completing a Mellon postdoctoral fellowship at the University of Toronto, she joined Western University, where she has been teaching courses on visual studies, cultural theory, and Asian North American culture since 2005. Her research and public humanities practice examine the intersections between media studies, diaspora and migration, vision and justice. She is the author of Picturing Model Citizens: Civility in Asian American Visual Culture and co-editor of Feeling Photography. Her most recent books, Warring Visions of Vietnam and Cold War Camera, explorations of the visual mediation of the global Cold War, are forthcoming at Duke University Press. She is also director and PI of The Family Camera Network, an SSHRC-funded collaborative research project, which partners with arts organizations and educational institutions to engage local communities in the building of an antiracist public archive through the collection and preservation of family photographs and their stories. In 2017, she received the Faculty Scholar Award at Western University, in recognition of research and teaching excellence, and was also inducted into the Royal Society of Canada, as a member of the College of New Scholars, Artists, and Scientists.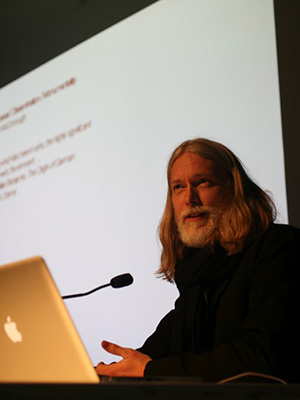 Tom McDonough is a writer and critic based in upstate New York and Ottawa. He writes extensively on contemporary art. His recent publications include monographic essays on artists such as Leonor Antunes, Iñaki Bonillas, Theaster Gates, Eileen Quinlan, Amie Siegel, and Mario García Torres. His articles have appeared in journals such as BOMB, Texte zur Kunst, and OSMOS, where he is a contributing editor. Boredom, his anthology in the "Documents in Contemporary Art" series from the Whitechapel, appeared in 2017. He has taught at University of California, Berkeley and Harvard, and currently is Associate Professor of Art History at Binghamton University, State University of New York.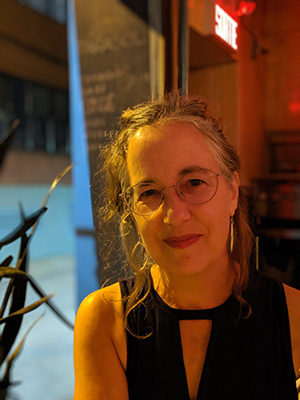 Franny Nudelman is a professor in the Department of English Language and Literature at Carleton University in Ottawa, where she teaches U.S. culture and history. She has published widely on war, protest, and documentary, and is the author of John Brown's Body: Slavery, Violence and the Culture of War. She is also the coeditor, with Sara Blair and Joseph Entin, of Remaking Reality: U.S. Documentary Culture after 1945. Her most recent book, Fighting Sleep: The War for the Mind and the US Military, recounts the struggle over soldiers' sleep in the decades following WWII.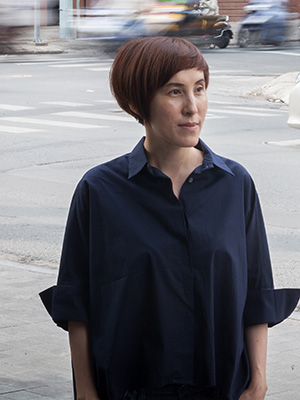 Tiffany Chung is internationally noted for her multimedia installations and meticulously detailed cartographic works that examine conflict, migration, displacement, urban transformation and environmental impact in relation to the history of specific places. Known for her rigorous research-based practice, Chung's work excavates layers of historical and cultural memories of traumatized topographies, creating interventions into the spatial and political narratives produced through statecraft. Her exploration of world geopolitics unveils the connection between imperialist ideologies and visions of modernity, unpacks the root causes of forced migration, and remaps official records with collective remembrance in these localities.
Chung holds an MFA from University of California, Santa Barbara (2000) and a BFA from California State University, Long Beach (1998). She is a co-founder of Sàn Art, an independent art space in Ho Chi Minh City, Vietnam. Chung was awarded the Sharjah Biennial Artist Prize (2013) and named Jane Lombard Fellow for Art and Social Justice at the Vera List Center, New School (2018-2020). She was an honouree at the Asia Arts Game Changer Awards 2020.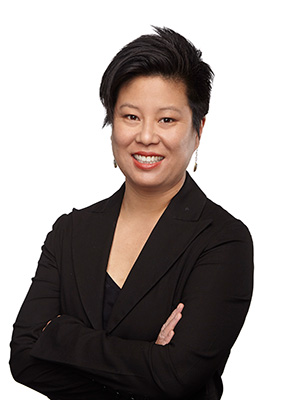 Melissa Ho is the curator of twentieth-century art at the Smithsonian American Art Museum (SAAM). Her research focuses on art made since 1945. She organized the exhibition "Artists Respond: American Art and the Vietnam War, 1965-1975," which was presented at SAAM and the Minneapolis Institute of Art in 2019. Prior to taking her current position, she was a curator at the Hirshhorn Museum and Sculpture Garden, where she organized "Shirin Neshat: Facing History" (2015) with Melissa Chiu; "Salvatore Scarpitta: Traveler" (2014); and "Barbara Kruger: Belief+Doubt" (2012). She is currently at work on a reinstallation plan for SAAM's twentieth-century collection galleries.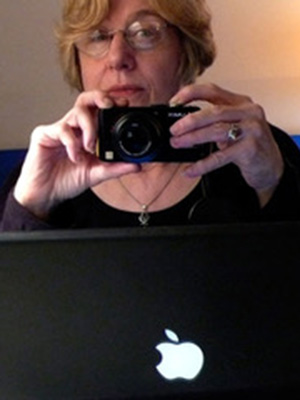 Martha Rosler works in a number of media, especially video, photography, and installation. Her work focuses on the public sphere and landscapes of everyday life, especially as they affect women. Rosler has for many years produced works on war and the national security climate, connecting daily life at home with the conduct of war abroad. Core concerns of her work are urbanism, gentrification, and dispossession. As an artist and an activist, Rosler aims to engage people as citizens and participants, investigating and challenging the way power is normalized through images and discourses.
Rosler's work has been widely exhibited, nationally and internationally. She has made many installations and videos in opposition to war, including works about Chile, nuclear war, disinformation, surveillance, and drone warfare. Among her best known works is the photomontage series House Beautiful: Bringing the War Home, originally made as a response to the war in Vietnam in the late 1960s through to the early 1970s, and reinstituted, in 2004 and 2008, in opposition to the current wars in Afghanistan and Iraq. Rosler lives and works in Brooklyn.
Danh Vō is a Vietnamese-born Danish contemporary artist known for his conceptual art addressing issues of self-identity and cultural heritage. Throughout his practice, Vō has used objects and documents that are representative of American or Western values to create emotionally charged sculpture works. By covering these with gold leaf, his work concretizes the longstanding imperial effects western consumerism has had on immigrants hoping to reach a better life. Born in 1975 in Bà Rja, Vietnam, Vō and his family fled through Saigon after the communists had over taken the country. While attempting to escape by boat, his family was picked up by a Danish freighter and went on to settle and become naturalized citizens in Denmark.
Vō studied at KADK-The Royal Danish Academy of Fine Arts in Denmark and at the Städelschule in Frankfurt, Germany. He received the Hugo Boss Prize in 2012 and the Blauorange Kunstpreis from the Deutsche Volksbanken und Raiffeisenbanken in 2007. In 2009, he was nominated for the Preis der Nationalgalerie für junge Kunst in Germany. Vō has participated in the International Art Exhibition at the 55th Venice Biennial (2013), the 58th Venice Biennial (2019), and represented Denmark at the 56th Venice Biennial (2015) with the exhibition "Mothertongue." Vō currently lives in Mexico City.
This event is part of the "Hindsight is 20/20" public programming series at the Daniels Faculty.
Top image: Martha Rosler, Red Stripe Kitchen (detail), from the series House Beautiful: Bringing the War Home (c.1967-72).