"Black Landscapes Matter" Walter Hood: The 2021 Michael Hough/Ontario Association of Landscape Architects Visiting Critic
Tue, Mar 9/21 – 6:30pm to 8:00pm
The question "Do black landscapes matter?" cuts deep to the core of American history. From the plantations of slavery to contemporary segregated cities, from freedman villages to northern migrations for freedom, the nation's landscape bears the detritus of diverse origins. Black landscapes matter because they tell the truth. Acclaimed landscape designer and public artist Walter Hood is the 2021 Michael Hough/Ontario Association of Landscape Architects Visiting Critic. His lecture will discuss notable landscape architects, planning professionals and scholars to probe how race, memory, and meaning intersect in the American landscape. This event is made possible by the generous support of the Ontario Association of Landscape Architects.
Walter Hood is the creative director and founder of Hood Design Studio in Oakland, CA. He is also a professor at the University of California, Berkeley, and lectures on professional and theoretical projects nationally and internationally. He is a recipient of the 2017 Academy of Arts and Letters Architecture Award, 2019 Knight Public Spaces Fellowship, 2019 MacArthur Fellowship, and 2019 Dorothy and Lillian Gish Prize.
Moderated by Clarence Lacy and Liat Margolis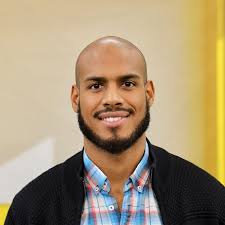 Clarence Lacy graduated from UofT's MLA program in 2013, after having completed a thesis entitled "This Thesis is Not About the Gardiner," which envisioned urbanity centered on social interaction, leisure and alternative modes of transportation. Over the past seven years, Clarence has worked in Toronto, San Francisco Bay area, and Los Angeles to transform the way we think about cities - using landscape architecture to express inclusively the individuals voices to unify, inspire, and enlighten communities. As a landscape designer at RIOS, an L.A.-based multi-disciplinary firm focused on creating rich, comprehensive solutions for a variety of design challenges, Clarence works to create places that center on public accessibility and connection. Recently, Clarence co-led the establishment of the Social Impact Initiative – a combination of policy and programming to develop a more inclusive and diverse office culture at RIOS, while emphasizing a more just approach to project work and the firm's role in the LA community. In 2020, Clarence has joined the MLA Advisory Board, working with Program Director Liat Margolis on developing anti-racist strategies for a more diverse and inclusive Landscape Program.
To purchase the book please click here