02.01.22

– Black Students in Design launches inaugural mentorship program for Black high school students
On January 22, members of the Daniels group Black Students in Design (BSD) launched a new initiative to support young Black students interested in the architecture and design fields. The mentorship program, called Building Black Success through Design (BBSD), is the first of its kind at the Daniels Faculty.
"We are incredibly excited to kick off Building Black Success through Design," says Clara James, founder and president of BSD. "Through a lot of work and collaboration between BSD members and the Daniels Outreach Office, we were able to develop a mentorship program dedicated to building interpersonal relationships between Black university and high school students."
The program's inaugural cohort includes six high school students from across the Greater Toronto Area and one from Calgary. Centred around a design competition, the program guides mentees through each step of the design process as they work toward creating individual submission packages. They will be mentored over the next two months by six BSD members, including James.
Among the exercises that the high schoolers will take part in are design and technical workshops with other student groups (such as Applied Architecture & Landscape Design), lectures by Daniels faculty members, and sessions with Black design professionals. Participants will present their final projects at a showcase with prizes the week following March Break.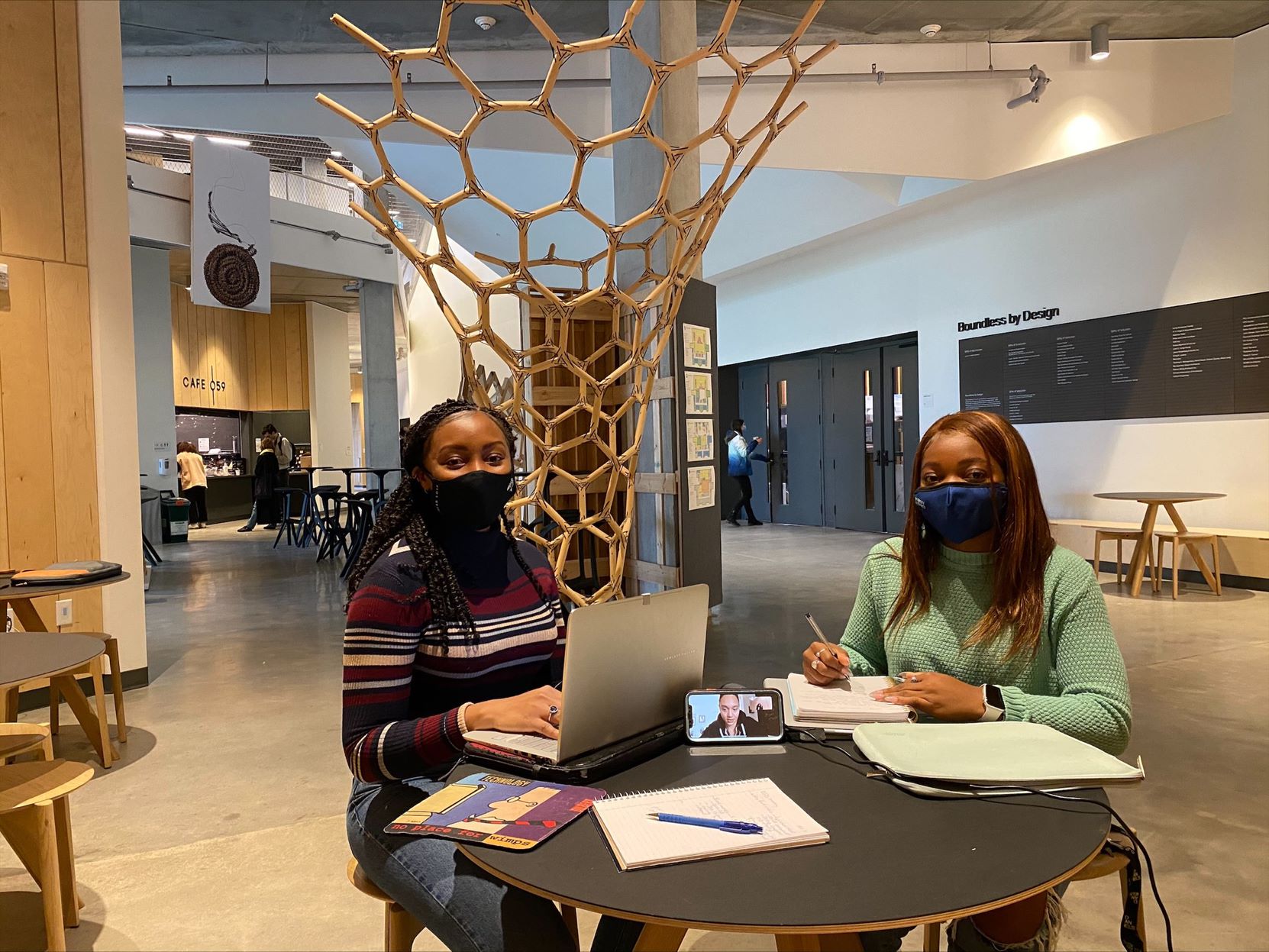 BBSD was created in recognition of the many barriers faced by Black students in the design and architecture fields. "As a Black Daniels alumna, I felt that there was not enough support for Black students within the Faculty," says James, who graduated from Daniels with a Bachelor of Arts in Architectural Studies in 2021 and currently works as an assistant studio technologist at the Faculty. "The BBSD mentorship program will not only help the high school students develop fundamental design skills, but also expose them to professional Black designers and leaders across a range of fields."

Dean Juan Du has warmly welcomed the launch of the program, noting its significance both within the Faculty and beyond. "This program is an important demonstration of our commitment at the school to acknowledging the existence of anti-Black racism and to building a more supportive and inclusive Daniels Faculty," she says. "I congratulate and thank the tireless members of Black Students in Design for leading this initiative. I wish the participants all the best and look forward to seeing the showcase later this year."
The mentorship program is just one of the many initiatives organized by BSD, which was founded in 2021 to "create a community for Black students to de-stress, to talk about racial issues in the design industry, and to connect with Black design professionals and with each other," as James describes it. "It's created by Black students for Black students."
In addition to BBSD, the group will be hosting In Conversation with Black Students in Design: Building Black Spaces, an upcoming panel featuring Toronto writer and scholar Rinaldo Walcott, U.S. academic Rashad Shabazz, and Dr. Elizabeth (Dori) Tunstall, the Dean of Design at OCAD University. The event is part of the Daniels Faculty's 2022 winter programming and is scheduled to take place on February 3.
"It can feel a bit overwhelming sometimes keeping up with BSD work, our studies and just life in general," says James. She feels, however, that the group is only getting started. "I am beyond excited to see how the program and our group will evolve in the coming years."