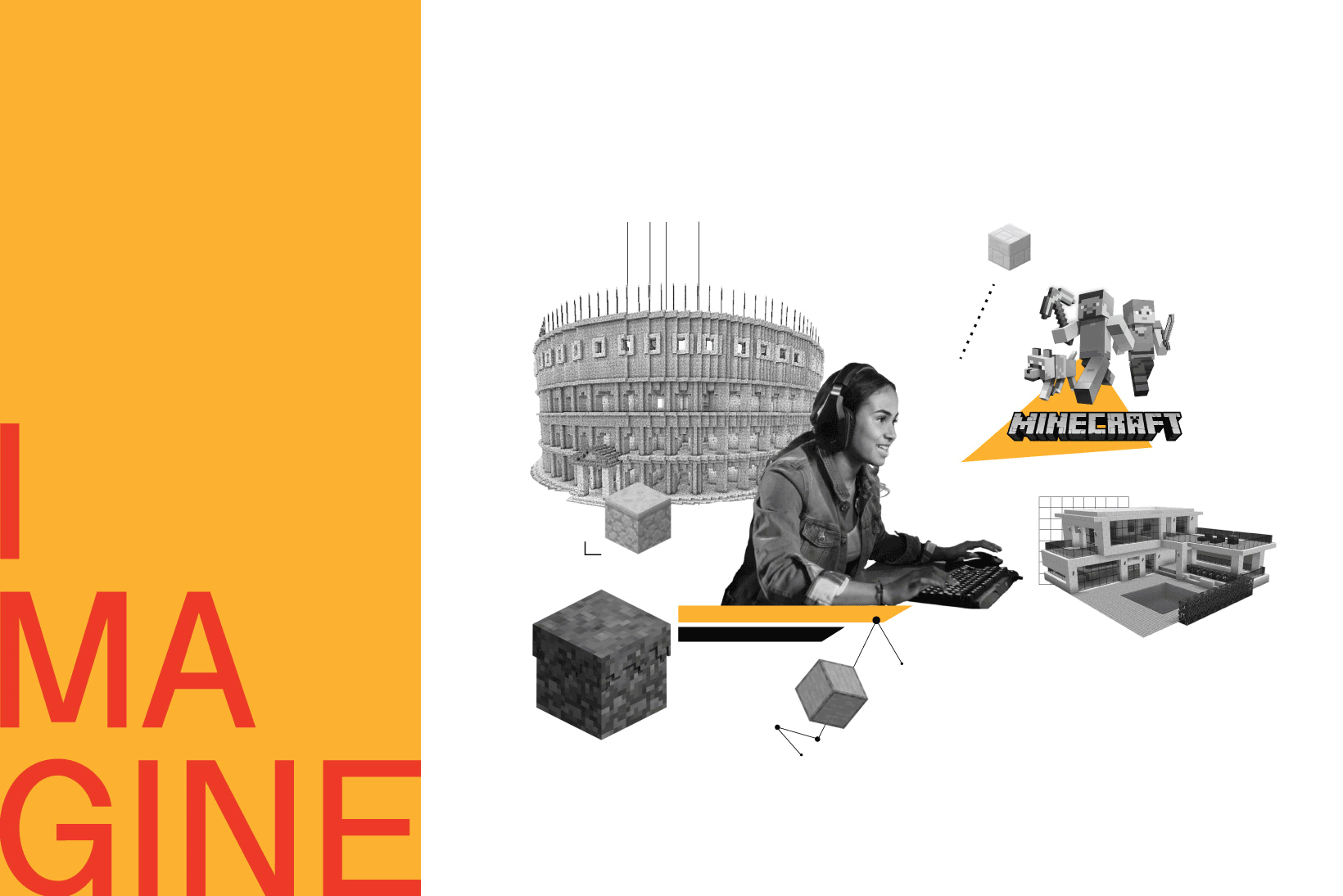 05.25.22

– Discovering design at Daniels this summer
The Daniels Faculty's summer outreach programs for kids, youths and young adults are back, offering introductions to the design process to participants of all ages. 
Starting on June 27, the popular Daniels Minecraft Program, which uses the participant's love of the now-classic video game to explore the fundamentals of design and architecture while building teamwork and communication skills, is now open to registrants aged eight to 14.  
Three levels will be offered this year: Level 1 (which tackles the Foundations of Architecture), Level 2 (which explores Cityscapes) and Level 3 (all about World Building and Game Design).  
The Minecraft camp will be offered in one-week full-day sessions or two-week half-day sessions. Each will feature live instruction as well as team and individual work, with mentors monitoring and supporting students during their team and solo activities.  
Also starting on June 27, the Daniels Design Discovery program kicks off with both online and in-person versions. 
The online camp, designed for any late-high-school and undergraduate students who are interested in architecture either personally or as a potential career, provides a comprehensive introduction to the field, giving participants the opportunity to experience different ways of seeing, thinking and making through the lens of design.  
The program encompasses four courses that can be taken individually or in bundled form, with the overall aim being the development of skills in a broad range of design tools and techniques.  
Course activities include lectures by practicing architects and faculty, virtual field trips to local buildings and professional offices, one-on-one instruction and feedback, and training in representation, model-building and related skills.  
The in-person Daniels Design Discovery program, meanwhile, provides an unparalleled opportunity to experience the intensive studio culture that characterizes most architecture programs, allowing participants to build up a collection of drawings and models that will complement an admissions portfolio.  
Students will be able to use the design facilities at the Daniels Building at 1 Spadina Crescent. The in-person program will consist of a pair of two-week courses. 
Both the online and the in-person programs are open to registrants aged 15 to 18-plus, although this range is a guide. A certain level of maturity will be expected among all participants.  
For complete details regarding registration, dates, fees, course curricula and more, contact program manager Nene Brode at nene.brode@daniels.utoronto.ca or visit the individual program pages on the Daniels Faculty website.