Online Resources - Faculty
Below you will find information on Lynda.com, web hosting, the virtual lab, data security, and time machine.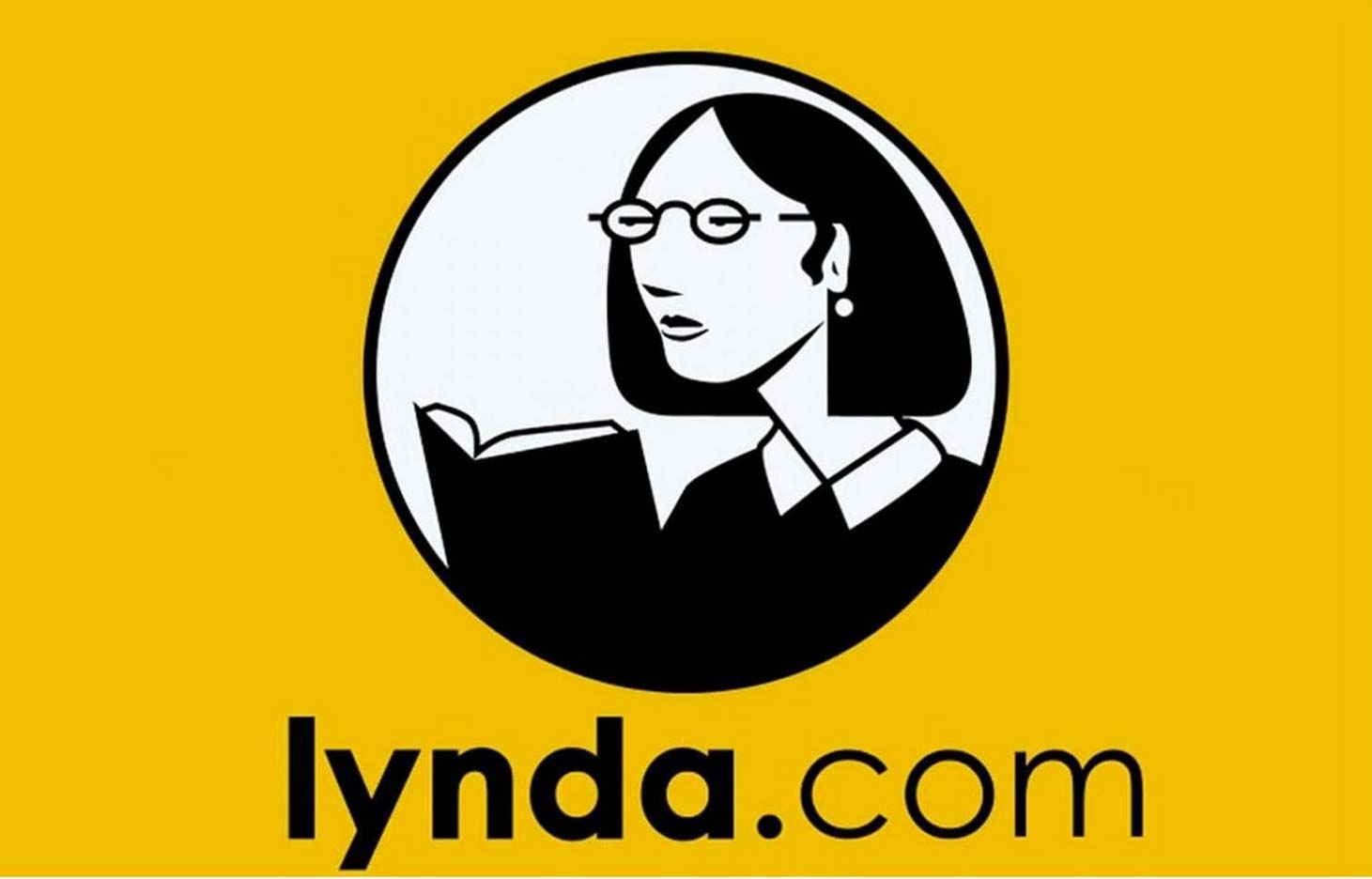 Lynda.com
Lynda.com is an online learning platform, which offers countless tutorials in five languages to help anyone learn business, software, technology and creative skills to achieve personal and professional goals.
The Daniels Faculty is a member of Lynda.com, which means that students can access Lynda.com's video library of engaging, top-quality courses taught by recognized industry experts, by logging in with their Daniels credentials.
Web Hosting
The University offers web hosting as a space for students and sessional Faculty to store and share information. The Web hosting space is a convenient place to keep documents, photos, and webpages that can be accessed from any computer on the university network.
Hosting files through this service is limited to 50MB.
Web host is for academic use only. Typically students will publish a portfolio of their ongoing work, or will be asked to publish their final project as part of a design studio.
Just like your home directory, your published web pages and stored files in your web hosting directory are subject to the Appropriate-Use-of-Information policies set out by the University at:
Individuals hosting web pages on the University's web server are subject to the following conditions:
Copyrighted material may not be published on your website. This includes scanned photos from a book or magazine, copyrighted music, and videos.
Your website is not for commercial use of any kind – selling any products, publishing advertisements from another website, or commercial profit.
Faculty Members
We offer space on our web server for teaching and research projects. To access your web space you will need to go to the 'root' of the file systems, where you will see a folder called 'Faculty.' This directory is accessible directly if you are logged onto a Daniels computer and use the path: \\ald.utoronto.ca\Root\Faculty.
You can also access this directory via FTP ftp://files.daniels.utoronto.ca/. You will then need to browse to the directory called 'Faculty.' At this point you will see a directory with your user login name. In this directory there are two folders, named Personal and Webfolder. Any content you put in the Webfolder is published live to the web server. Simply place an index file and you may start building content. The address will be in the form of:
You will place your username where it says username above.
Virtual Lab
To supplement the software available from the school on the students laptops, and extaned physical computer lab functionality, the Faculty provides range of software packages available through the "Virtual Lab" - a sollution designed to offer the follwoing features:
Resource offloading - processing power and computing resources are consumed not from the local laptop or desktop, but from the school servers resource pools
Resource scalability - we offer some high performance computing resources in configurations such as: 8xCPU, 40GB RAM, 1GB Nvidia GRID K180Q grpahics profile, as well medium and lower range configurations to statisfy various taks loads, i.e. video processing, simple desiging etc.
Remote access - resources can be consumed outside of The John H. Daniels Faculty of Architecture, Landscape and Design main building, through use of VPN.
Software packages otherwise not available to students - such as Adobe Creative Cloud, SketchUp Pro or VRay.
Platform independent - Mac users can use VRay, and iPad users can model in the SketchUp Pro, etc.
Currently available resources:
3D Lab (4 concurent users)

8 vCPU, 24GB RAM, NVidia GRID K180Q
3DS Max 2016

Maxwell 3.1 plugin
V-Ray 2.0 plugin

Rhinoceros 3D 5

Maxwell 3.1 plugin
V-Ray plugin
Grasshoper plugin
RhinoCAM plugin

Adobe CC Lab (4 concurent users)

4 vCPU, 24GB RAM, NVidia GRID K120Q
Adobe Creative Cloud

SketchUp Pro (24 concurent users)

2 vCPU, 8GB RAM, NVidia GRID K100
SketchUp Pro 2016
Please note that this resource is limited to capacity available on the school servers, therefore it is possible to recieve error messages stating "Can't start desktop", usually it means capacity is reached.
How to Connect
Required only for end users not connected to the school wireless network "Daniels" or wired physical network (in the classroom or studio): connect to VPN.
Navigate to the following link and login with your Daniels account:
https://citrix.ald.utoronto.ca/Citrix/StoreWeb
From the list of available desktops, click on the desktop to launch "Citrix Reciever" session. If your computer does not have "Citrix Reciever" program locally installed, you'll be prompted to install it.
Due to the current bug in Citrix sollution with 3D acceleration and Windows 10 environment, it is required to disconnect/connect after login when screen became blank and do not react to mouse or keyboard event.
Data Security
Portable devices such as laptops, PDA's, smartphones, external hard drives, and USB flash drives are particularly vulnerable to loss and theft, with potentially significant privacy consequences in cases where they contain confidential information. To mitigate such risks these devices must protect this data via encryption or other security safeguards, where encryption is not possible. All Faculty provided smartphones must be password protected and encrypted, if available. External hard drives and unencrypted USB flash drives are not to be used to store confidential information.
Daniels Faculty Security Measures Already in Place:
All Faculty provided PC laptops are encrypted using Window's bitlocker technology. To guard against potential data loss it is strongly recommended that data stored on the local hard drive should be backed up. There is an increased risk that hardware failure of an encrypted drive can result in data loss. The bitlocker technology can be extended to an external USB hard drive which can be used for backup.
All Faculty provided MacBooks have fileVault to encrypt user directories. Sensitive data should not be stored outside of your user directory. MacBooks provide a feature to synchronies your user directory to your "home" directory on the Daniels Faculty file server. This should be turned on to ensure a backup of this data.
All Faculty laptops should have a password protected screensaver at a short interval (5 minutes) to prevent modification of any of these settings in the event of theft of a logged on computer.
All Pads and iPhones should be password protected and encrypted if the device supports this technology.  iPhones should have Auto-lock set to 1 minute, Passcode Lock ON, (with minimum 4 digit passcode) and set to "Erase all data on iPhone after 8 failed attempts." Email accounts connecting to Daniels email server should use SSL.
We strongly recommend that all Faculty and Staff who use personal BlackBerry's implement both password protection and encryption on their devices.
External hard drives and USB flash drives should not be used to store personally identifiable data. If you choose to use these devices for other data it is recommended you purchase devices that have utilities to enable data encryption to protect your data.
For more information on data security on portable drives and USB sticks, please check University of Toronto Encryption pages at:
Related Content
Effects of applying security policy on Apple iOS devices
Time Machine
Time Machine enables you to access restored files which were changed or deleted.
Currently Time Machine services are available on the following volumes:
Courses
Faculty Home folders
Time Machine takes snapshots of your files every two hours and keeps them until the permitted space is filled. This usually gives you the ability to go back two to three days, in two hour increments. *This is subject to change based on space availability and the volume of changes made.*
Note: if a file was not saved, it never entered the filesystem, so it will be not visible in Time Machine.
How to use Time Machine:
1. Go to a volume supported by "Time Machine" and right-click on the folder, on that volume, where you want to restore an old versions and click "Properties".
2. Go to the "Previous Versions" tab, choose the proper time and click "Open."
3. The folders with a chosen time will be shown, from which you can copy files related to that particular time.