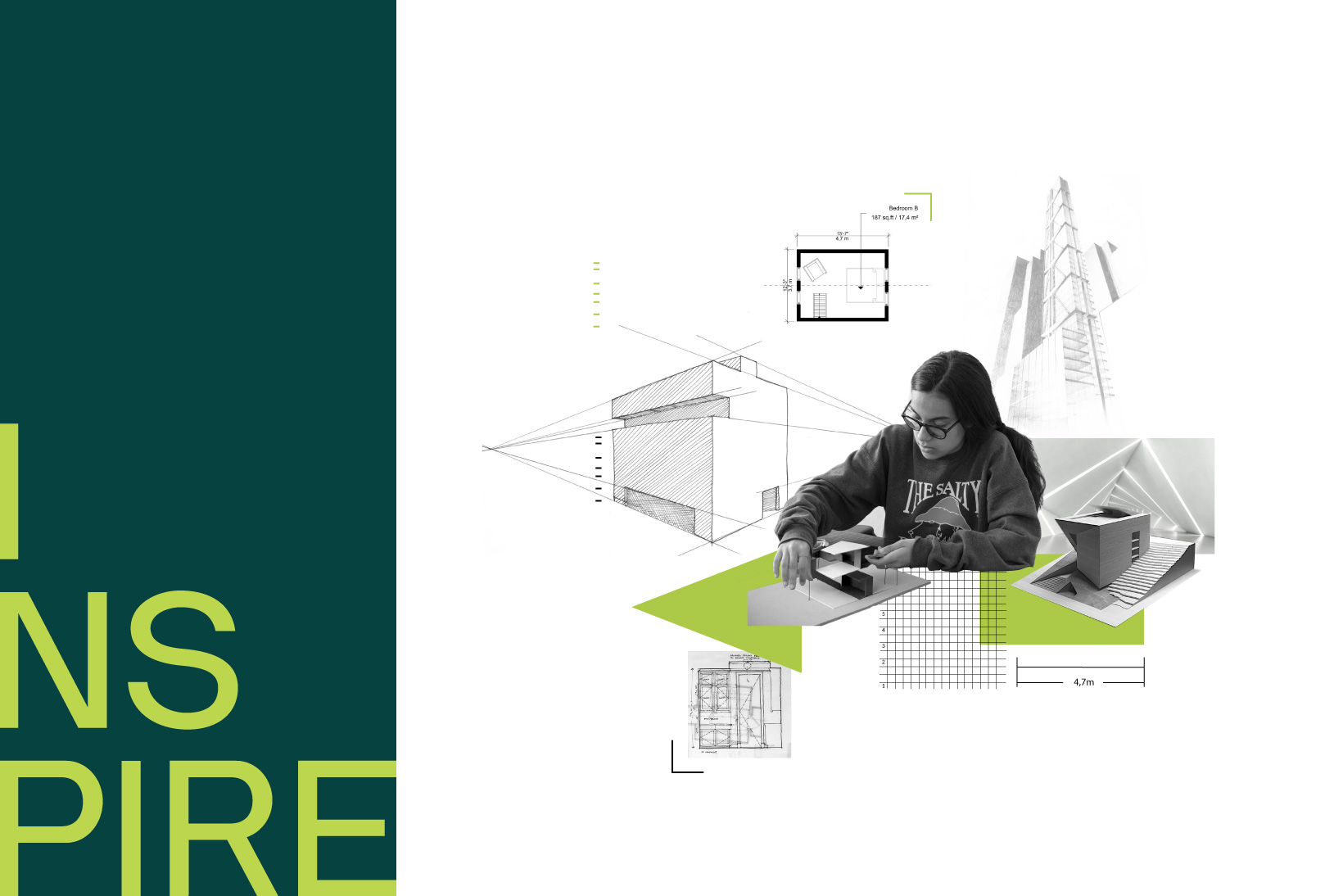 Daniels Design Discovery (Online)
Summer 2022
How do we look at and document our surroundings, from our front door to the city? How do we draw geometries and translate them into inhabited forms? How do we turn a model into a platform, a shelter, a pavilion? How do we draw the city, and our projects in it? The Daniels Design Discovery (Online) provides a comprehensive introduction to the discipline of architecture, giving you the opportunity to experience different ways of seeing, thinking, and making through the lens of design. The program will develop your skills in a broad range of design tools and techniques, providing a strong foundation to explore your creative potential.
Registration for this program  is now open: Click here
Check out the Daniels Faculty Virtual Open House to learn more about our Design Discovery (Online) Camp. Jamie Lipson and Daniels Faculty Professor Petros Babasikas go into detail about what's in store for this summer's programming.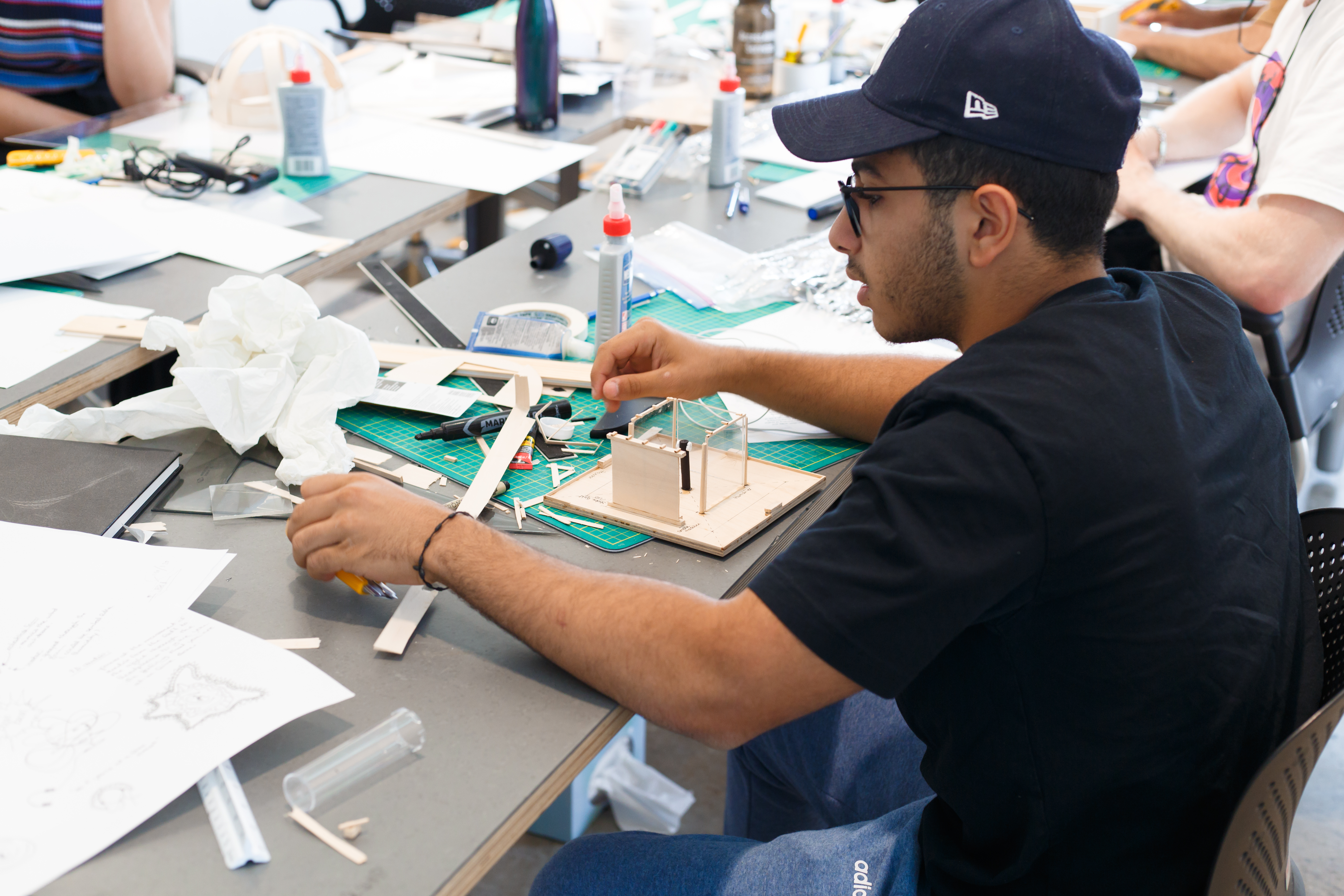 The Daniels Design Discovery (Online)  is designed for late high school (grades 10, 11 and 12) and undergraduate students of all disciplines who are interested in architecture (Ages 15+). This program is open to all participants, including English-speaking international students.
For anyone interested in a future career in design, the Daniels Design Discovery (Online) is a great opportunity to experience the intensive studio culture that characterizes most architecture programs. Our courses allow participants to build up collections of drawings and models that will complement admissions portfolios.
The program will also include:
Lectures by practicing architects and faculty.
Virtual field trips to local buildings and professional offices.
One-on-one instruction and feedback.
Training in representation, model-building, and related skills.
Periodic reviews where participants present their work to practicing architects and other design professionals.
To really understand the benefits of the program, please see the Testimonials section below.
This program will be delivered online through a variety of platforms including: Zoom web conferencing, Microsoft Teams, Miro, and other related software. Students will have access to programs used in our undergraduate program delivery.  
Participants will have access to the Adobe Creative Cloud and Rhino during the program.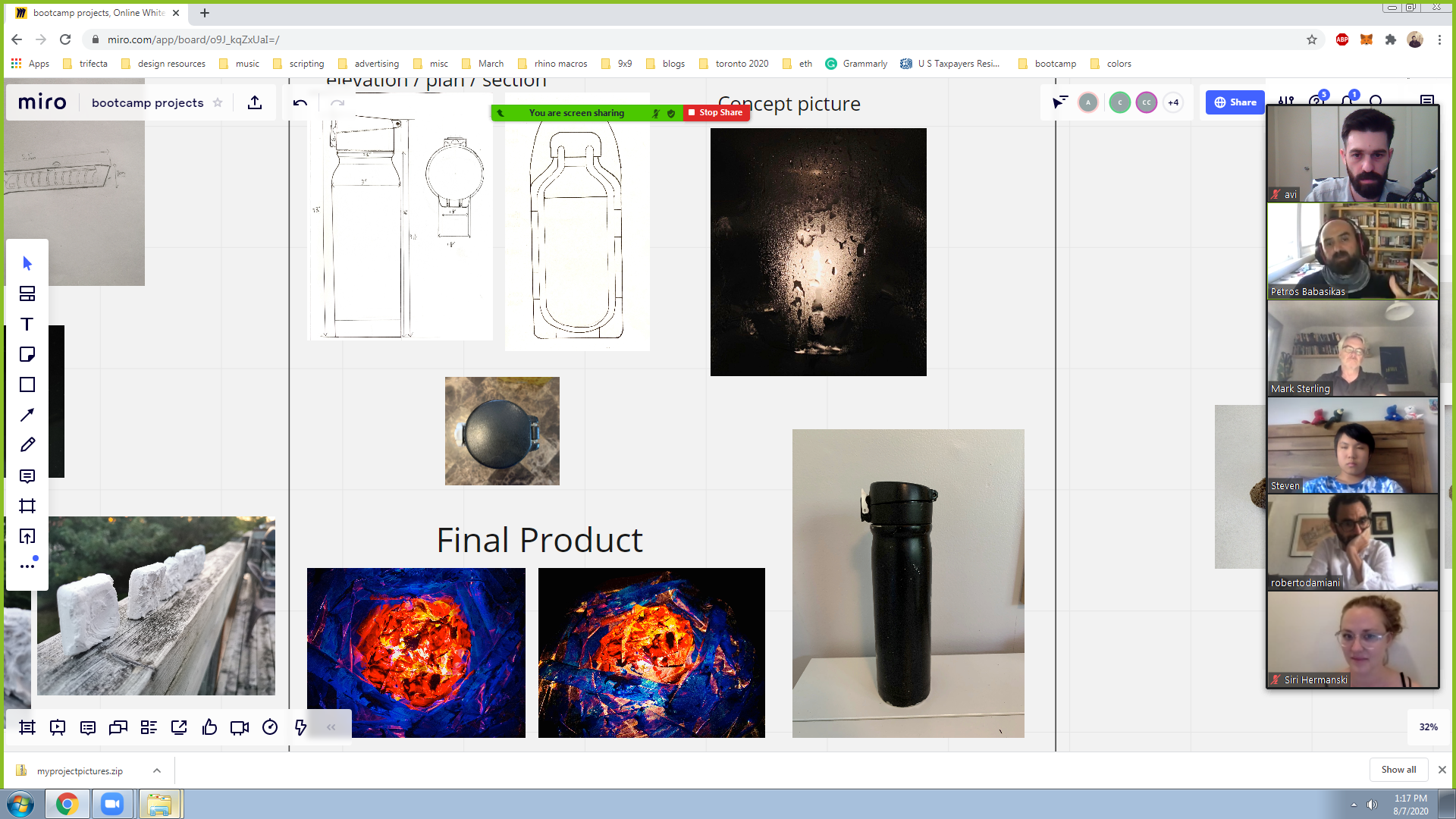 The courses are listed below and can be taken independently and require no previous experience. Price breaks are provided based on the number of courses taken. There is no course sequencing so mix and match to suit your interests, schedule, and budget (with the exception of Course 4 - Expanded Context).
Session 1
Course 1 – Site Mapping
June 27 - June 30, 2022*
(*4-day week - no program on Canada Day)
Course 2 – Form Finding
July 4 - July 8, 2022
Course 3 – Design Thinking 
July 11 - July 15, 2022
Course 4 – Expanded Context
July 18 - July 22, 2022
Session 2
Course 1 – Site Mapping
July 25 - July 29, 2022
Course 2 – Form Finding
August 2 - August 5, 2022*
(*4-day week - no program on Civic Holiday)
Course 3 – Design Thinking 
August 8 - August 12, 2022
Course 4 – Expanded Context
August 15 - August 19, 2022
All courses run from 9 a.m. to 11 a.m. and 1 p.m. to 4 p.m. 
Course 1 – Site Mapping
Course 1 introduces concepts, tools, and techniques related to site analysis in architecture. Students will develop new understandings of their environment, and learn to visualize these insights as a way to contextualize future acts of design.
Dates:
June 27 - June 30, 2022*
(*4-day week - no program on Canada Day)
Cost: $500
OR 
July 25 - July 29, 2022
Cost: $625
---
Course 2 – Form Finding
Course 2 focuses on the development of design geometries, emphasizing a material process for the generation of architectural form. Through different forms of analog and digital representation, students will create a repeatable module that will act as the basis for a new design intervention.
Dates:
July 4 - July 8, 2022
Cost: $625
OR
August 2 - August 5, 2022*
(*4-day week - no program on Civic Holiday)
Cost: $500
---
Course 3 – Design Thinking
Course 3 serves as a broad introduction to the design requirements of architectural construction. Students will explore unique program organizations and their spatial relationships, leading to a deeper understanding of inhabiting space.
Dates:
July 11 - July 15, 2022
Cost: $625
OR
August 8 - August 12, 2022
Cost: $625
---
Course 4 – Expanded Context
Course 4 emphasizes architecture's role in the city, introducing students to contemporary social, political, and ecological issues related to the built environment. This course will also focus on the creation of a design portfolio, giving students the opportunity to develop a refined presentation of their work.
* * Please note that admission to Course 4 will be restricted to students enrolled in the entire 4-week curriculum.
Dates:
July 18 - July 22, 2022
Cost: $625
OR
August 15 - August 19, 2022
Cost: $625
For those students looking to come out of the program with materials for a portfolio, we highly recommend taking all 4 courses. Over the duration of the courses, you will build out pages of a portfolio through the series of projects. An additional workshop is provided to those going through the entire course. 


Schedule Sample Day
(All times are ET)
9 a.m. - 11 a.m. — Tutorial + tutorial workshop
1 p.m. - 4 p.m. — Work period
(There will be occasional reviews and pinups during the work periods in the afternoons. For anyone taking the course asynchronously, we'll record the tutorials and instructors will be available for office hours/consultation at a more convenient time.)
Computer Requirements
Participants will require a computer and access to wi-fi. All software installation instructions will be provided.
Each course is $625 (unless noted above), however bundled options are available:
1 course: $625
2 courses: $75 off registration fee
3 courses: $150 off registration fee
4 courses: $225 off registration fee
Price includes access to Adobe Creative Cloud and Rhino during the program.
All fees include a $50 non-refundable administrative fee.
Please email nene.brode@daniels.utoronto.ca if you register for multiple courses and your discount will be applied.
Discounts are available for U of T staff, faculty, students, and alumni.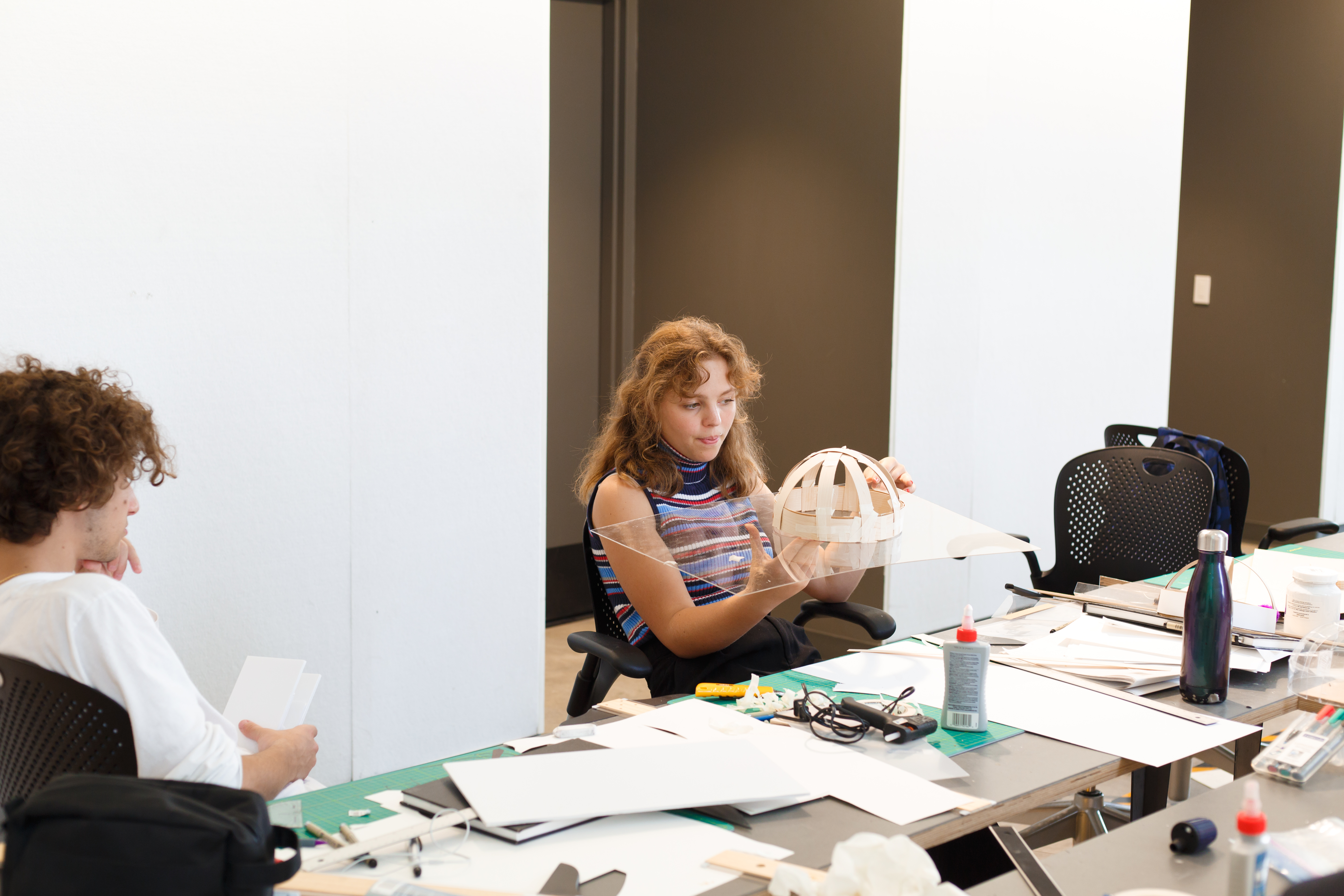 Cancellation Policy
Registrants can cancel their application no later than June 1 and will receive a refund less a $50 cancellation fee per registrant per course/program cancelled. Refunds or credits are not available for any cancellation made after June 1. This is necessary to ensure that our instructors can be hired and trained in time for program delivery and are treated fairly with confirmed contracts.
Registrations received after June 1 are considered final. Refunds or credits are not available for registrations received after June 1.
Please see all our registration policies here.
Curriculum Development
 
Petros Babasikas is an architect, writer and educator. He is the new Director of the Bachelor of Arts in Architectural Studies and oversees the curriculum to ensure it is aligned with the undergraduate program. His work explores connections among architecture, storytelling, media and public space. He is Assistant Professor, Teaching Stream, in the undergraduate and graduate programs at the John H. Daniels Faculty of Architecture, Landscape and Design. His ongoing research includes the public space investigation 6 Place Toronto, "Urban/ Commoning," a DIY urbanism project in Mediterranean Cities, and The Tourists, a series of exhibitions and publications on the intersection of Global Migrations and Tourism, with the Depression Era collective. Read More

 
Curriculum Development
 
Jamie Lipson is a designer, writer, and educator. He received a Master of Architecture from Princeton University and a Bachelor of Arts from Ivey Business School at Western University. While at Princeton, he was awarded the Howard Crosby Butler Traveling Fellowship and the Alpha Rho Chi medal. He was also an Ike Kligerman Barkley Traveling Fellow in 2019. Jamie's current work explores the intersection of art, physics, and science fiction as a basis for architectural design.

 
Program Management
 
Nene Brode is the Daniels Faculty's Manager, External Relations and Outreach. She rejoined the dean's office in September 2018. In 2016, she founded the V4Lab, a summer youth STEAM program. From working on the development of the Digital Media Experience Lab at Ryerson University, to showcasing the work of V4Lab participants at the Ontario Science Centre, Nene has been a connector and collaborator, fostering community engagement. Read More

 
Other Contributors
The program is a result of the efforts of all previous curriculum developers and instructors including Jeannie Kim, Taylor Gould, Ryan Bruer, Avi Odenheimer, Marienka Bishop-Kovac, Phat Le and Irina Rouby Apelbaum .
Thank you for your interest. If you have any questions about this program, please contact:
Nene Brode
Manager, External Relations and Outreach
647-915-5265
nene.brode@daniels.utoronto.ca 
You can watch the previous virtual open house for our summer program below to hear from our curriculum developers, instructors, and staff .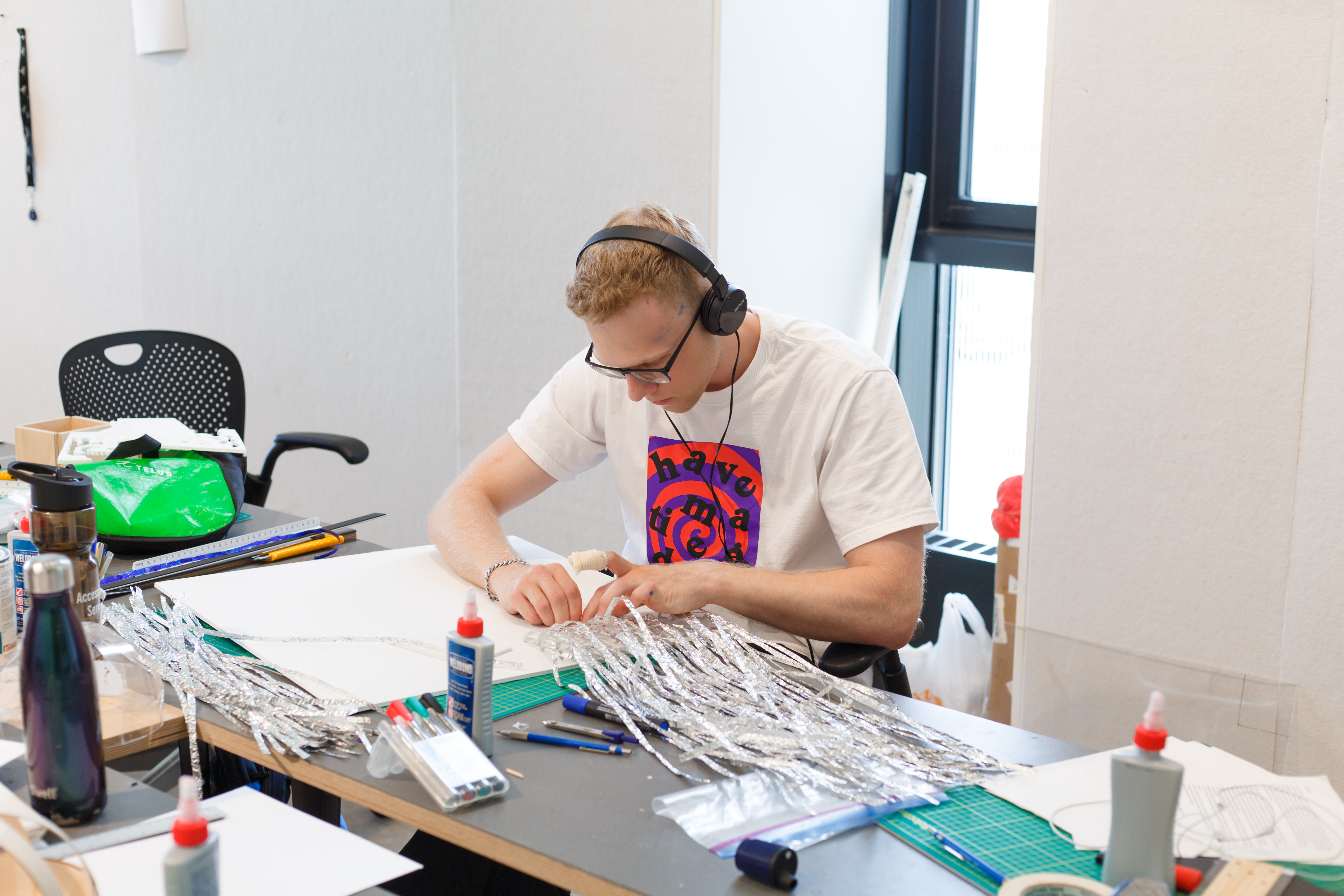 "I joined the program to explore architecture as a career to see if it interests me. I wanted to know if it's a possible career path for me in the future. I learned that architecture contains a broad range of jobs. There's definitely something in it for everyone. Whether it is working in a small firm, or larger firms or something else. I also learned about the skills an architect has like model making to learning about the different lifestyles of the people who work in an architectural related career. By listening to their different perspectives, I can make a better decision about what I want to do in the future. It's not just to go into architecture, the things that I learned in the program will hopefully make the transition (to university) smoother. Other skills I acquired through the program such as problem-solving and creative thinking can still be applied to what I want to do. I would definitely recommend the program to someone else, whether they are interested in architecture and want to reach ahead or they are still exploring what their interests are and what they want to do."
Victor Wang, Summer 2020
"I enjoyed how all-encompassing the course was. It touched on many topics and gave me a solid understanding of what I would learn if I chose to study in the field. I also enjoyed the many guest speakers that spoke to us and that we were able to ask them questions about their areas of expertise. Similarly, I thought it was helpful that we had guests come in to critique our work."
"I like the hands-on part where be built the model and our teacher invited lots of people from Daniels and the architecture industry to talk about our work and give us advice on our future project. I also like that this program gave me a brief introduction of what the Bachelor of Arts, Architectural Studies program at the University of Toronto looks like."
"What I enjoyed most about this program, was learning a new skill each day. I learned how to use a variety of online tools, resources, and skills that gave me a foundation on not only architecture but most of the sections in that field. Everything was engaging and the staff really elevated the whole experience by making a great experience."
"The instructors where absolutely amazing. I liked the activities, lessons and projects. They brought very interesting guest lectures, and the classes the instructors prepared where also interesting and engaging." 
"I thought it was a good opportunity to gather a taste of the university experience and specifically open your mind to all the aspects that go into designing a space."
  Summer 2019 Participant
What should I expect to learn from these courses?
Specific learning outcomes from each course are outlined above.
How do I apply?
There is no application process. You register and pay fees to guarantee your seat in the program. It is offered on a first-come, first-served basis. You can register here.
Is there a registration deadline?
We will accept registrations up to one week prior to the start date of the program. If you wish to apply within one week of the program start date, please contact nene.brode@daniels.utoronto.ca 
How many people are in a course?
We maintain a ratio of 1:15 maximum per instructor with a maximum class size of 30 students with two instructors.
What happens after I register?
After you register and pay the fees, you will receive an automatic email from our registration software with a receipt. This guarantees your registration. One week prior to the program start date, you will receive an on-boarding email with detailed instructions.
Can I receive a certificate of completion?
Yes, you may request a certificate of completion at the end of the course.