Alexis Kyle Mitchell: The Treasury of Human Inheritance
-
Main Hall, Daniels Building
No registration required
In this talk, Alexis Kyle Mitchell presents an experimental and essayistic collage of archival footage, personal writing, scientific research, hand-processed film and specially commissioned sound scores that are part of her forthcoming feature film The Treasury of Human Inheritance.
Presented here for the first time, these diverse materials are attuned to the complex legacies of auto-ethnography in filmmaking, and to forms of embodied knowledge within alternative kinship structures.
The Treasury of Human Inheritance uses the body as both resource and material, performing ritualized repetitions as a method and mode of research into the inherited traits of familial genetic disease and disability.
Mitchell's talk is the last event in this term's MVS Proseminar series.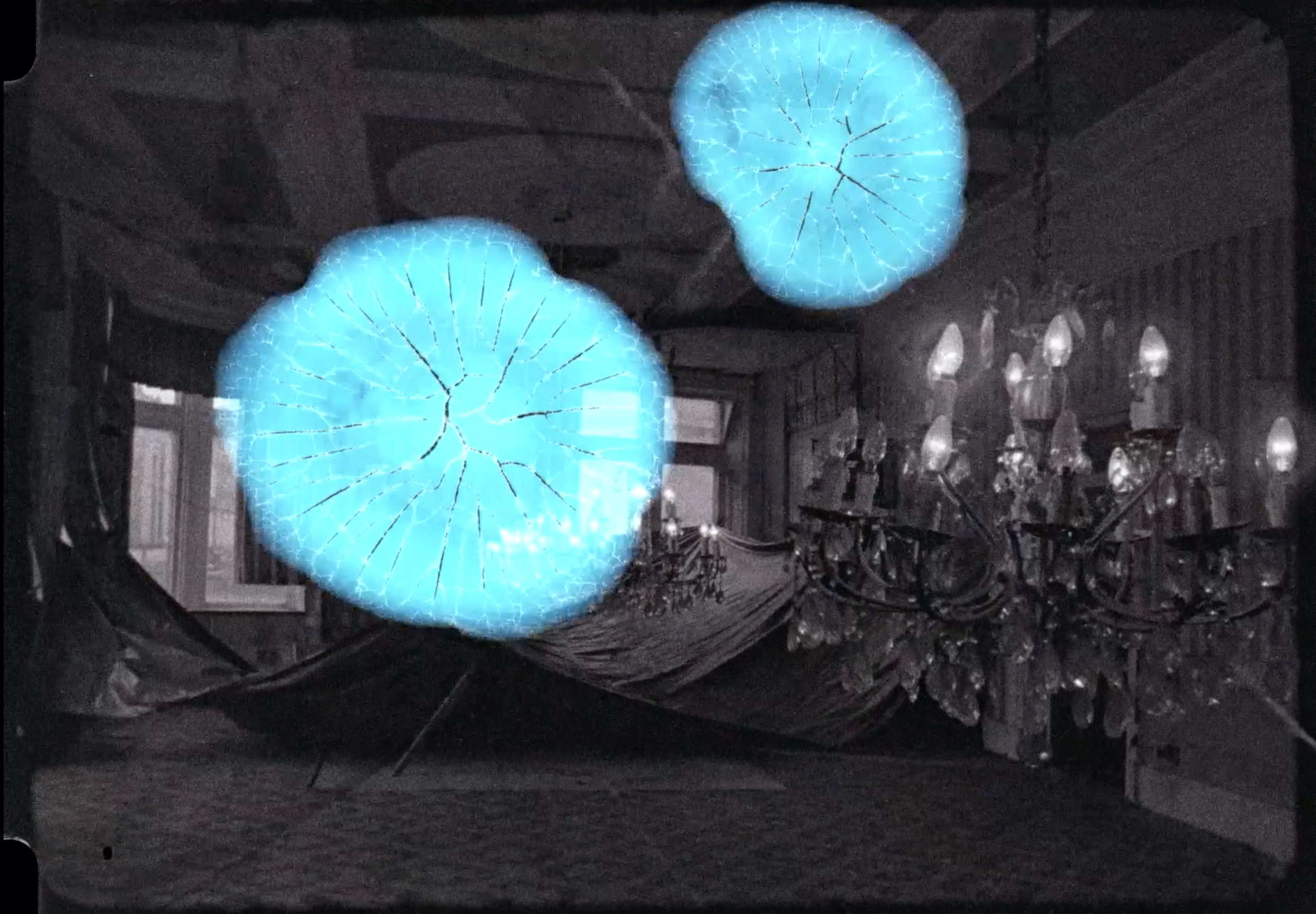 Based between Canada and the UK, Alexis Kyle Mitchell often works collaboratively alongside artist Sharlene Bamboat as Bamboat | Mitchell. Mitchell recently completed a PhD in Human Geography at the University of Toronto, where she held an SSHRC Doctoral Fellowship. She was artist-in-residence at Akademie Schloss Solitude (2015-2017) and at the MacDowell Colony (2018) and was a fellow at Sommerakademie Paul Klee (2017-2019).
Recent screenings and exhibitions include Mercer Union in Toronto, Berwick Film & Media Arts Festival & International Film Festival Rotterdam and an upcoming solo exhibition (Bambitchell) at the Henry Art Gallery in Seattle. Recent writing and research can be read in Digital Lives in the Global City (UBC Press) and in Queer at Camp (Fordham University Press). In 2020-2022, Mitchell will hold a Postdoctoral Fellowship at the Center for Disability Studies at New York University under the supervision of Dr. Faye Ginsburg.
Still from The Treasury of Human Inheritance courtesy of Alexis Kyle Mitchell