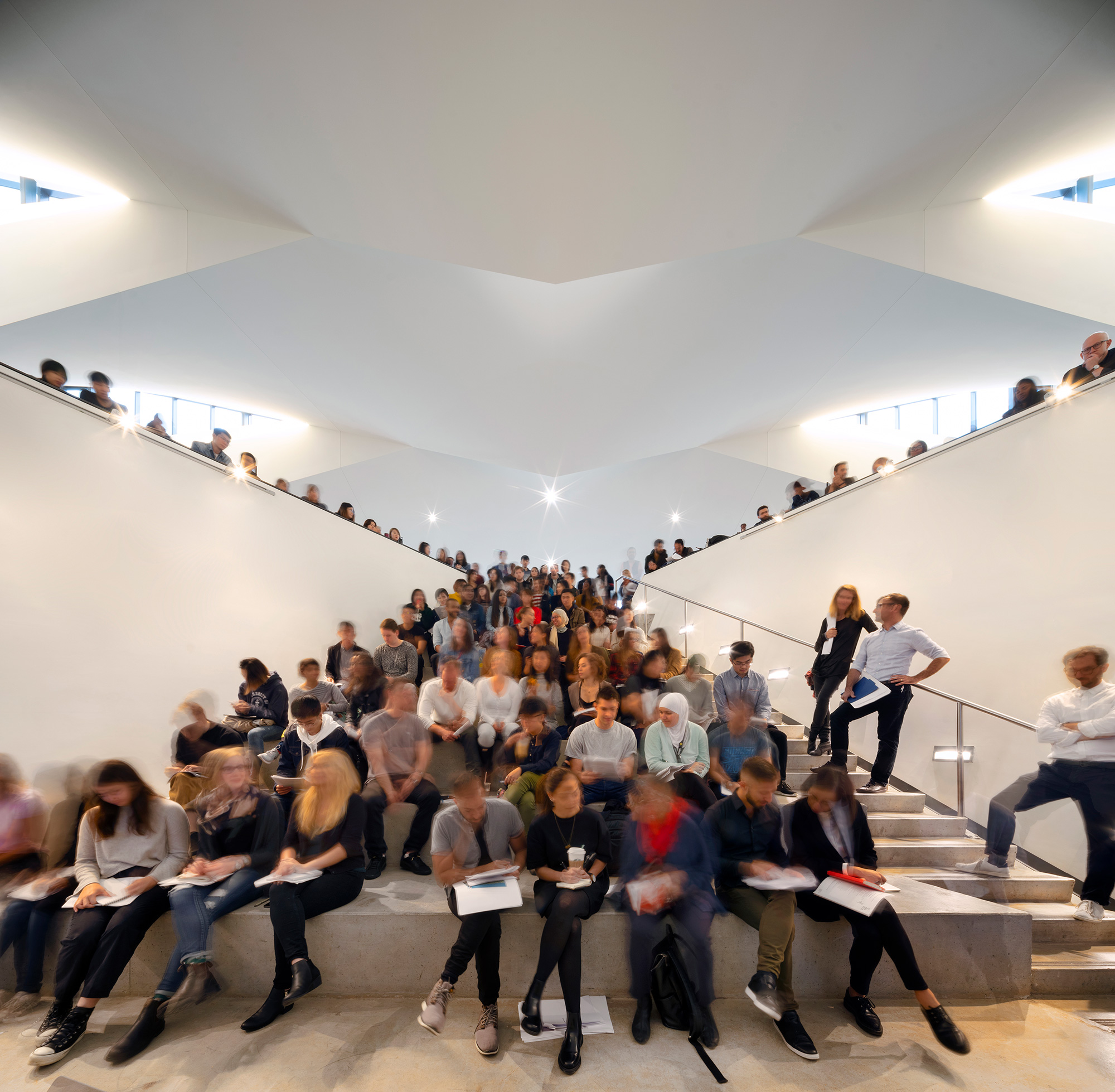 Equity, Diversity, and Inclusion at the Daniels Faculty
The Daniels Faculty stands in solidarity with all people seeking a just society without racial, ethnic, or sexual discrimination. As we work to improve our school's diversity and our responsiveness to the needs of students and faculty who have faced systemic racism, we will continue updating this page with related news and resources. 
University of Toronto's Equity and Inclusion Resources
The University of Toronto provides a number of resources for community members looking for ways to combat — or heal from — the effects of discrimination and violence. Here are some of them.
During the 2020-21 academic year, work-study students with the Diversity and Equity Committee compiled a list of suggested reading resources for the design disciplines. This list is an ongoing effort and will be updated as new resources are published.
Student Clubs and Initiatives
AVSSU Sustainability Committee
The Architecture and Visual Studies Student Union (AVSSU) Sustainability Committee's goal is to explore and prompt conversations around the many facets that make up our climate crisis, including the environmental inequities that often racialized and low-income communities face as a result of being closer to polluting facilities. The relocation of environmental risks directly impacts health and resource accessibility, further affecting agricultural patterns and negatively impacting dependent economies. For more information, follow @avssu.sustainability.uoft on Instagram.
Black Students in Design 
Founded by Clara James, a Black student in the Daniels Faculty, Black Students in Design (BSD) aims to create a community for Black students to de-stress, talk about racial issues in the design industry, and connect with one another. BSD hosts bi-weekly events as well as supports and important BIPOC initiatives in equity and diversity. BSD is not just a club for students at Daniels, but also for any BIPOC university students interested in design. For more information, follow @blackstudentsindesign on Instagram.   
Daniels Art Directive 
The Daniels Art Directive began as a student-led club seeking to work collaboratively on diverse art projects. In 2020, the Daniels Art Directive collaborated with Daniels alumnae, Ashita Parekh and Tolu Alabi to install the temporary mural, "Support Black Designers." on the Daniels Building. This mural is a call to action for dismantling systemic racism in the discipline of design in workplaces and academic institutions. For more information, follow @danielsartdirective and @supportblackdesigners on Instagram.
Making Difference 
Making Difference aims to create a safe space for women and non-binary folks to discuss how gender affects them in the architecture and art fields. Through Zoom discussions, commission opportunities for designers, and monthly art events, the club works towards dismantling gender inequality and creating a supportive community within Daniels. For more information, follow @makingdifferenceto on Instagram.
Student Equity Alliance 
The Graduate Architecture, Landscape and Design Student Union (GALDSU), along with the Forestry Graduate Student Association (FGSA), and the Architecture, Visual Studies, Students Union (AVSSU) came together in July 2020 to formalize the working group that spearheaded the Daniels Do Better letter, establishing it as the Student Equity Alliance (SEA). Currently, SEA is composed of students and alumni, across nearly every program stream at Daniels. If you would like to get involved, please email SEA at sea@daniels.utoronto.ca or visit @sea.daniels on Instagram. 
If you'd like to know more about the Daniels Faculty's efforts to foster diversity and inclusion, or if you're a student or faculty member who would like to get involved in those efforts, please email communications@daniels.utoronto.ca.