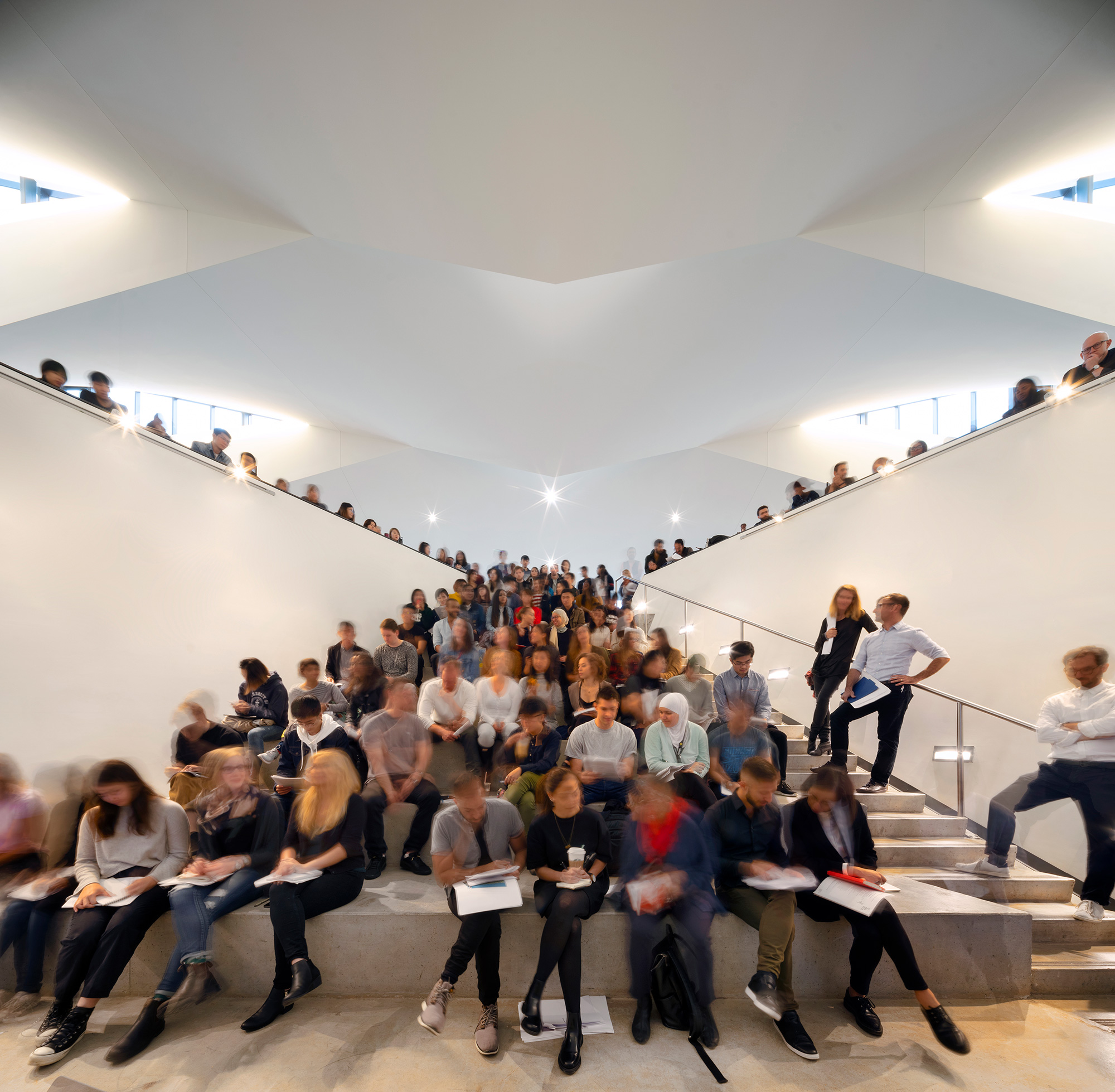 Equity, Diversity, and Inclusion at the Daniels Faculty
The Daniels Faculty stands in solidarity with all people seeking a just society without racial, ethnic, or sexual discrimination. As we work to improve our school's diversity and our responsiveness to the needs of students and faculty who have faced systemic racism, we will continue updating this page with related news and resources. 
University of Toronto's Equity and Inclusion Resources
The University of Toronto provides a number of resources for community members looking for ways to combat — or heal from — the effects of discrimination and violence. Here are some of them.
Land Acknowledgment 
We wish to acknowledge this land on which the University of Toronto operates. For thousands of years, it has been the traditional land of the Huron-Wendat, the Seneca, and the Mississaugas of the Credit. Today, this meeting place is still the home to many Indigenous people from across Turtle Island, and we are grateful to have the opportunity to work on this land. The land of 1 Spadina Crescent has been the home and an important trail of the Mississaugas of the Credit, the Anishinaabe, the Chippewa, the Haudenosaunee and the Wendat peoples. Spadina is synonymous with Ishpadinaa, meaning "a place on a hill" in Anishinaabe.
Why Do We Acknowledge The Land?  
To recognize the land is an expression of gratitude and appreciation to those whose territory we work and live on, and a way of honouring the Indigenous people who have been living and working on the land from time immemorial.  
It is important to understand the long-standing history that has brought you to reside on the land, and to seek to understand your place within that history. Land acknowledgements do not exist in a past tense, or historical context: colonialism is a current ongoing process, and we need to build our mindfulness of our present participation. (Source: lspirg.org/knowtheland)
Indigenous related news at the Daniels Faculty 
Other Resources:  
Digital resources  
Book and print resources  
Video and films  
Elder Dorothy Peters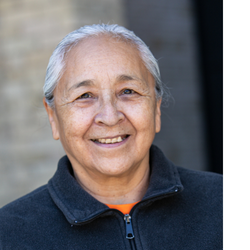 A Traditional Teacher and Community Nookmis, Elder Peters is a member of Jiima'aaganing (Seine River) First Nation. Throughout her career, she has worked in various consultative capacities with multiple Indigenous organizations in Toronto, including Aboriginal Legal Services and Anduhyaun Inc., and she has previously supported Indigenous students at the University of Toronto through First Nations House, where she served until recently as an Elder-in-Residence. A residential school survivor, Elder Peters is regularly called upon to share her stories, teachings and cultural expertise at events throughout the city.
Contact Dorothy: de.peters@daniels.utoronto.ca
Amos Key Jr.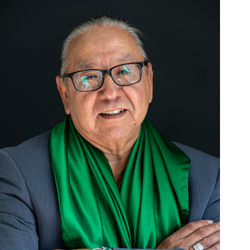 A member of the Mohawk Nation, Key is an educator, advocate and Traditional Faith Keeper of the Longhouse at Six Nations of the Grand River Territory. The long-time Director of First Nations Language at Woodland Cultural Centre, where he co-founded the Gaweni:yo Cayuga/Mohawk Immersion School System, Key is a leading figure in the ongoing language revitalization movement among First Nations people in Canada. He has also taught as an Assistant Professor at the University of Toronto's Centre for Indigenous Studies, and was the inaugural Vice-Provost, Indigenous at Brock University in St. Catharines.
Contact Amos: amos.key@daniels.utoronto.ca
Trina Moyan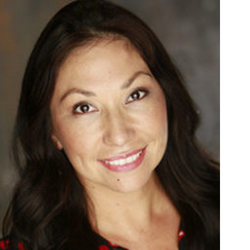 Artist and activist Moyan is nehiyaw iskwew (Plains Cree) from the Frog Lake First Nation in Alberta. She began her career as a writer and producer for the Aboriginal Peoples Television Network (APTN) and co-produced and directed the National Aboriginal Achievement Awards (now Indspire) for CBC Television. Moyan is a co-founder of Toronto-based Bell & Bernard, a First Nations consulting firm dedicated to including the histories and current realities of Indigenous peoples within urban planning projects, and has spoken widely on Indigenous inclusion and empowerment. Moyan is also a muralist, a traditional dancer and a University of Toronto alumna.
Contact Trina: trina.moyan@daniels.utoronto.ca
Douglas Cardinal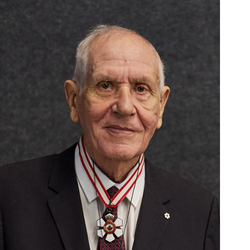 One of the world's most prominent Indigenous architects, Dr. Cardinal is known for his lifelong commitment to sustainable design and for such landmark buildings as the Canadian Museum of History. Born in Calgary to a father of Blackfoot heritage and a German/Métis mother, he served as the Daniels Faculty's Frank O. Gehry Chair in 2020-2021 and was awarded an Honorary Doctor of Laws degree by the University of Toronto in June 2022. In 2018, Dr. Cardinal led a team of Indigenous architects and designers who represented Canada at the Venice Architecture Biennale, and he continues to design residential, institutional and industrial buildings. His role as Decanal Advisor on Indigenous Knowledge at the Daniels Faculty continues his longtime advocacy for the dignity and advancement of Indigenous Peoples.