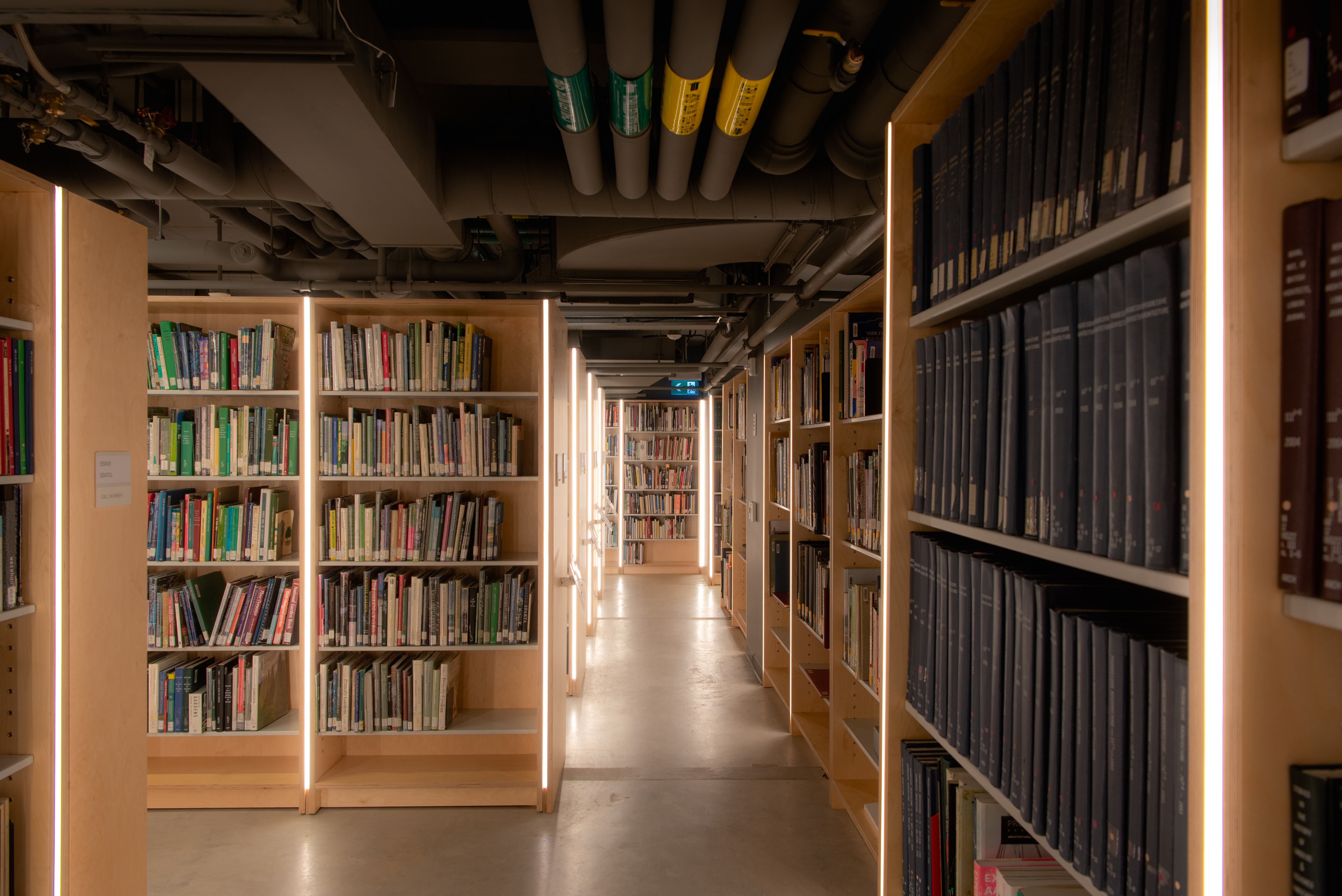 Eberhard Zeidler Library
The Eberhard Zeidler Library includes dedicated space for collections, study spaces, a group study room, and a section for the faculty's Special Collection. Featuring over 37,000 volumes, with a focus on contemporary architecture, landscape architecture, and urban design, the Library is an indispensable resource for students, faculty, and members of Toronto's design community.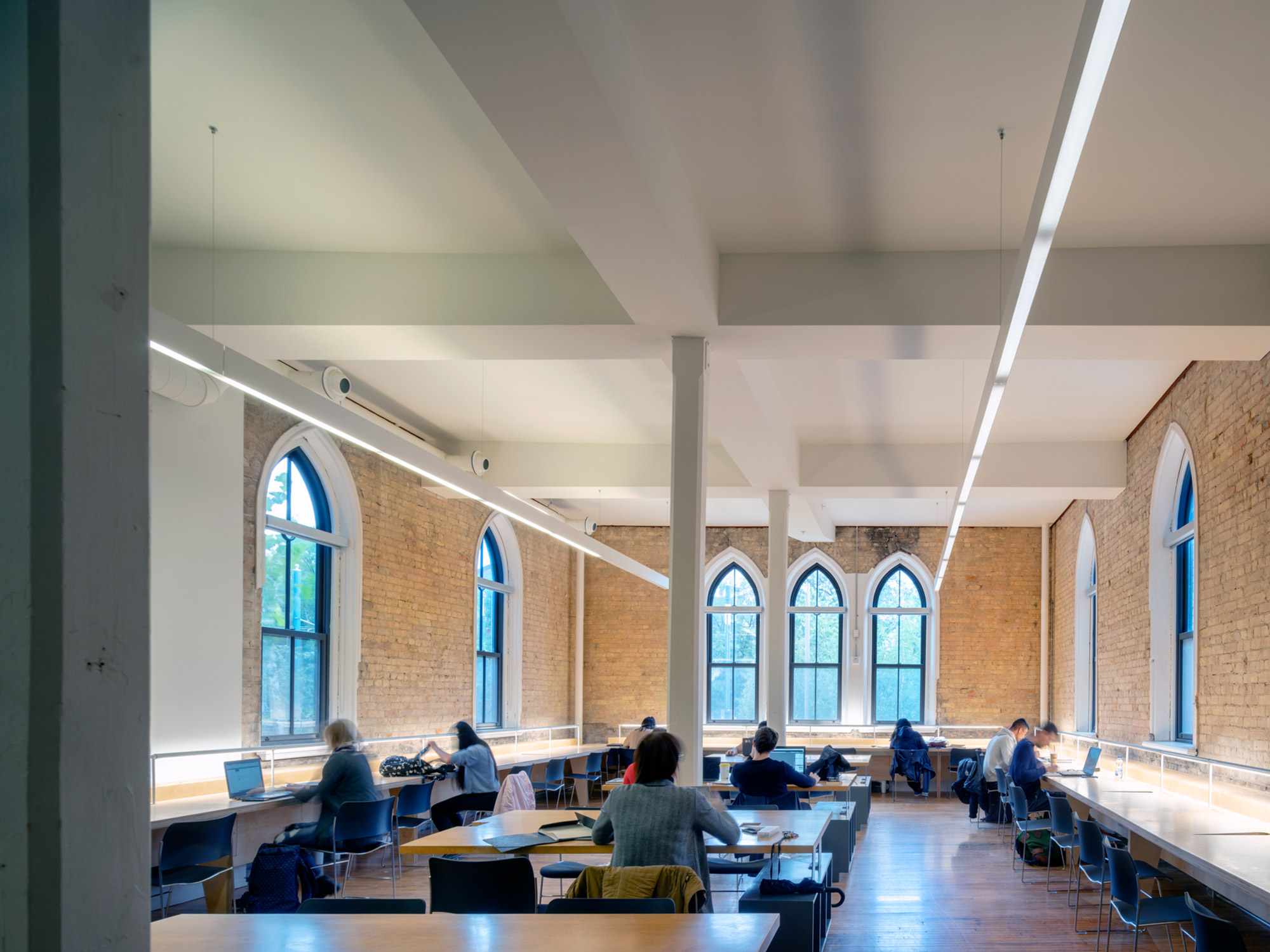 The Zeidler Family Reading Room is a place of quiet reflection in counterpoint to the energy and pace of the Design Studios, the Fabrication Lab, and various teaching and presentation spaces within One Spadina.
The mission of the Eberhard Zeidler Library is to: 
establish and maintain a research level collection (of both print and electronic resources) ,
offer a full range of information services in support of the Daniels Faculty's rigorous programs of study for the emerging architect, landscape architect, and urban designer,
meet the research needs of students and faculty at the Daniels Faculty, and
function as an information resource and a place of study.
The Eberhard Zeidler Library also serves as resource for the greater University of Toronto community, including students from neighbouring post-secondary institutions, outside researchers, and professionals in the field and the general public.
Reference Service
Need assistance locating information or searching relevant databases? Reference service is available in person or virtually Monday through Friday, 9:00 a.m. – 5:00 p.m ET.
Book a Virtual Reference Appointment.
Library Catalogue
The University of Toronto Catalogue is accessible at the following link: onesearch.library.utoronto.ca
Relevant related collections are available at the John P. Robarts Research Library, Map and Data Library, the Noranda Earth Sciences Library, the Engineering & Computer Science Library, and the Art Library. University of Toronto Libraries' electronic resources complement current and retrospective collections.
Loan Services
Loans are restricted to those with U of T library cards. Books circulate one week for undergraduates and external readers, and two weeks for graduate students, faculty, and staff. Reserve materials are circulated to Daniels faculty and students only. Periodicals do not circulate. The general public may consult material in library.
Types of Restricted Material include:
Reference and reserve items
Protected books
Theses
Other Services
Photocopying is available for Daniels faculty and students with FOBs.
A group study room can be booked for up to two hours per day by current John H. Daniels Faculty students, staff and faculty.