MILLIØNS founder Zeina Koreitem, "A Loose Collection of Objects, Texts, and Images"
Wed, Mar 4/20 – 12:30pm to 1:30pm
Main Hall, 1 Spadina Crescent
Covering a range of projects from computational images, to furniture, to a museum interior, "A Loose Collection of Objects, Texts, and Images" selectively flattens the archive of a project, exploring the material preconditions of contemporary collective living.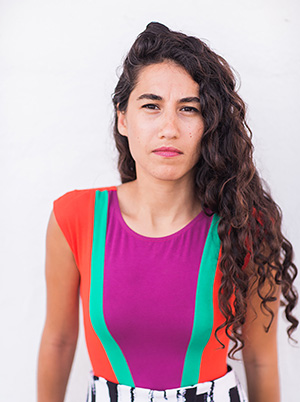 Zeina Koreitem is founding partner, with John May, of MILLIØNS, a Los Angeles-based design practice. She recently joined the Southern California Institute of Architecture (SCI-Arc) in Los Angeles as design faculty after holding a position as design critic in architecture at the Harvard Graduate School of Design for a number of years. Her writings on computational colour, computer graphics, and communality have been published in Project Journal, e-flux, and Harvard Design Magazine. MILLIØNS' recent work includes the reimagining of the west wing of the Everson Museum designed by I.M Pei in Syracuse, NY. Construction will begin in the summer of 2020.