The Daniels Digital Fabrication Labs are equipped with 2 CNC Routers, located in the basement level adjacent to the assembly space and robotic lab. The CNC routers can mill a variety of wood substrates (sheet and solid wood), foams and acrylics.
AXYZ 3-Axis Router
The AXYZ Pacer 4010 ATC 3-Axis CNC Router is one of the most popular sizes for CNC Routers. Located in the Daniels Digital Fabrication CNC lab, the 4010 is capable of handling a range of tooling and application options in the industry and has a process width of 60", a length of 120" and a 10" gantry height. Keep in mind that height limitations may vary depending upon project dimension, tool choice, and toolpath design.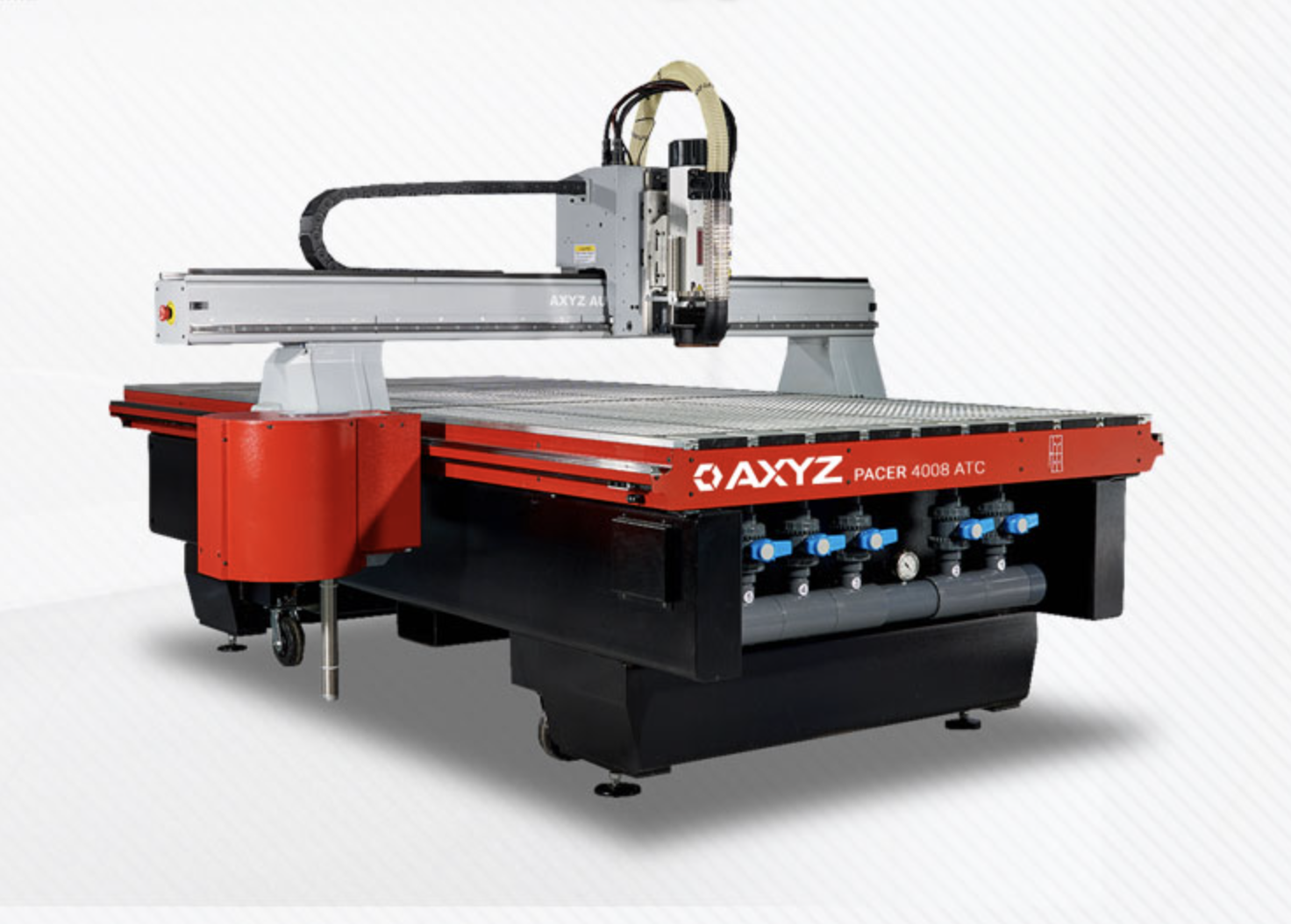 Roland MDX-540 4 Axis Router
The Roland MDX-540 is a small-scale CNC lathe that incorporates a fourth axis of rotation into the milling process. This allows for the stock material to spin or flip during the machining operation, giving access to areas or geometries that would normally be considered "undercut." A general guideline for maximum stock dimensions is 12" x 4" x 4". Keep in mind that you will always lose 3.75" of your overall stock length to the clamping and fixturing mechanisms (ie, of a 12" stock length, only 8.25" is available for milling).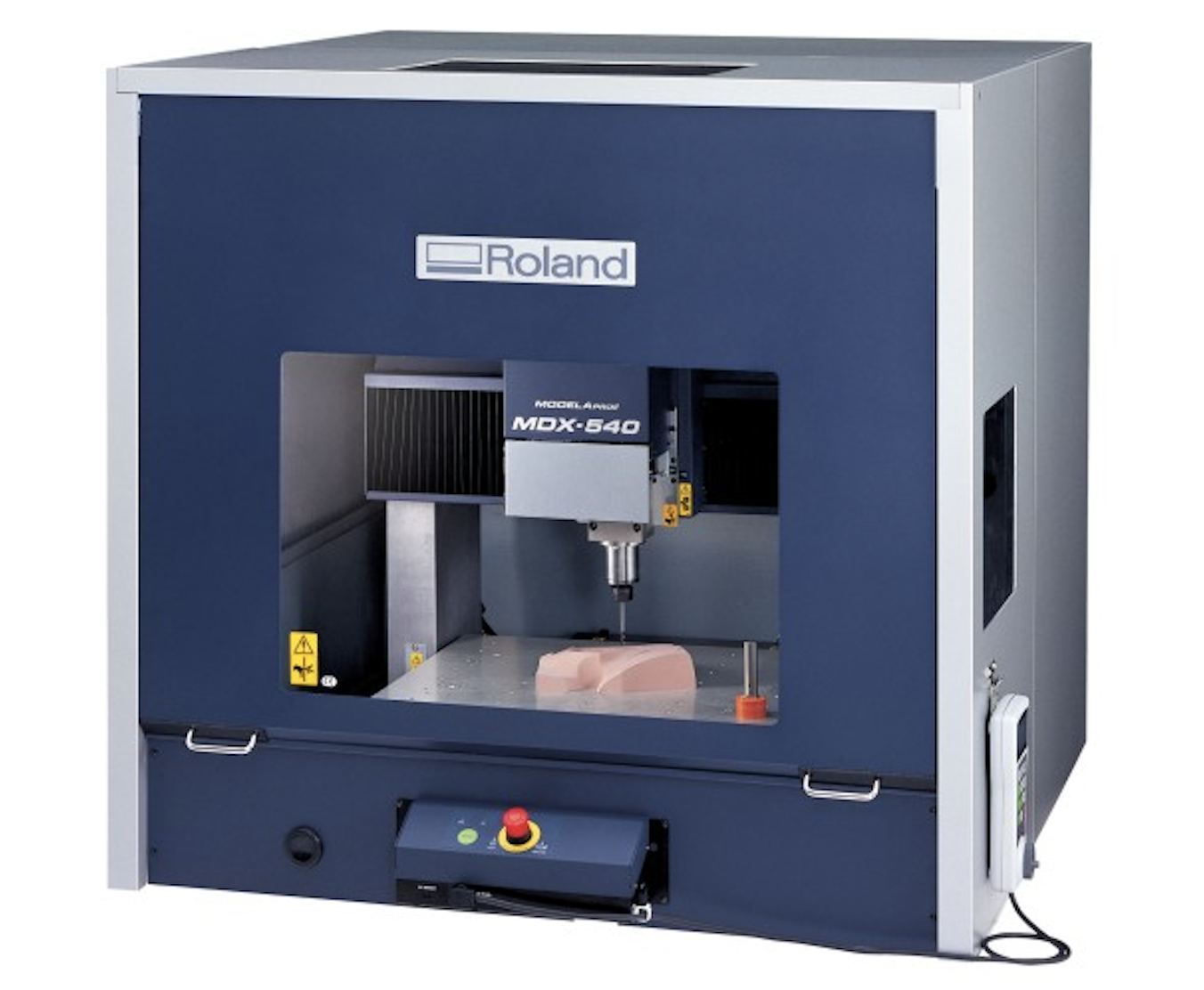 Software
RhinoCAM is a CAM plugin that runs inside of Rhinoceros 6 and 7. This fully integrated Rhinoceros plugin seamlessly integrates CAD functionality with CAM toolpath generation and cutting simulation/verification in one package that is easy to use. The fabrication lab utilizes RhinoCAM to generate toolpaths for both the AXYZ 4010 and the Roland MDX-540. Make sure the software is running a licensed version (not in demo mode) before you begin. All files must be prepared in inches.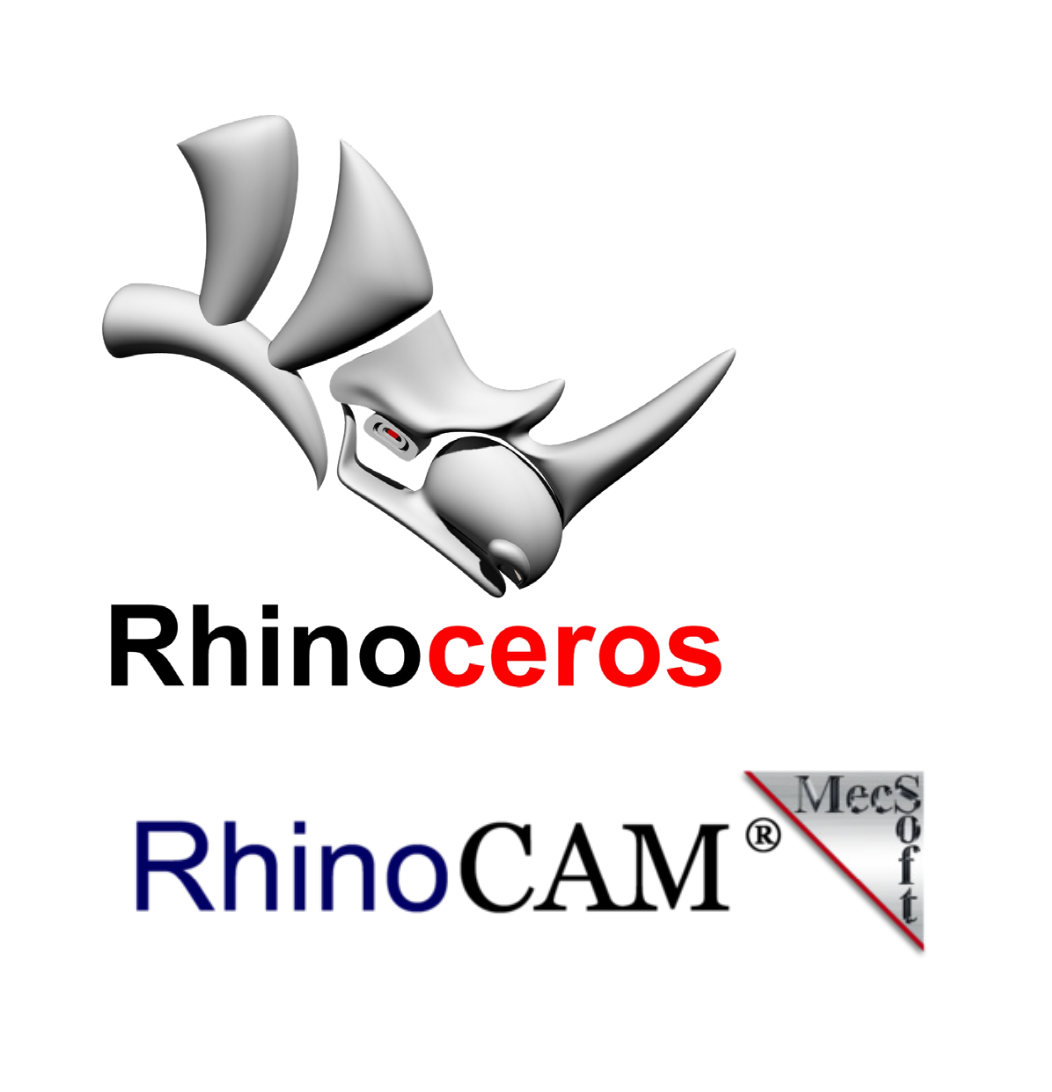 RhinoCAM Download (Please See RhinoCAM guide for install procedure)
Tool Library
The fabrication lab has developed a consistent tool library that outlines the tools the school has made available. The school provides a set of tools required for 2D cutting operations in MDF, plywood, and acrylic. The school also provides surfacing tools for 3D operations. The tool library can be loaded into RhinoCam. The library is broken down by the types of materials students will typically cut in our lab, and should be selected and loaded accordingly. It is located on the network in the "CNC Milling" folder under "Tools." Students can purchase tools required for operations that lie outside these parameters. Please consult with the digital lab technologist or coordinator.
Submittal Process
Knowledge of RhinoCAM is required prior to using the CNC machine. Please follow the RhinoCAM guide for file setup and toolpath creation, if you have difficulty the Daniels Digital Fabrication Lab will assist in file setup and verification. The digital lab and CNC Lab Technologist Assistants will review submitted files to verify that the RhinoCAM file is set up properly and will advise of necessary changes. When you are scheduled to CNC mill, the CNC CNC Lab Technologist Assistants will assist you in setting up your CNC job at machine and post the toolpaths to the CNC.
Students are required to be present and monitor the job as it is running in the CNC Fabrication Lab for the entirety of the CNC mill. RhinoCAM files must be checked/verified prior to scheduling a CNC time.
Step by Step Guide To Submitting a File
Give yourself one week of leeway when submitting a file, because the CNC can become booked up. This provides enough time for the digital lab and CNC work studies to look over your file, recommend revisions, and book a time slot on the machine.
1. Become familiar with RhinoCam for Rhinoceros
The Daniels RhinoCAM for Rhino6 and 7 PDF and video tutorial covers setup of a proper RhinoCAM file. Please review before contacting the Digital Fabrication Lab or CNC Lab Technologists.
RhinoCAM 2023 Daniels Guide (PDF)
RhinoCAM Youtube Playlist (Video Guide)
2. Create your CAM data using RhinoCAM
RhinoCAM is installed on the computers in the HOK lab. Students must verify their toolpaths and run a collision before submitting their file.
3. Submit Files
Students must submit their original rhino files with RhinoCAM operations generated.
a) Drop files in a subfolder within the main submissions folder: \Root(\\ald.utoronto.ca)(R):\Groups\CNC Milling\Submissions
When creating the subfolder, rename it using your first initial and last name.
b) Download and fill out the submission form.
c) Email the submission form to: CNCmilling@daniels.utoronto.ca
Once the file is reviewed, verified and approved by the CNC work studies, you will be provided with your scheduled milling time. We will try to schedule for your requested time, but please be amenable to other dates.
Payment for the CNC time is due after the milling has completed.
Cost
$20 per hour for machine time, plus material cost from Daniels Workshop.