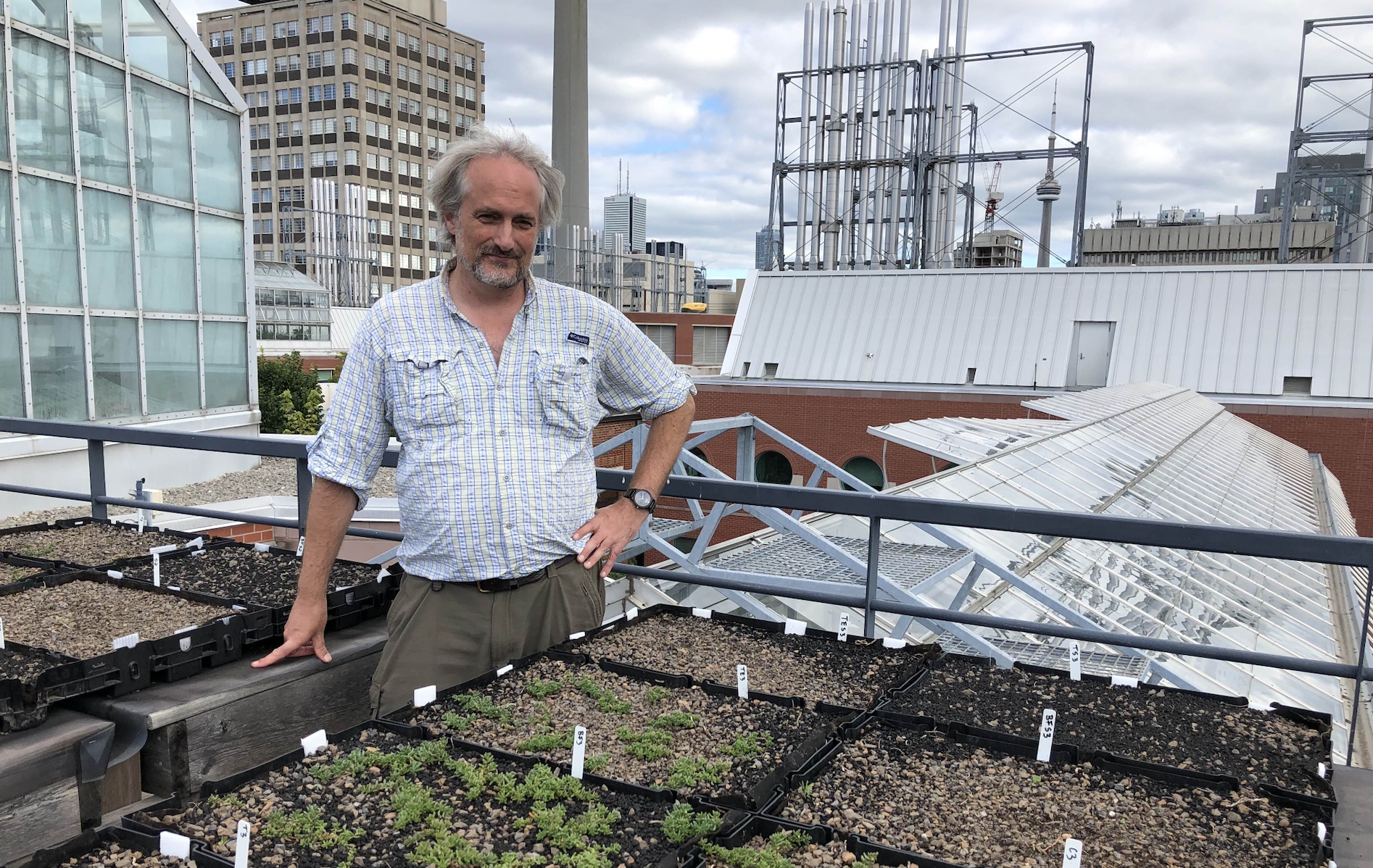 28.04.23 - Research team headed by Forestry's Sean Thomas awarded $1.3-million NSERC grant
A team of researchers led by Professor Sean Thomas of Forestry has been awarded a $1.3-million grant by the Natural Sciences and Engineering Research Council of Canada (NSERC).
The grant, provided through NSERC's Alliance Mission program, is one of the largest single research grants ever provided for an individual project at the Daniels Faculty.
The funding is intended to support the creation of "novel strategies" for mitigating greenhouse gas (GHG) emissions from urban forestry waste.
"Everyone has seen urban forestry waste, but it kind of goes unnoticed," says Professor Thomas, who is also the Faculty's Associate Dean, Research. "Think of the tree-pruning guys with the aerial lift and the noisy chipper. Where does all that stuff go? It turns out that all the chipped bits of branches and leaves are first taken to large storage yards, and then mostly end up in compost facilities. A large part, unfortunately, also goes to landfill. From forestry studies, we know that this kind of material can be a large source of greenhouse gas emissions—not just carbon dioxide, but also methane, which now represents about 30 percent of climate forcing. The GHG emissions specific to urban forestry waste have not previously been quantified."
To measure and potentially mitigate those emissions, Thomas has been joined by a cadre of co-researchers. Fellow "principal investigators" include Sandy M. Smith and Rasoul Yousefpour of Forestry, Alison D. Munson and Janani Sivarajah from Université Laval, Carly Ziter of Concordia University and Scott Chang of the University of Alberta.
Other collaborators include Liat Margolis of the Daniels Faculty, Deborah Wunch from U of T's Department of Physics and Nathan Basiliko of Lakehead University.
The endeavour also extends beyond academia. Among the project's municipal partners are City of Toronto Forestry, Quebec City Forestry and City of Edmonton Parks and Roads Services. Partners from the private sector include Titan Smart Carbon Technologies, Haliburton Forest and Wild Life Reserve Ltd., Airex Énergie, Innovative Reduction Strategies and Seed the North.
In addition to better quantifying direct GHG emissions from urban soils and vegetation in Canada, including the elucidation of urban GHG-emission "hotspots" connected with urban forestry waste, the far-flung team aims to explore novel soil amendment and vegetation planting strategies to reduce emissions, with a focus on the use of modified forms of pyrolyzed organic matter (biochar) as an urban soil amendment to enhance urban soil C sequestration, reduce direct GHG emissions, and increase urban vegetation growth and resilience to stresses. 
"Integration, modeling and life-cycle analysis components of the project," the grant proposal states, "will address the potential for novel strategies to generate a 'virtuous cycle' in which waste material from urban vegetation is recycled via pyrolysis for use in urban green infrastructure, with knock-on benefits that include reduced urban energy demand."
Examples of "urban green infrastructure," Professor Thomas says, run the gamut from green roofs to bioswales to street trees—any kind of vegetation or soils "valued for providing ecosystem services, like reducing urban flooding and mitigating the urban heat-island effect."
He adds: "Urban forestry waste isn't exactly glamorous, but urgent action is needed on climate change, which is ultimately driven by various kinds of waste. This project addresses a small part of the big picture of GHG emissions, but it is a part we can really do something about in the short term. The most gratifying part is to work as part of a team to actually have an impact."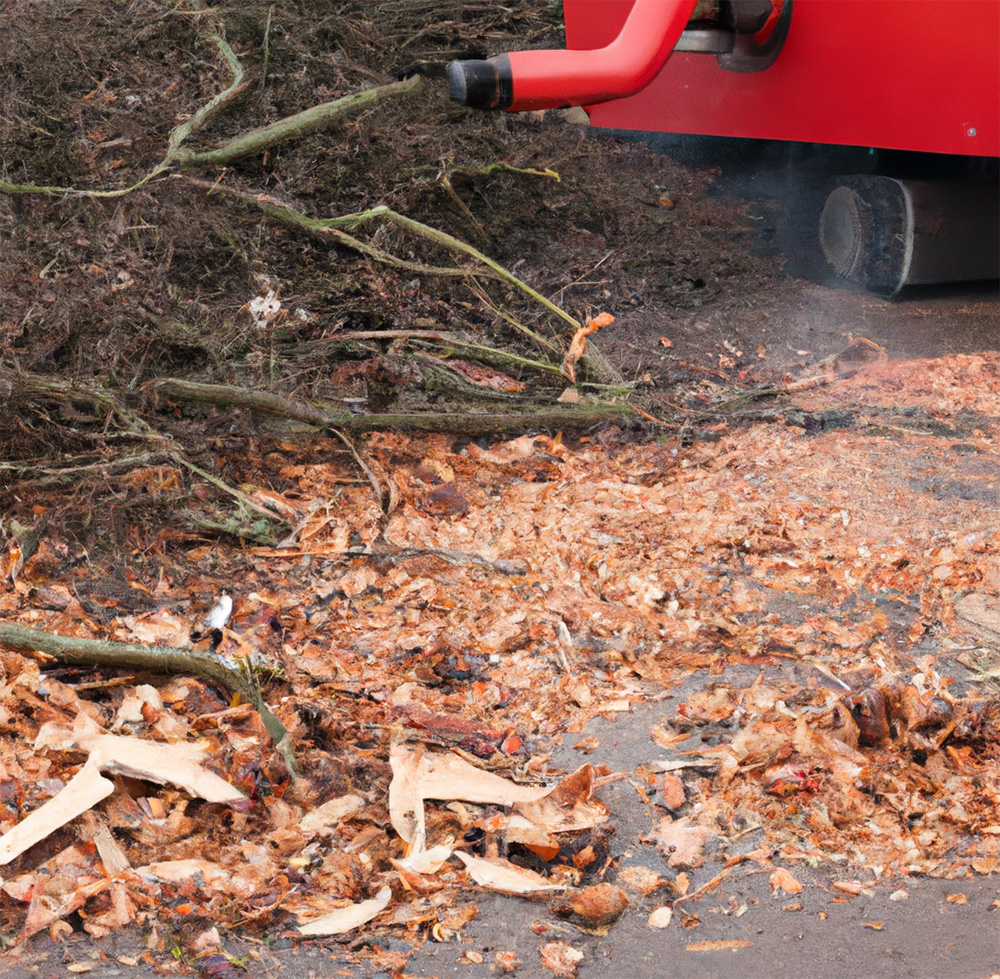 On that note, Professor Thomas says, "it's great to get this grant, but I need help. We have funding in hand for students (undergrads, Masters, PhDs) to make the measurements, implement experiments, do inventories, run the economic numbers, take action. It's important."
Any students who are interested in participating, he notes, should connect with him via e-mail at sc.thomas@utoronto.ca. 
"If you're grabbed by this, please contact me. You can be part of this unglamorous but important effort."
Tree waste image: A significant amount of urban tree-pruning waste, shown above next to a chipper, ends up in landfills. It is also a source of GHG emissions.