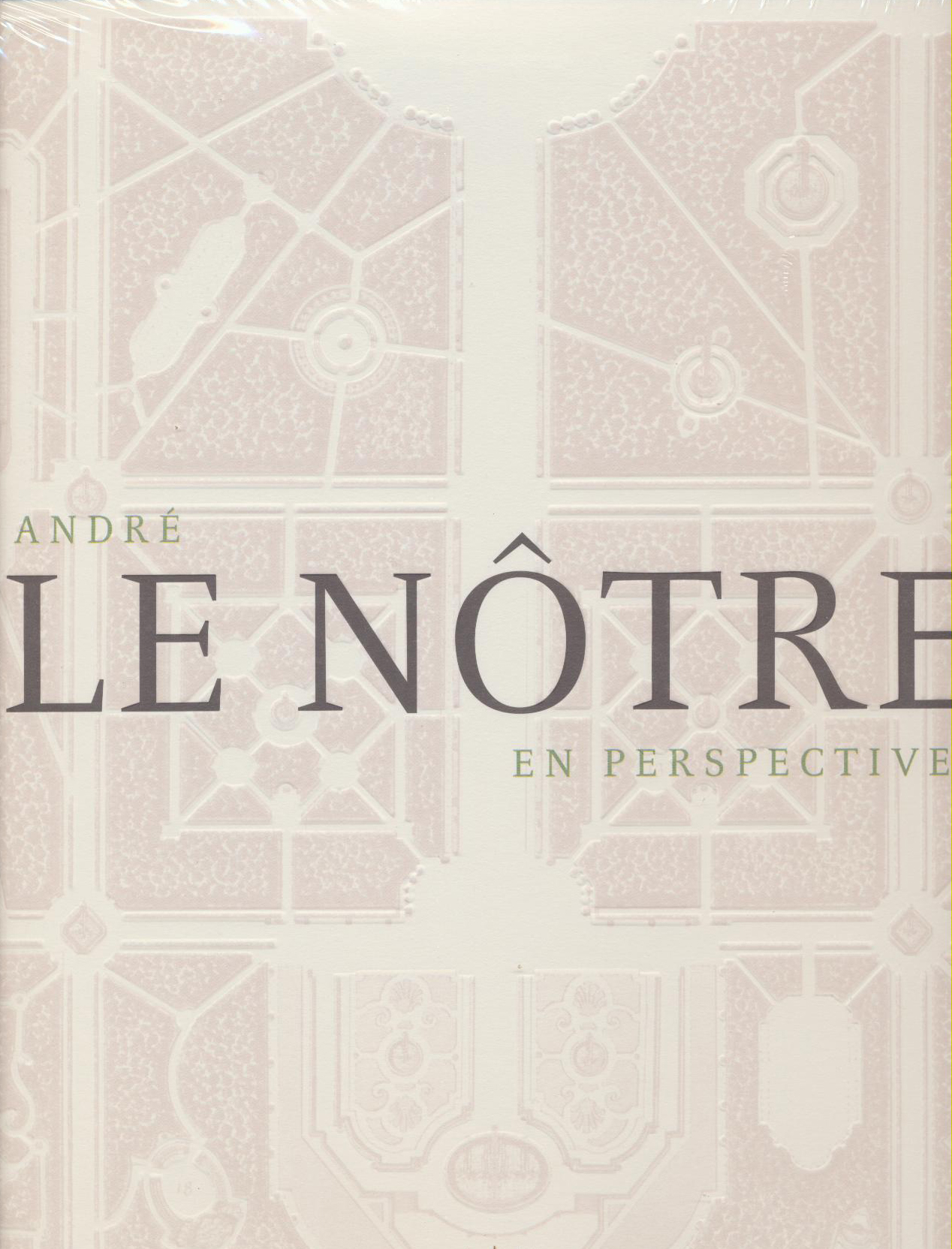 12.02.15 - Associate Professor Georges Farhat's book on André le Nôtre receives multiple awards
André Le Nôtre in Perspective — co-edited by Patricia Bouchenot-Déchin and Daniels Faculty Associate Professor Georges Farhat — recently received two important awards: the 2015 J. B. Jackson Prize, sponsored by the Foundation for Landscape Studies in New York City; and the 2014 René Pechère Prize from the René Pechère Library at the Centre International pour la Ville, l'Architecture et le Paysage in Brussels.
Farhat, whose scholarship addresses the historical, biophysical, and cultural dynamics of landscape, has studied Andre Le Notre's work for more than two decades. Known as one of the founders of the practice of landscape architecture, Le Nôtre designed the gardens of Versailles, Chantilly, the Tuileries and future Champs Elysées, as well as many other places in and around Paris and elsewhere in France and abroad (including garden design projects for England's Greenwich Park, Italy's Racconigi Park, and at Het Loo Palace in the Netherlands).
The book includes 35 refereed essays in both French and English from experts across a range of disciplines, including archeology, art, history, hydraulics, optics, and landscape architecture.
"Comprehensive, impeccably researched, and supplemented by illustrations of original documents and drawings, [André Le Nôtre in Perspective] brings together the scholarship of some of the world's leading experts in early modern art, gardens, and allied fields," wrote the Foundation for Landscape Studies on its website.
The book has received recognition elsewhere as well, including a 2014 History Prize from the Prix Pierre-Joseph Redouté, Association Redouté, Château du Lude, France, and a 2014 Award of Excellence in Biography from the Council on Botanical and Horticultural Libraries (CBHL) as part of their Annual Literature Awards.
Writes the CBHL in its press release [PDF] announcing its award: "From the elegant embossed jacket to the lavish reproduction of paintings, prints and sculpture that Le Nôtre collected, to documents, maps, design drawings and plans, this is the most comprehensive, challenging and visually rich study of Le Nôtre — his world, his art, and his reception and influence — that there is likely to be in a very long time."
In addition to the book, Farhat and Bouchenot-Déchin also curated the exhibition Andre Le Nôtre in Perspective 1613-2013, which ran from October 22 2013 to February 23, 2014 at the Château de Versaille in France. With close to 400 items — including paintings, drawings, sculptures, models, survey instruments, and ancient and modern books — it was the largest showcase dedicated to an early-modern garden designer.
Related: