15.06.17 - "Towers on the Ravine" competition winners propose a new social urban landscape
Daniels Faculty undergraduate student Victoria Cardoso was part of the winning team in the "Towers on the Ravine, 1967-2067: Transitioning to Net-Positive Biophilic Urbanism" competition, which took place in May. Her team members included York University graduate students Alex Gatien, Assaya Moustaqim-Barrette, Kiana Javaheri, Nick Brownlee, and Steven Glass.
The competition, launched at the 2017 Ontario Climate Symposium May 11 & 12, asked students to envision the transformation of the tower neighbourhood north of Finch on Kipling Avenue into a resilient and environmentally and socially sustainable community.
The winning proposal included a focus on honouring indigenous history; strategies for addressing the projected population increase; the formation of a local community land trust to develop, fund, and manage public spaces; recognition of emerging technologies such as autonomous vehicles; and the reintegration of a 'lost' stream  with the neighbourhood's commercial and public spaces.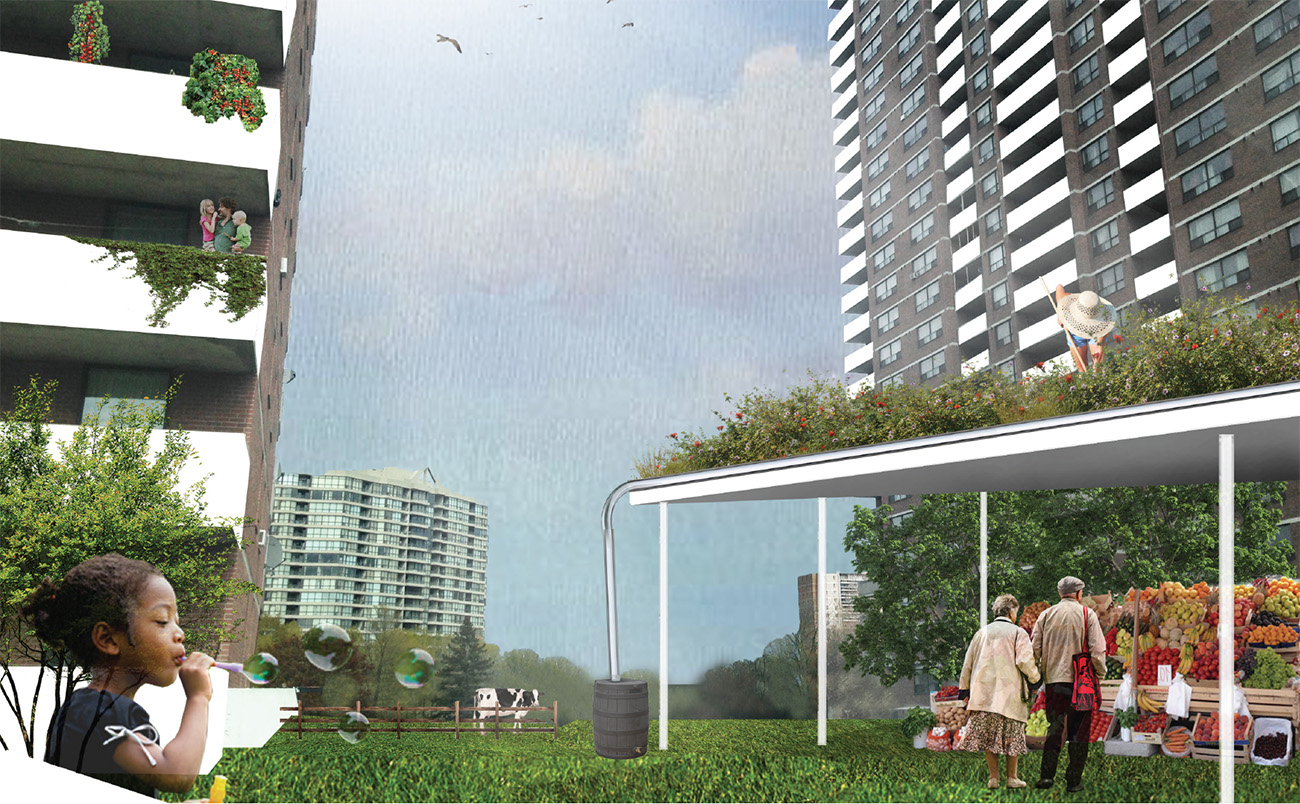 A number of other Daniels Faculty students participated in the competition. They included: Master of Landscape Architecture students Catherine Howell and Stacey Zonneveld; Master of Architecture students Zoal Razaq, Shou Li, and Xiaolong Li; and undergraduate students Adaeze Chukwuma, Feng Le, Tian Wei Li, and Yujie Wang. Images from Howell, Li, Razaq, and Zonneveld's proposal (Alisa Nguyen was also part of this team) are pictured above.