03.03.23 - Major awards for Landscape Architecture faculty, postdoctoral Forestry fellow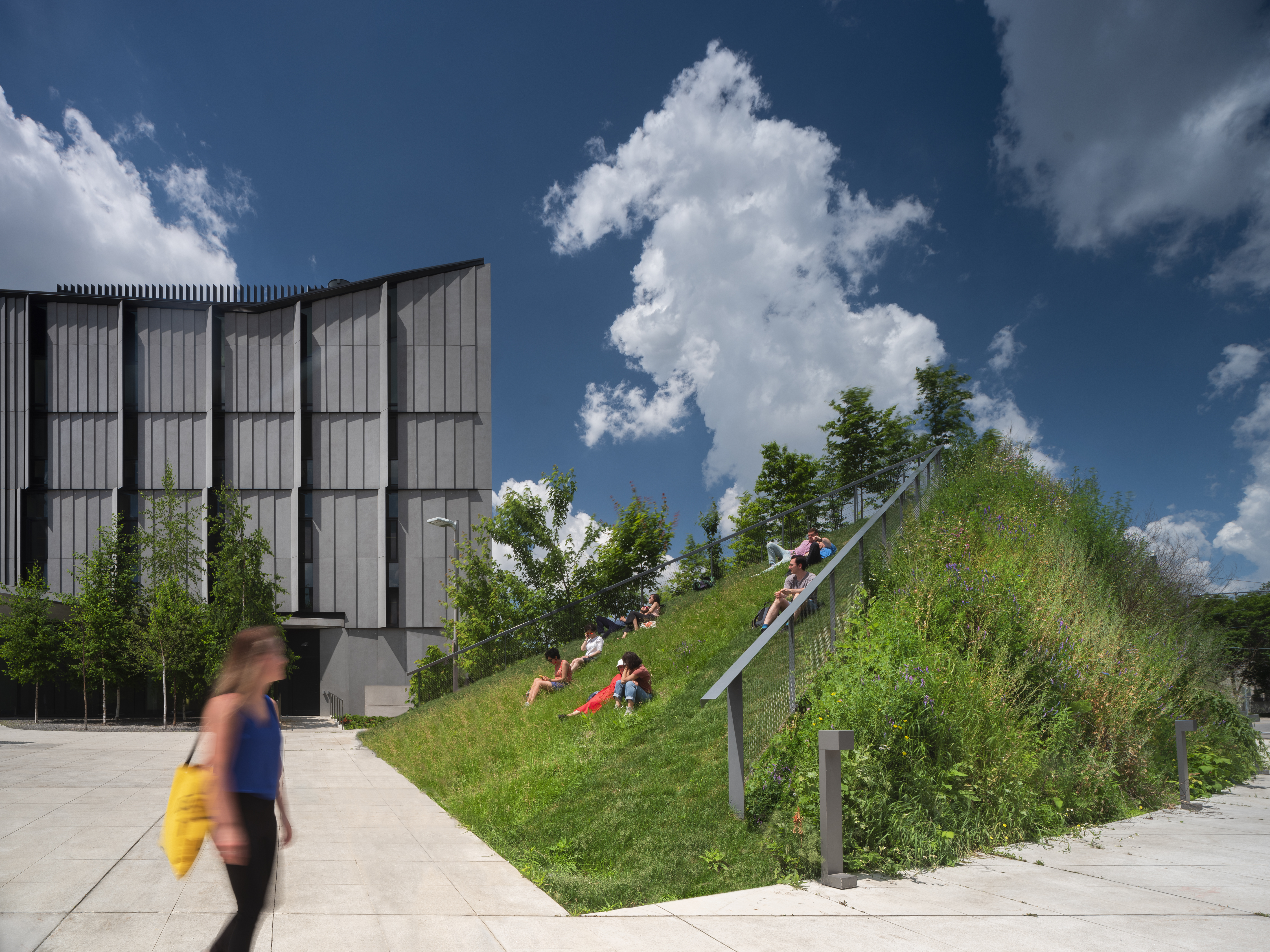 This winter has seen a bumper crop of awards go to Daniels Faculty instructors in Landscape Architecture and Forestry.
In February, Assistant Professor Fadi Masoud was named the recipient of the 2023 CELA Excellence in Design Studio Teaching Award—Junior Level. The highly competitive award is conferred annually by the Council of Educators in Landscape Architecture, the premier international organization for educators in the field. Assistant Professor Masoud, whose research and design work engages the landscape as an operational force in shaping urbanism, also directs the Faculty's Centre for Landscape Research.
"Masoud's professional achievements are extensive, and he brings a wealth of knowledge to the students he teaches," one of the CELA jury members wrote. "His strengths include [the] incorporation of salient global social and environmental challenges to studios; transdisciplinary…program-based studio projects; diverse methods and tools used for problem-solving; and a high number of student awards and publications."
On March 17, Masoud will be on hand at CELA's 2023 Annual Conference in San Antonio, Texas to officially accept the award. A week later, he will also be in Pittsburgh to take part in a Carnegie Mellon University symposium entitled Architecture's Ecological Restructuring, which invites six leading academics and practitioners to speculate on the ongoing reimagination of the discipline as it pertains to the natural world.
In other awards news, Associate Professor Liat Margolis, who directs the Faculty's Green Roof Innovation Testing Laboratory (gritlab) and formerly oversaw the Master of Landscape Architecture program, has been awarded a Minister's Award of Excellence by the Government of Ontario.
Launched in 2020 to recognize postsecondary leaders who worked to address and mitigate the effects of the COVID-19 pandemic in the province, the Minister's Awards now celebrate the positive impact of leading and emerging educators, researchers and changemakers in five categories.
Associate Professor Margolis was cited in the category of Equality of Opportunity, which recognizes "faculty and staff who have excelled at creating opportunities in postsecondary education for marginalized and underrepresented groups."
In particular, she was singled out for her "tireless work" supporting "Indigenous and racialized youth" at the Faculty.
The awards, which attracted more than 500 nominations from across the province, were handed out by Jill Dunlop, Ontario's Minister of Colleges and Universities, at a ceremony in Toronto on February 6.
Lastly, Md Abdul Halim, a postdoctoral fellow at Forestry since 2019, has been awarded the 2022 Eric and Wendy Schmidt AI in Science Postdoctoral Fellowship.
Co-led by the University of Toronto's Data Sciences Institute, the fellowship is part of a larger initiative launched by former Google CEO Eric Schmidt and his journalist-activist wife Wendy to accelerate scientific research through the application of artificial intelligence.
Halim, who acquired his Bachelor of Science and Master of Science degrees from the Department of Forestry and Environmental Science at Shahjalal University of Science and Technology in Bangladesh, earned his PhD in biometeorology at U of T three years ago.
Currently, his research examines the energy balance of green roofs and greenhouse gas fluxes from green roof substrates.
The Schmidt Fellowship, which kicks off this month, will provide Halim with research funding for up to two years, plus the opportunity to participate in funded travel and training activities.