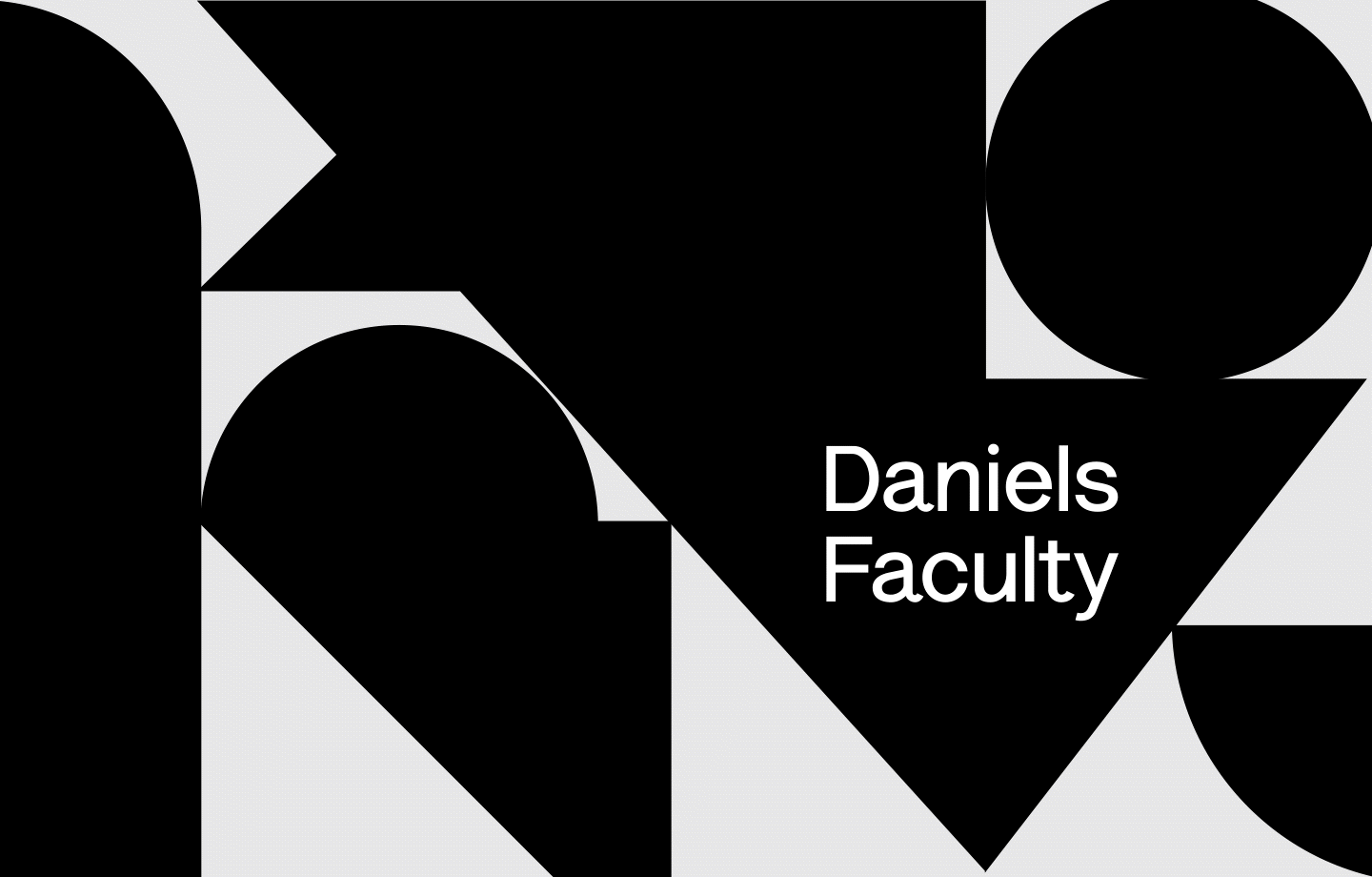 01.09.23 - The Daniels Faculty's Fall 2023 Public Program
The John H. Daniels Faculty of Architecture, Landscape, and Design at the University of Toronto is pleased to present its Fall 2023 Public Program.
Our Program this semester addresses a range of pertinent issues concerning the natural and built environments, continuing the Faculty's tradition of fostering dialogue and exchanging knowledge through a curated series of exhibitions, lectures, book talks, panel discussions and symposia. 
Through these events, we aim to engage our local and international communities on the important social, political and environmental challenges confronting our disciplines and the world today.  Topics addressed include design and social justice, urbanization and housing, art and media, and ecology and landscape resilience.  
All of the events in our Program are free and open to the public. Register in advance and consult the calendar for up-to-date details at daniels.utoronto.ca/events.  All events will be livestreamed and available to view on the Daniels Faculty's YouTube channel. 
September 21, 6:30 p.m. ET  
Architecture Rooted in Place
Featuring Nzinga B. Mboup (WOROFILA)
September 28, 6:30 p.m. ET 
The Architecture of Disability
Featuring David Gissen (Parsons School of Design, The New School)
October 4, 5:30 p.m. ET
Exhibition Opening—Le Corbusier: Models
A travelling exhibition of models of Le Corbusier works from the private collection of Singapore-based RT+Q Architects
October 12, 6:30 p.m. ET  
Detroit-Moscow-Detroit: An Event in Honour of Jean-Louis Cohen
Featuring Claire Zimmerman (Daniels Faculty, University of Toronto) and Christina E. Crawford (Art History Department, Emory University)
October 19, 6:30 p.m. ET 
George Baird Lecture: Evolving Influence
Featuring Bruce Kuwabara  (KPMB Architects)
October 25, 5:30 p.m. ET
Exhibition Opening—ᐊᖏᕐᕋᒧᑦ / Ruovttu Guvlui / Towards Home
An Indigenous-led exhibition and publication project organized by the Canadian Centre for Architecture with the Daniels Faculty
November 2, 6:30 p.m. ET
Technical Lands: A Critical Primer
Featuring Charles Waldheim (Graduate School of Design, Harvard University)
November 21, 6:30 p.m. ET
Media Art's Future, Present, and Past: Notes from the Field
Featuring Tina Rivers Ryan (Buffalo AKG Art Museum)
November 23, 6:30 p.m. ET
On Relationality in Housing and Design
Featuring David Fortin (School of Architecture, University of Waterloo)
November 30, 6:30 p.m. ET
Landscape Strategies for a Fire-Prone Planet
Featuring Jonah Susskind (SWA Group)