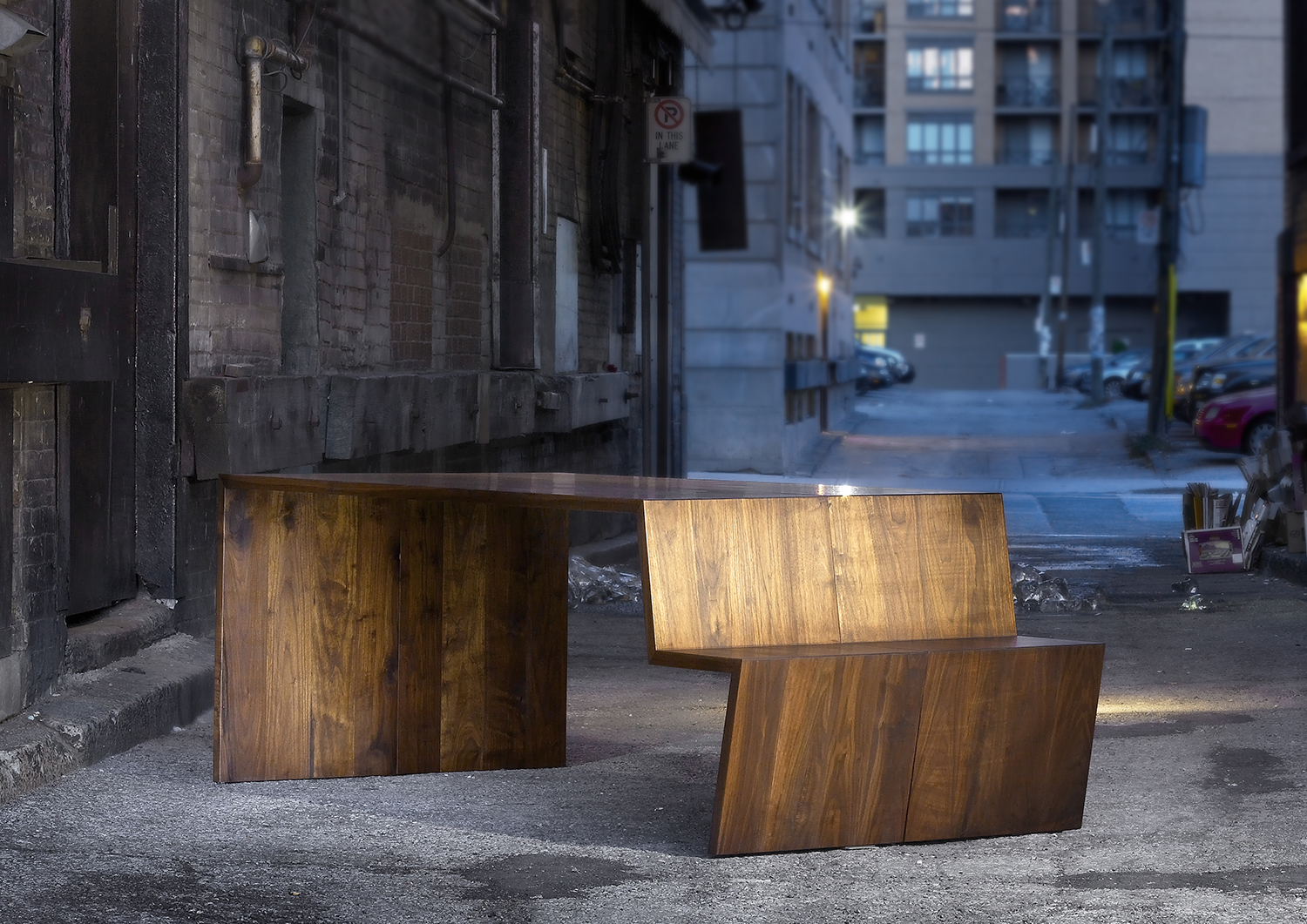 10.01.16 - Table-chair hybrid by Katy Chey catches the eye of design media
When Daniels Faculty lecturer Katy Chey and her partner Javier Viteri struggled to find the right furniture for their home, they decided to simply design their own. With too little space for both a dining room table and living room seating, the two architects looked for a way to blend the two spaces with one hybrid piece. The result is +Table, which quickly came to the attention of Toronto furniture manufacturer Speke Klein.
"We conceived the table as one continuous surface to support the idea of one fluid line connecting two spaces," Chey told The Globe and Mail. +Table is now being manufactured and sold by Speke Klein, with various options for material and finish. It has since received a lot of media attention and has been featured in Azure Magazine and Interior Design Magazine and was promoted by Design Exchange.