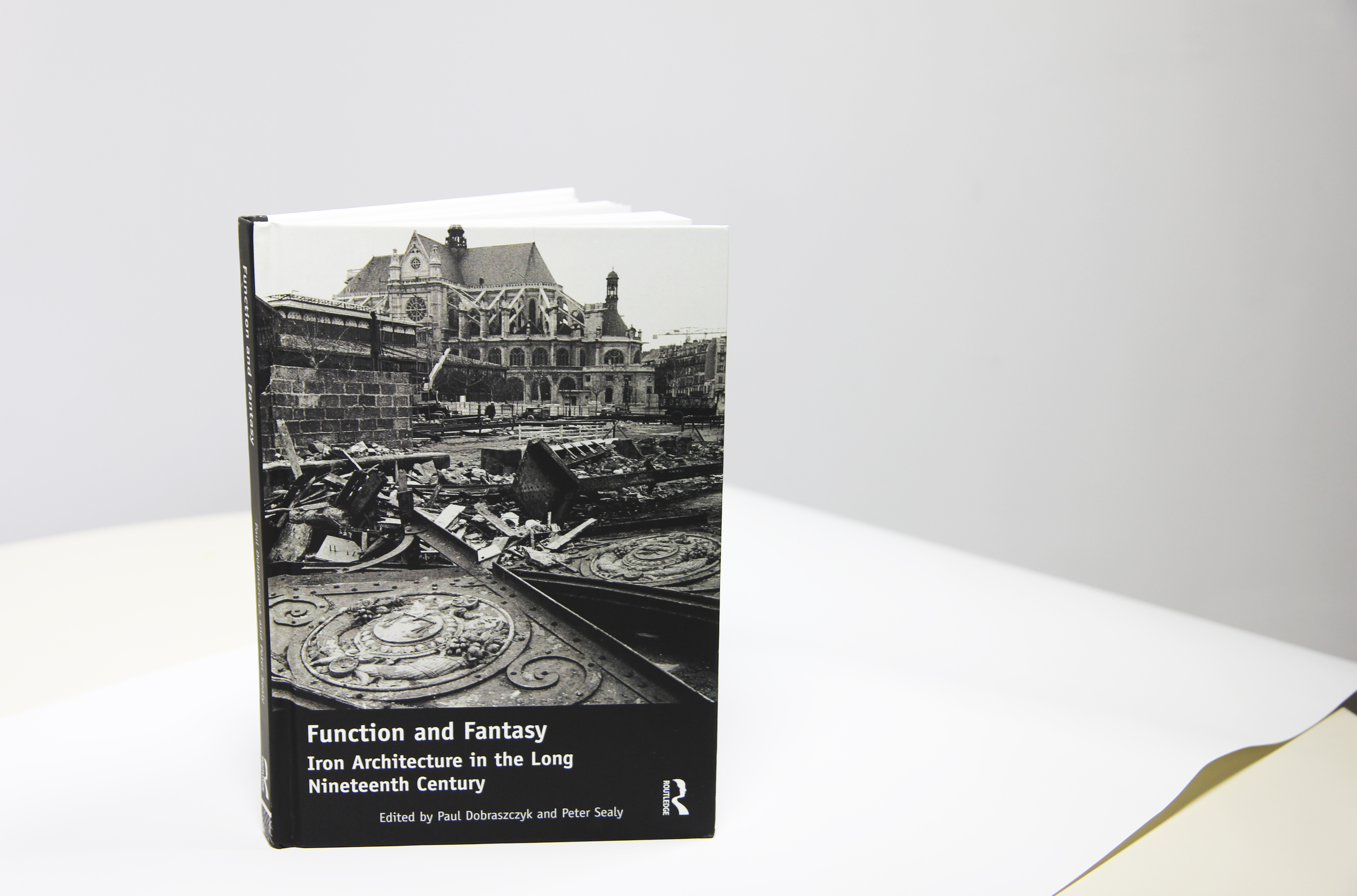 15.01.17 - Peter Sealy co-edits new book on iron architecture in the 19th century
Function and Fantasy: Iron Architecture in the Long Nineteenth Century, published by Routledge, explores iron architecture in the 19th century, offering a study of iron's architectural reception as an emerging building technology. Daniels Faculty lecturer Peter Sealy co-edited the new book and authored "Dreams in Iron: The Wish Image in Émile Zola's Novels," a chapter exploring the immaterial descriptions of 19th-century iron-and-glass buildings in Zola's novels.
Sealy is an architectural historian who studies the ways in which architects constructively engage with reality through indexical media such as photography. He holds architecture degrees from the McGill University School of Architecture and the Harvard University Graduate School of Design. He is currently completing his PhD at Harvard on the emergence of a photographic visual regime in nineteenth-century architectural representation.
Prior to beginning his PhD, Sealy worked at the Canadian Centre for Architecture (CCA) on exhibitions including Actions (2008) and Journeys (2010). At Harvard, he is a Frank Knox Memorial Fellow, and his dissertation research has been supported by the Social Sciences and Humanities Research Council of Canada. For 2016-17, he has been named as a Mellon Researcher at the CCA, where he will study the resurgence of photomontage in contemporary architectural representation.
Last year, Sealy wrote "The Hospital, Future and Past" for Canadian Architect, which explored how hospitals can "adapt to the demands of ever-changing medical technology." Previous to this, he wrote an article for Domus titled "At the end of the Earth," which looked at the utilization of "contemporary art and architecture as instruments in the revitalisation of the local economy" on Fogo Island.