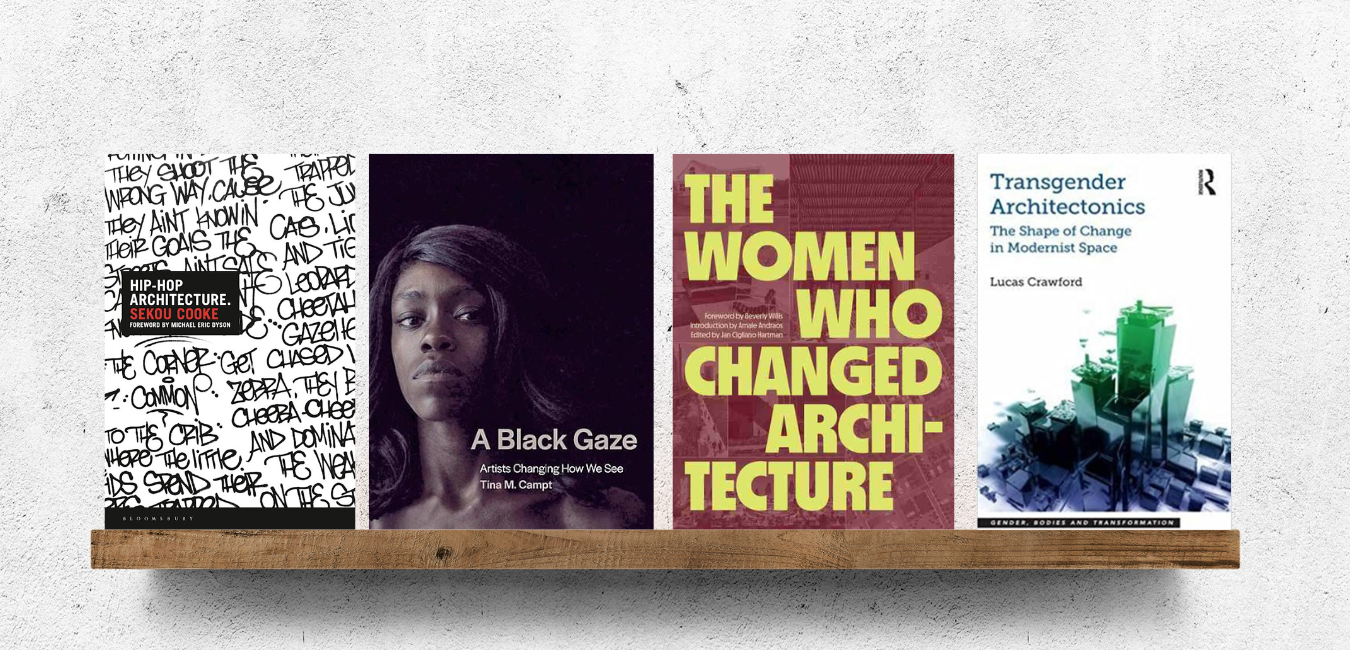 30.01.23 - Daniels Faculty kicks off Community for Belonging reading groups
Community for Belonging, a new reading initiative "intended to raise awareness of the broad spectrum of identities within the Daniels Faculty community and provide a platform for engagement, interaction and discussion," officially launches this week.
Over the coming calendar year, at least four individual Community for Belonging Reading Groups will meet to discuss titles that represent non-traditional and underrepresented perspectives in written work about architecture, design and the built and natural worlds.  
The first two meetings will take place during the Winter semester (on February 28 and March 28), with two more planned for the Fall term. There may also be a fifth meeting in June, depending on community interest. 
During each of the meetings, which are open only to faculty, staff, students and alumni from the Daniels Faculty and U of T communities, two titles will be discussed. 
While each of the texts on the reading list will be by, about or for communities that have been historically underrepresented in architecture, design, visual studies and forestry, they are not intended to reflect definitive resources on including or expanding voice. Rather, the titles chosen are meant to serve as springboards for intentional conversations about inclusion and belonging.  
Those who have signed up for the meetings will be asked to come prepared to discuss at least one of the two texts proposed for that meeting. Participants will be given a hard copy of the designated book(s) in advance, with digital versions provided if the hard copies run out.  
The four meetings scheduled will be held in person in the Reading Room of the Eberhard Zeidler Library, which will be transformed into a conversation space for the events. 
The two titles selected for the February 28 meeting — the theme of which is Black Futures Month — are Sekou Cooke's 2021 anti-elitism manifesto Hip-Hop Architecture and Tina M. Campt's survey from the same year of Black contemporary artists, A Black Gaze: Artists Changing How We See.
The theme of the March 28 discussion, meanwhile, is International Women's Month and Transgender Identities; the titles selected for that meeting are Lucas Crawford's Transgender Architectonics: The Shape of Change in Modernist Space (2020) and Jan Cigliano Hartman's The Women Who Changed Architecture (2022).
Each of these two meetings will take place between 7:00 and 8:30 p.m. Members of the Daniels Faculty community who have neither ordered nor read the selected books may also attend the discussions.
The Community for Belonging reading-group project, which is being supported by Manulife and TD Insurance, will culminate on International Human Rights Day in December, reflecting its goals of building community, raising awareness of human rights, and celebrating identity. The University of Toronto has long-standing affinity relationships with Manulife and TD Insurance. These partnerships allow the University to provide beneficial, value-added financial and insurance products to alumni and students. See all affinity products.
To sign up for the first group discussion on February 28, click here.
Please refer any questions to:
Jewel Amoah
Assistant Dean, Equity, Diversity and Inclusion
jewel.amoah@daniels.utoronto.ca
Cathryn Copper
Head Librarian
cathryn.copper@daniels.utoronto.ca.