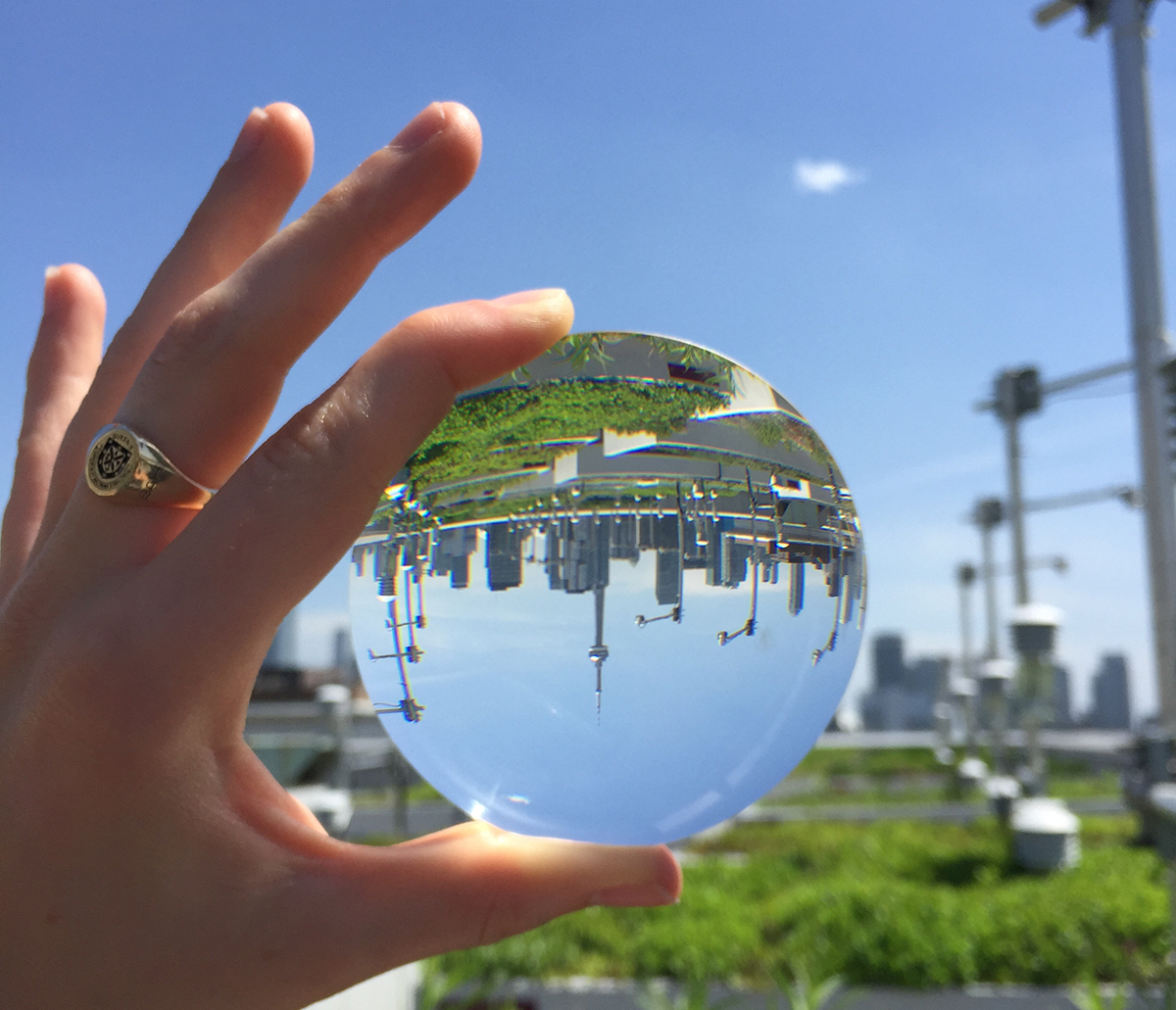 25.06.17 - Liat Margolis among the lead authors of a Sustainable Canada Dialogues report urging Canada to become a low-carbon energy leader
Associate Professor Liat Margolis was among the lead authors of a report by Sustainable Canada Dialogues urging Canada to shift from an oil producing country to a low-carbon energy leader. The independent paper, written at the invitation of Natural Resources Canada, was developed to examine how Canada could transition to low-carbon energy systems while remaining globally competitive.
Seventy-one university researchers from across the county co-authored the report, which argued that "Canada can seize the global low-carbon energy transition as an opportunity to build a major new economic engine for the country."
The director of the Daniels Faculty's Green Roof Innovation Testing Laboratory, Margolis' research and expertise in performative landscapes and urban infrastructure informed the report's section on cities, which "have a central role in the low-carbon energy transition" through planning and the management of urban growth.
According to the report, accelerating a shift to a low-carbon economy will require:
Reducing overall energy demand through energy efficiency and conservation
Increasing electrification and switching to low-carbon-emitting sources of electricity
Progressively replacing high-carbon petroleum-based fuels with low-carbon ones
The technologies to make these changes are readily available, say the scholars. So what is stopping us?
"We believe that the key barriers to accelerating the low-carbon energy transition are social, political and organizational" says Professor Catherine Potvin of McGill University who coordinated the report.
The authors point out that "in the past, Canada has successfully undertaken other journeys of great magnitude – including adopting universal healthcare and launching social security." They argue that "the decarbonisation journey is of equal importance."
Other U of T faculty who contributed to the report include: Professors John Robinson, Matthew Hoffman, and Steven Bernstein, Munk School of Global Affairs; Associate Professor Matti Siemiatycki and Professor Danny Harvey, Geography and Planning.
Sustainable Canada Dialogues (SCD) aims to propose a range of science-based and viable policy options that could motivate change to help Canada in the necessary transition to more sustainable development. Through the mobilization of scientific expertise, the initiative targets the identification of positive solutions to overcome obstacles to sustainability. Margolis is a member of SCD's research team, which now includes over 80 researchers from every province in Canada.
Photo, top,  by Catherine Howell