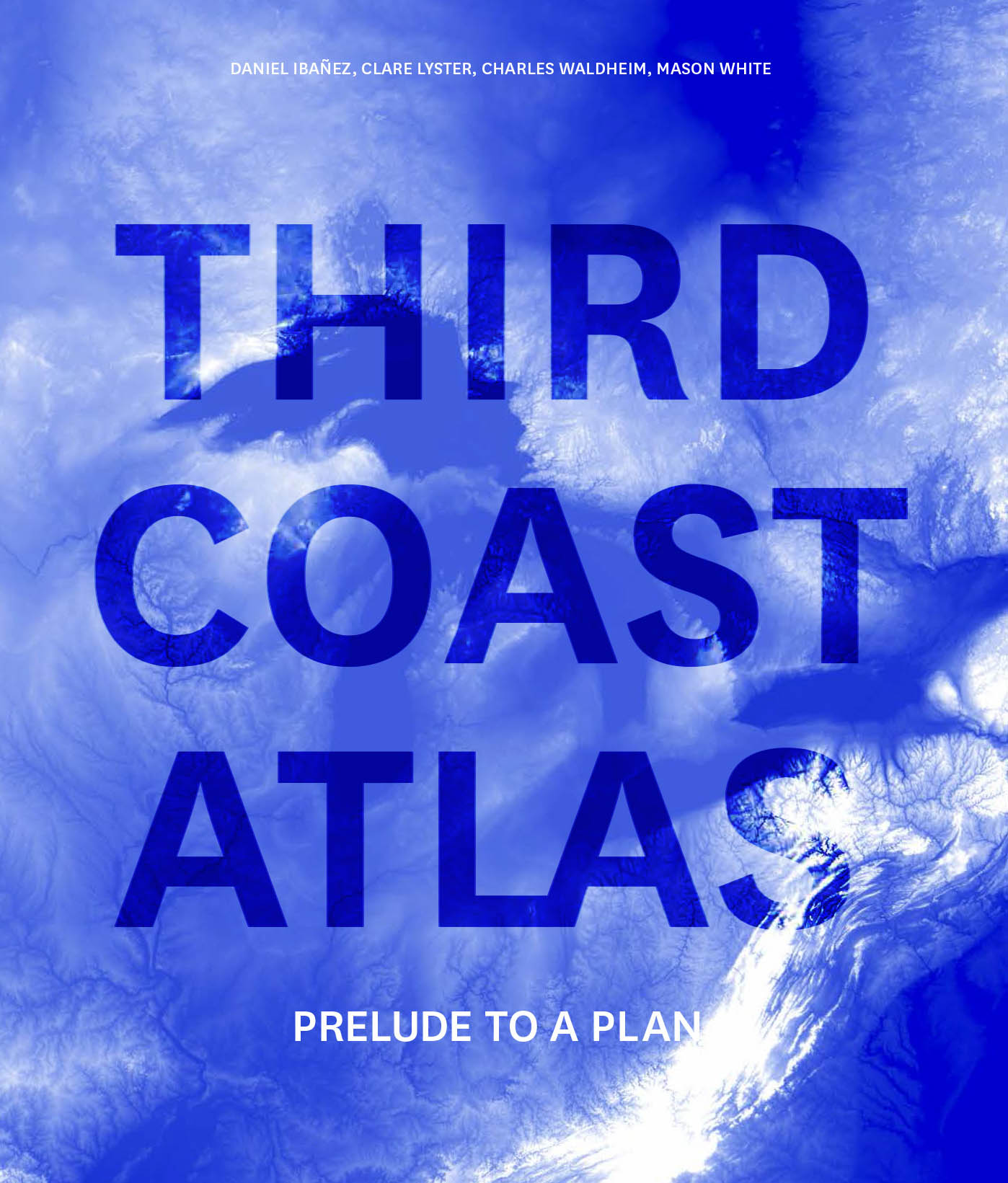 22.10.17 - Third Coast Atlas documents urbanization along the Great Lakes
Bordering Canada and the United States, North America's Great Lakes are well known as the world's largest body of freshwater, which has made the region an attractive area for urban growth. But what other characteristics — ecological, geological, cultural, and political — are common to the region, which spans two provinces and eight states? And how have they influenced urbanization? How might understanding the Great Lakes basin as one of the continent's coastal zones help inform future development and design?
Third Coast Atlas: A Prelude to a Plan, by Daniels Faculty Associate Professor Mason White, together with Clare Lyster, Charles Waldheim, and Daniel Ibañez, provides a multi-layered description of the process of urbanization along North America's "Third Coast." The large, hardcover book, filled with maps, plans, diagrams, timelines, photographs, and essays, offers an in-depth description of the region, laying the foundation for future engagement and regional endeavors.
"In a continent that often looks to the powers on its east and west coasts, this book envisions a new international, mid-continent epicenter," writes Keller Easterling in the Atlas' Forward. "Third Coast Atlas allows us to imagine a time when serious politicians, planners, and developers would never dream of advocating for urban or regional enterprises without first considering the profound correlative intelligence of territorial design."
Essays include "Cutting the Corporate Lawn," an analysis the industry's environmental imact in the region, by Daniels Faculty Associate Professor Alissa North; and "Good's Gone, Fine's just Perfect," an overview of Toronto's urban development by Dean Richard Sommer. Daniels Faculty Alumni Geoffrey Thün (MUD 2007), and Heather Braiden (MLA 2005) also contributed to the book.
The Atlas is already receiving critical acclaim: Metropolis Magazine listed it among its top 25 books for Fall.
The Toronto book launch will take place at the Daniels Building at One Spadina on October 24. Save the Date! Information will be posted on our Events page shortly.
Below is a discussion with Clare Lyster and Mason White recorded at the Harvard Graduate School of Design.