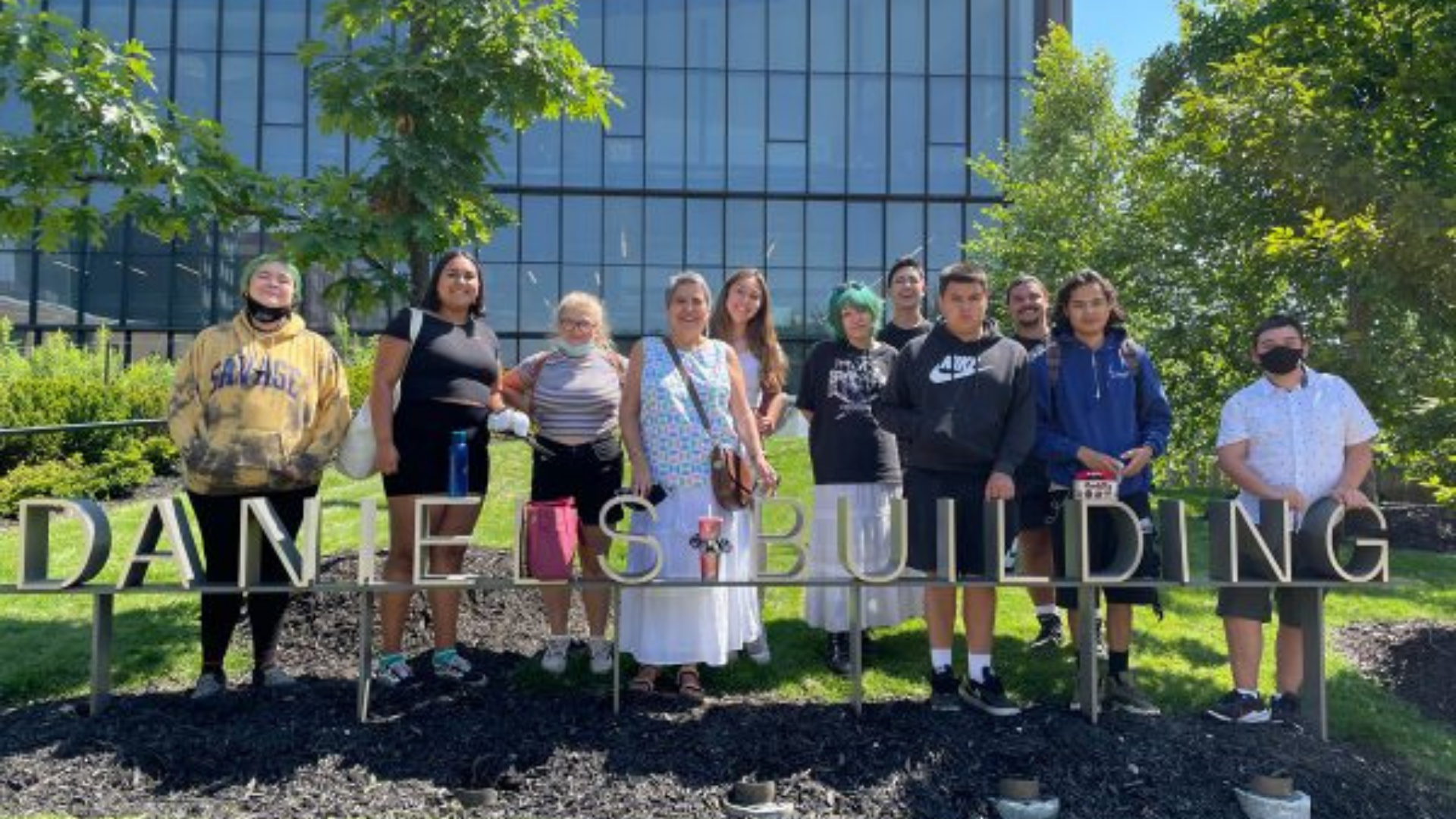 19.09.21 - Inside Nikibii Dawadinna Giigwag, the program that connects Indigenous youth to landscape architecture, conservation
Nikibii Dawadinna Giigwag, a program co-founded by Elder Whabagoon, the Daniels Faculty's First Peoples leadership advisor to the dean, has been profiled in Spacing magazine. The program, whose title means flooded valley healing in Anishinaabemowin, connects Indigenous youth with traditional teachings on the land, as well as future careers in landscape architecture, urban design and conservation. 
Nikibii Dawadinna Giigwag also counts Associate Professor Liat Margolis as its program lead. In Spacing, writer Joseph Wilson follows the program to Artscape Gibraltar Point, on the Toronto Islands, and explores how Nikibii Dawadinna Giigwag connects youth to Indigenous Elders, Knowledge Keepers, architects, researchers and more — all while building a non-hierarchical community and a connection to the land. 
 
Cultural teachings throughout the summer program are often provided by one of the programs  founders, Whabagoon, Ojibwe Elder, Keeper of Sacred Pipes, who sits with the Loon Clan. "It's  about the spiritual connection to the land," she says when I ask her how an Indigenous   perspective might inform new approaches to landscape architecture. "You have to have the  patience and love. It's an ongoing relationship that you have to build with the land." 

Making their own drums, for example, is a way for students to connect with the land. "That beat  is mother Earth's heartbeat," she says, beating out a simple rhythm on her drum, "it's our  heartbeat." The drums encourages us to think of the natural rhythms of the landscape and how  players are connected to the Earth. "I'm hoping that these drums will be the start of their path  or be a helper along their path," she says. 
 
Read the full story by Wilson in Spacing: