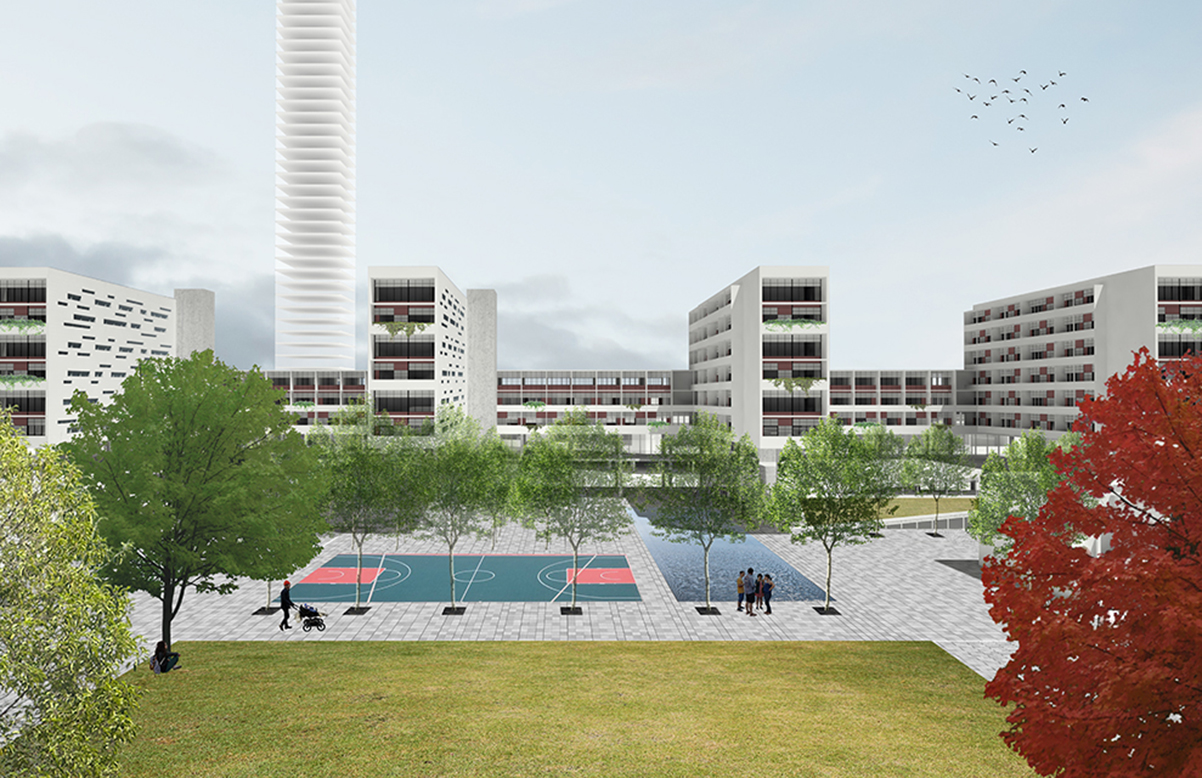 30.08.17 - StudentDwellTO: U of T, OCAD U, York, Ryerson students and faculty take on affordable housing in massive joint research project
The presidents of Toronto's four universities – the University of Toronto, OCAD University, York University and Ryerson University – have teamed up for a new initiative called StudentDwellTO to tackle one of the biggest issues facing post-secondary students in the Greater Toronto area: affordable housing.
The initiative brings together nearly 100 faculty and students from the four universities to take an in-depth look at student housing in the GTA. The Daniels Faculty is thrilled to have faculty and students participating in this project.
This follows a previous collaboration between the four universities: a massive survey of student travel behaviour, called StudentMoveTO, which revealed that long daily commutes for students – many of whom live far away where housing is more affordable – were leading to lower campus engagement and in some cases limiting students' class choices.
StudentMoveTO and StudentDwellTO are parts of an initiative by the presidents of the four universities aimed at improving the state of the city-region – and, in turn, the experiences for university students in the GTA.
"This is another example of how the impact of our collective efforts can be far greater than the sum of individual contributions," says Professor Shauna Brail, U of T's presidential adviser on urban engagement and director of the urban studies program.
Given the number of post-secondary students in the GTA – more than 180,000 spread across the four universities alone – studying the basic issues facing our students as they live in and navigate the city is critical, says Brail, who will be U of T's representative for StudentDwellTO's steering committee.
StudentDwellTO will look at housing affordability from a range of perspectives, bringing together disciplines including architecture, art, education, engineering, environmental studies and design, geography, psychology, real estate management and urban development and planning.
The two-year initiative will have heavy research and advocacy components, and the researchers will collect data using a variety of research methods that include:
wide-scale focus groups and accompanying surveys to draw out narratives surrounding students' lived experiences,
interactive website and community arts programming and communication tools, and
interactive maps to develop affordable housing strategies.
The subject matter will also be incorporated into experiential learning courses, across all four universities and various disciplines, to propose and test solutions to the student housing experience and crisis.
Along the way, researchers will collaborate with government, non-profit, private sector and community partners in the GTA.  Each university will hold public events, including affordable housing charrettes, to get a wide range of input on solutions.
Image, top: by Suhaib Arnaoot, from his Master of Architectrure thesis titled Responsive Social Housing