23.06.21 - The Mayflower Research Fund will support Alstan Jakubiec's research on interior lighting in the far north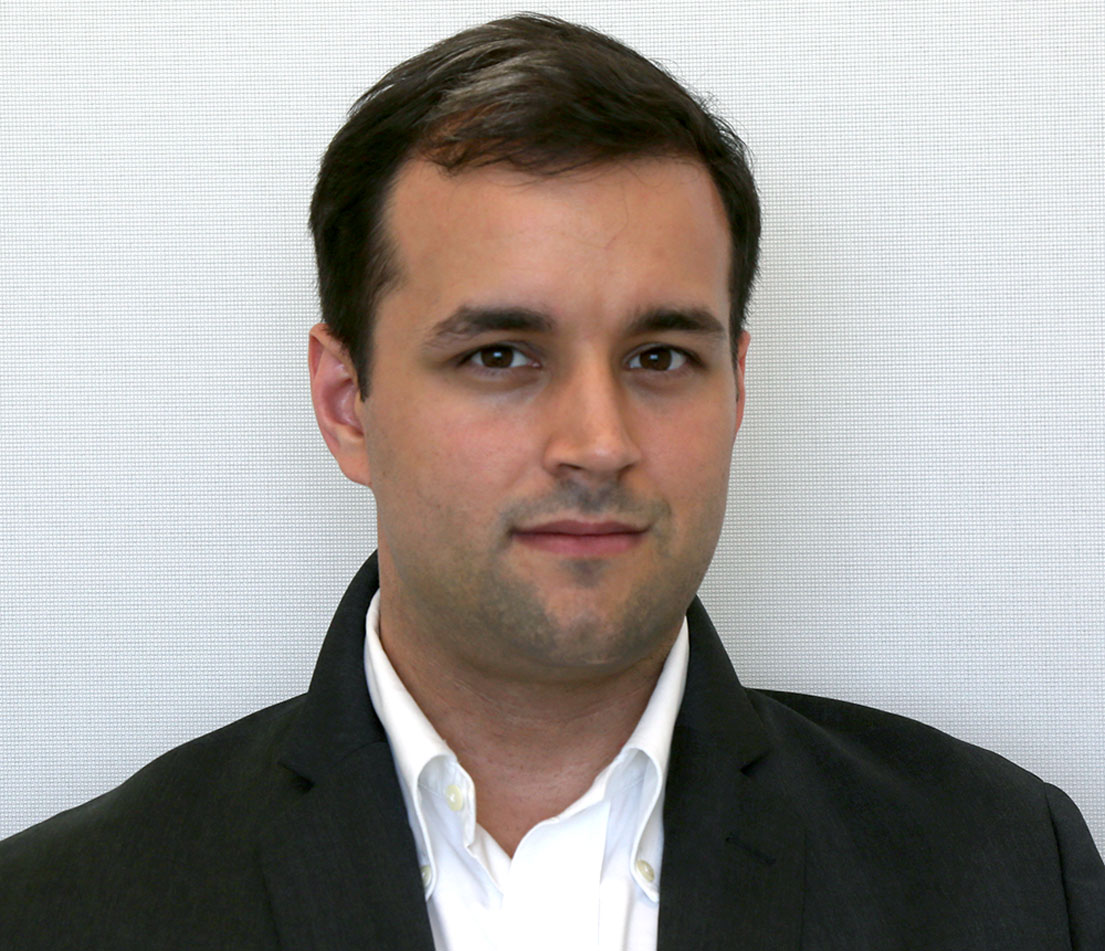 Assistant professor Alstan Jakubiec has been named the latest beneficiary of the Mayflower Research Fund, an endowed research fund established at the Daniels Faculty in 2019. Jakubiec will use his grant to fund research into the effects of interior light on human psychology and physiology in Canada's subarctic and polar regions.
"Mayflower funding is going to be super helpful in pushing this project forward," Jakubiec says. "It's great because it allows me to focus specifically on design questions, which I think a lot of this type of work doesn't look at very rigourously."
The Mayflower Research Fund was established by a generous donor to encourage and stimulate research in the fields of architecture, landscape architecture, and urban design. Each year, the Daniels Faculty's research committee recommends a top applicant for consideration and selection by the dean. Daniels faculty members with full-time appointments are eligible to apply for the annual $10,000 grant.
Jakubiec, who is the third faculty member to receive Mayflower funding since the fund's inception, plans to take the opportunity to fill what he sees as a glaring gap in the existing research on the relationship between far-north residents and light.
"The research that has been done has been mostly through the eyes of people working at climate monitoring stations or in the military, not long-term residents of the north," Jakubiec says. "I really want to understand how long-term residents perceive and react to light."
Jakubiec's Mayflower project will build on his earlier research into light and human biology. In 2017, Jakubiec worked with the software development firm Solemma, where he's the director of engineering, to create ALFA, a computerized tool that lets designers simulate the effects of various lighting conditions on human health and cognition. In 2020, he worked with a research assistant to scour the latest research on light, sleep, and human health.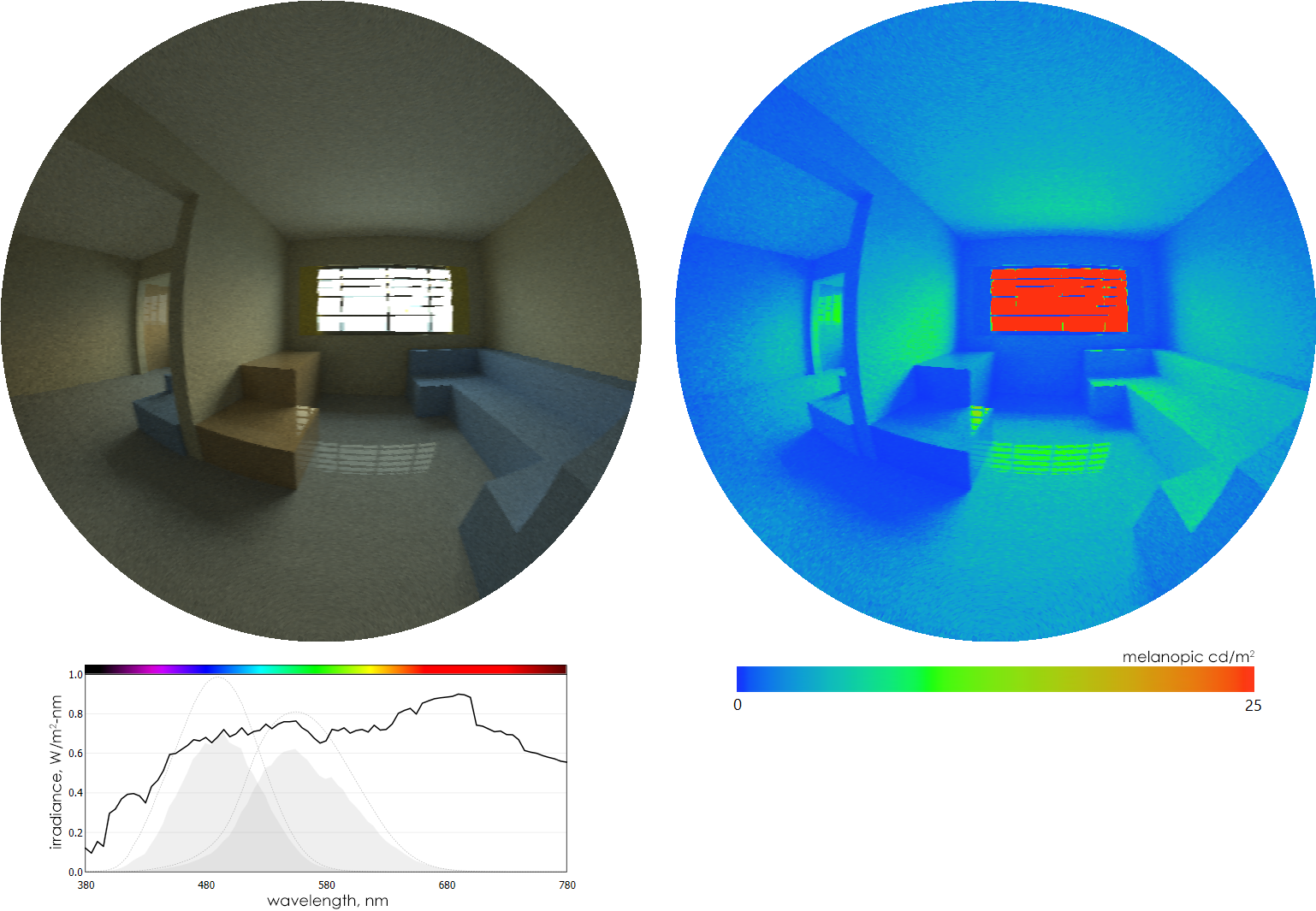 An example of spectral daylight simulation in a dwelling, from Jakubiec's previous research.
From these investigations, Jakubiec has concluded that the presence or absence of light in buildings can have profound effects on the wellbeing of occupants. "We have this internal biological clock, which is regulated by some subcomponents of the hypothalamus," he says. "In places where there's very little light exposure for parts the year, it can have impacts on your mood and cognition. It can make you feel more sleepy throughout the day."
"Excessive light exposure, on the other hand, has been shown to have significant impacts on things like blood sugar. You can effectively have the symptoms of type-two diabetes."
The reason Jakubiec has chosen to focus his latest research on Canada's far north is that it's a part of the world where lighting conditions are especially variable — and therefore especially challenging to the human psyche. Iqaluit, Nunavut, for instance, gets more than 20 hours of daylight in summer and fewer than four hours of daylight in winter.
Working with a graduate student, Jakubiec will gather data on existing structures in Canada's subarctic and polar regions, and also conduct interviews with permanent residents of those regions, in order to get a sense of how they feel about the levels of light exposure the receive in their homes and workplaces throughout the year.
Using all that data, Jakubiec hopes to create a computational model that will allow architects and engineers to evaluate tradeoffs between natural light and energy efficiency in far-north building design. This computerized tool will, Jakubiec hopes, interface with 3D-modelling software to help designers figure out, for example, whether the potential heat loss from a large window is worth the potential benefit of increased natural light during the dark winter months — or whether it's better to make up some of the light deficit with artificial illumination.
"My goal is to have a standalone user interface that could work on top of a model for fixed geometry to give you outputs about circadian performance, or non-visual lighting performance," Jakubiec says.
While Jakubiec gears up for his research, the two previous Mayflower Fund recipients are putting their grants to work.
Assistant professor Fadi Masoud, the grant's inaugural recipient in 2019, used his funding to launch an in-depth study of the design of suburban parks, with a view towards creating a primer that would help designers, public agencies, and private developers create green spaces that respond to contemporary social and environmental needs. "The Mayflower funding enabled my research team at the Centre for Landscape Research to spend the summer documenting and analyzing a network of public parks along the Black Creek sub-watershed in Toronto –– a region that faces chronic social and environmental stresses," Masoud says. You can view the group's findings on their website.
Assistant professor Maria Yablonina, who received the grant in 2020, is using her funding to advance research in the field of computational design and digital fabrication with a focus on innovative ways to use robotics in architecture and the environment.