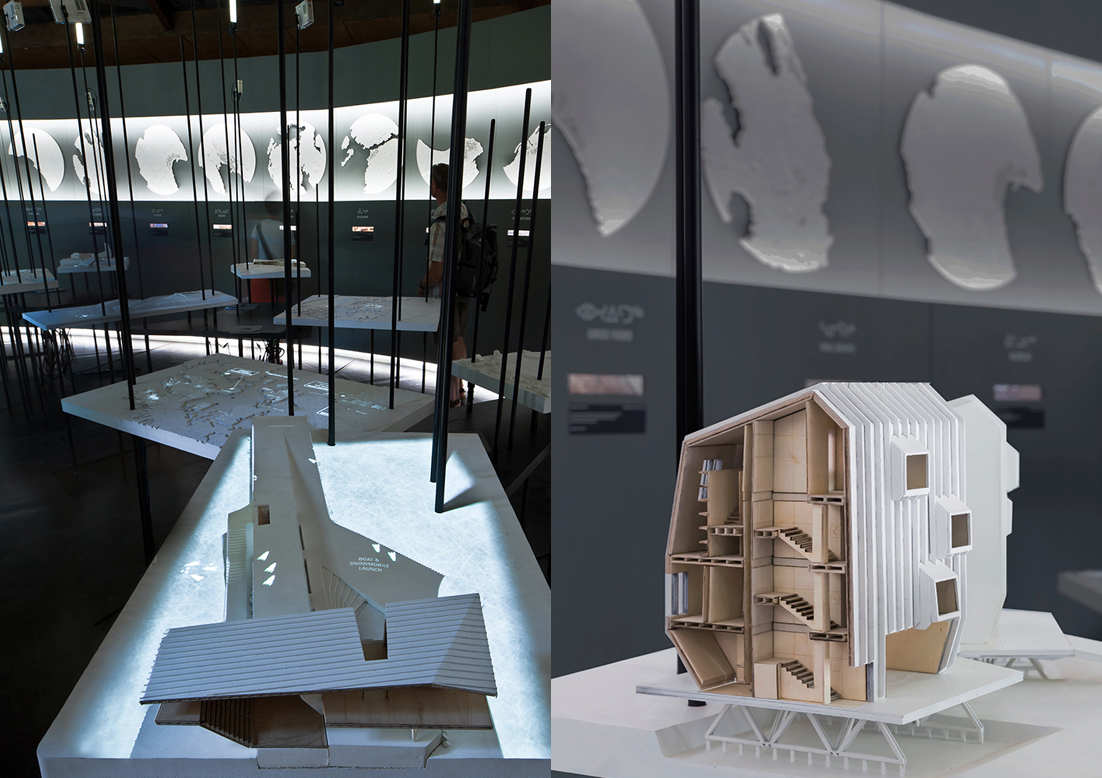 27.03.13 - Mason White and Lateral Office chosen to represent Canada at the 2014 Venice Biennale
For the first time in the history of Canada's involvement in the 2014 Venice Biennale of Architecture, the Canadian exhibition will be centered on Canada's north — and the John H. Daniels Faculty of Architecture, Landscape, and Design is thrilled to announce that Assistant Professor Mason White and his colleagues at the design firm Lateral Office have been selected by a national jury to organize and curate the exhibit.
 
This is an incredible honour for the Daniels Faculty professor, who has been studying and developing projects in the Canadian arctic since 2008. The 2014 Venice Biennale in Architecture, scheduled to take place from June 7 to November 24, 2014, is the world's most prestigious architecture exhibition and competition. Each year, the Canada Council for the Arts and the Royal Architectural Institute of Canada select a proposed exhibition to represent the country. In 2014, the Canadian showcase will be entitled "Arctic Adaptations: Nunavut at 15"
 
"Given the rise in national and international interest in the Arctic, this is a timely exhibition," said Robert Sirman, Director and CEO of the Canada Council. "'Arctic Adaptations' will bring attention and insight to the unique challenges and opportunities that Nunavut is facing, and the possibility for architecture to positively impact its future."
 
White and Lateral Office — which includes University of Waterloo Associate Professor Lola Sheppard and Daniels Faculty graduate Matthew Spremulli (MArch 2011) — are ideal curators for the exhibition. In December, the experimental design firm was awarded the inaugural Arctic Inspiration Prize. In February, it received a Progressive Architecture Award from the American Institute of Architecture. Both awards were for the firm's project Arctic Food Network — a network of contemporary buildings designed to encourage and inspire traditional hunting, fishing, and gathering practices.
 
White's interest in the arctic has extended to his teaching. In 2010, he took Daniels Faculty students to Nunavut as part of a sudio entitled "63 Degrees North," which explored reconceiving Iqaluit's public realm to better accommodate snowmobiles. In the last year and a half, the professor has travelled to all eight circumpolar countries to study the role that architecture can play in addressing the unique challenges faced by arctic communities.
 
In preparation for the exhibition, five design teams, each made up of representatives from a Canadian school of architecture and a Canadian architecture office, will work with Nunavut-based organizations to create proposals along the themes of health, education, housing, recreation, and arts. The exhibition will be accompanied by a publication, and will be taken on a tour across Canada after the Biennale closes.
 
For more information read, the Q&A with White recently published on the U of T News website and the Globe and Mail's coverage of the 2014 Venice Biennale announcement.
For news and updates on "Arctic Adaptations" like it on facebook and follow it twitter.