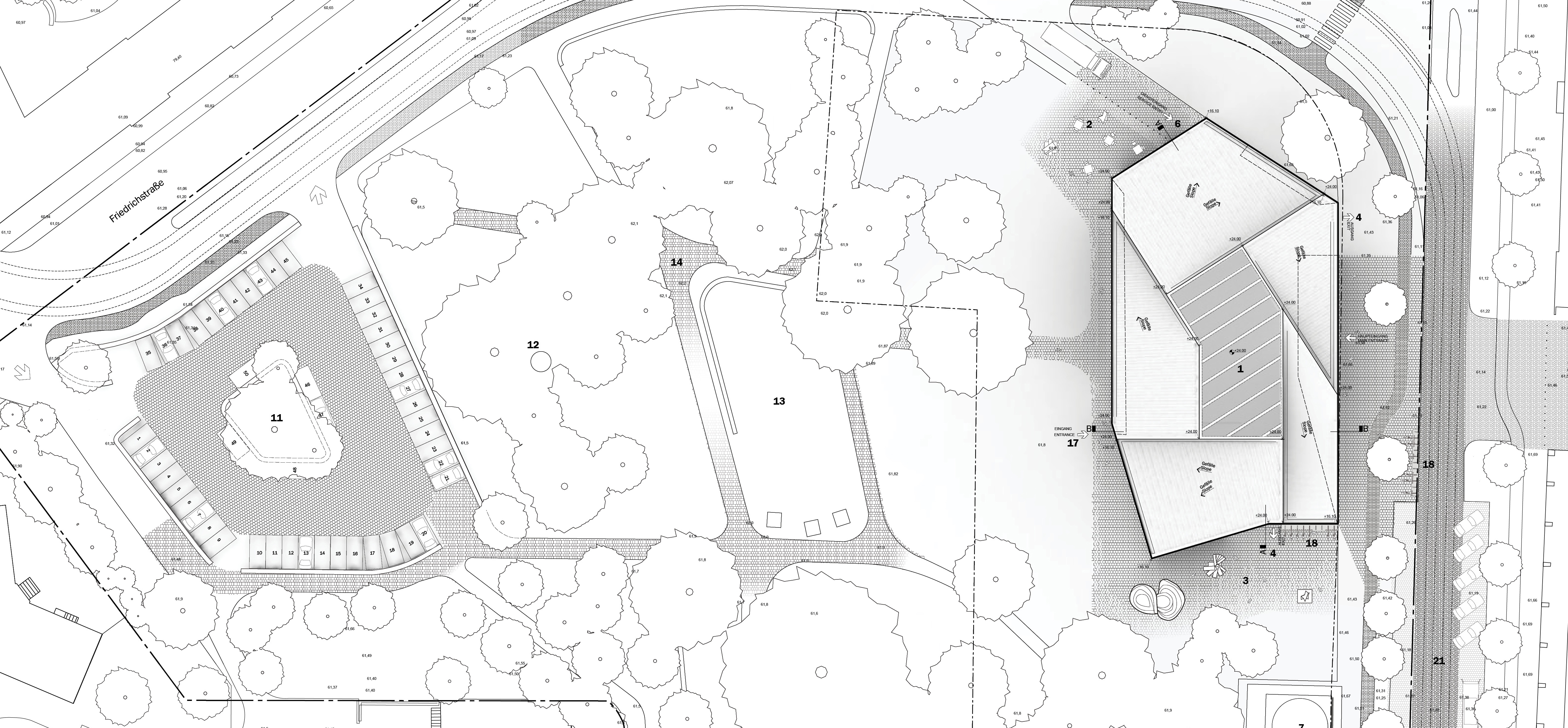 30.09.15 - Ja Architecture Studio receives 4th Place in Bauhaus Museum Competition
Ja Architecture Studio recently received fourth place — out of 831 proposals from around the world — in the Bauhaus Museum Competition in Dessau
. A number of Daniels Faculty alumni and students worked on the winning proposal as part of the Toronto-based office's team.
Participants in the two-stage international competition were challenged to design a Bauhaus Museum for Dessau, Germany. Thirty firms were shortlisted firms to continue to the second phase.
"The design is characterized first and foremost by its polygonal and self-contained structural shell that sensitively addresses its urban design position," Wrote the jury in its citation of Ja Architecture Studio's proposal. "It shows a clear-cut edge towards Kavalierstrasse and a ramp forms a clear transition to Friedrichstrasse. All in all, the draft design convinces with its sculptural approach which demonstrates a strong commitment to the museum as a municipal building."
Team Members included:
Architect:
Nima Javidi (MUD 2005, Daniels Faculty Sessional Instructor), OAA M.Arch LEED A.P
Landscape Architect:
Behnaz Assadi (MLA 2008), MLA BFA
Project Team:
Hanieh Rezai (MUD 2004), M.Arch MUD
Zhou Tang, M.Arch Candidate at the Daniels Faculty
Sally Kassar, M.Arch Candidate at the Daniels Faculty
Kyle O'Brien, M.Arch Candidate at the Daniels Faculty
Goldie Schlaf, M.Arch Candidate at the Daniels Faculty
Arittro Noor, BBA, University of Western Ontario
Professional Consultants:
AMA Design, Structural Design
Thomas Technical, Technical Building Services
Earlier this year, the firm was also recognized with an Honorable Mention, amongst 1715 international proposals in the Guggenheim Helsinki Competition.
For more information about Ja Architecture Studio, visit: http://www.jastudioinc.com
For more information about the competition, visit: http://bauhausmuseum-dessau.de/en/home.html
News & Media