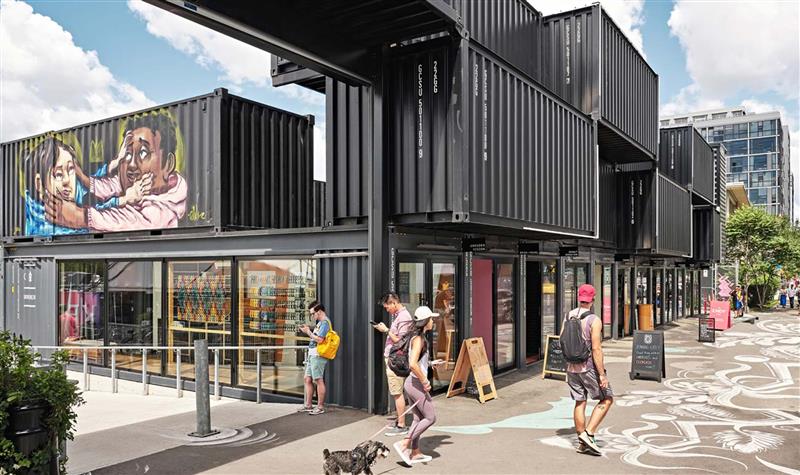 21.09.23 - North Design Office co-wins 2023 Toronto Urban Design Award for "iconic" Stackt Market
North Design Office, the landscape architecture practice led by the Daniels Faculty's Peter and Alissa North, is among the co-winners of a 2023 Toronto Urban Design Award in the category of Small Open Spaces. The Award of Merit was bestowed for Stackt Market, the popular "cultural marketplace" composed of artfully assembled shipping containers on the north side of the rail corridor between Bathurst and Tecumseth Streets.
Founded by Alissa North (Associate Professor) and Peter North (Assistant Professor, Teaching Stream) in 2005, North Design Office oversaw Stackt Market's landscape architecture. The architecture firm behind the project was LGA Architectural Partners. Other members of the award-winning team include Blackwell (structural engineering), Hidi Planner (mechanical engineering), MHBC (transportation), Crozier (civil engineering) and Giant (shipping containers).
According to the five-member jury that granted the Award of Merit, Stack Market "is a fresh new concept for Toronto, in which sustainability—the retrofitting of containers—is the driver behind the creation of a new city destination that has grown beyond the concept of a market. It has become an iconic artform, an animator of a once-derelict place, and a unique public space to simply come and enjoy."
Added the jury of the project, which is not permanent: "The success of the Stackt Market has been its ability to evolve and change since its inception; it continues to do so as use and program demands shift. This may be attributed to the fact that the market is deemed temporary, which provides the luxury as well as ease of change and adaptation until it is dismantled. The success of the market is also enabled by the level of flexibility and adaptability in the design of space and use."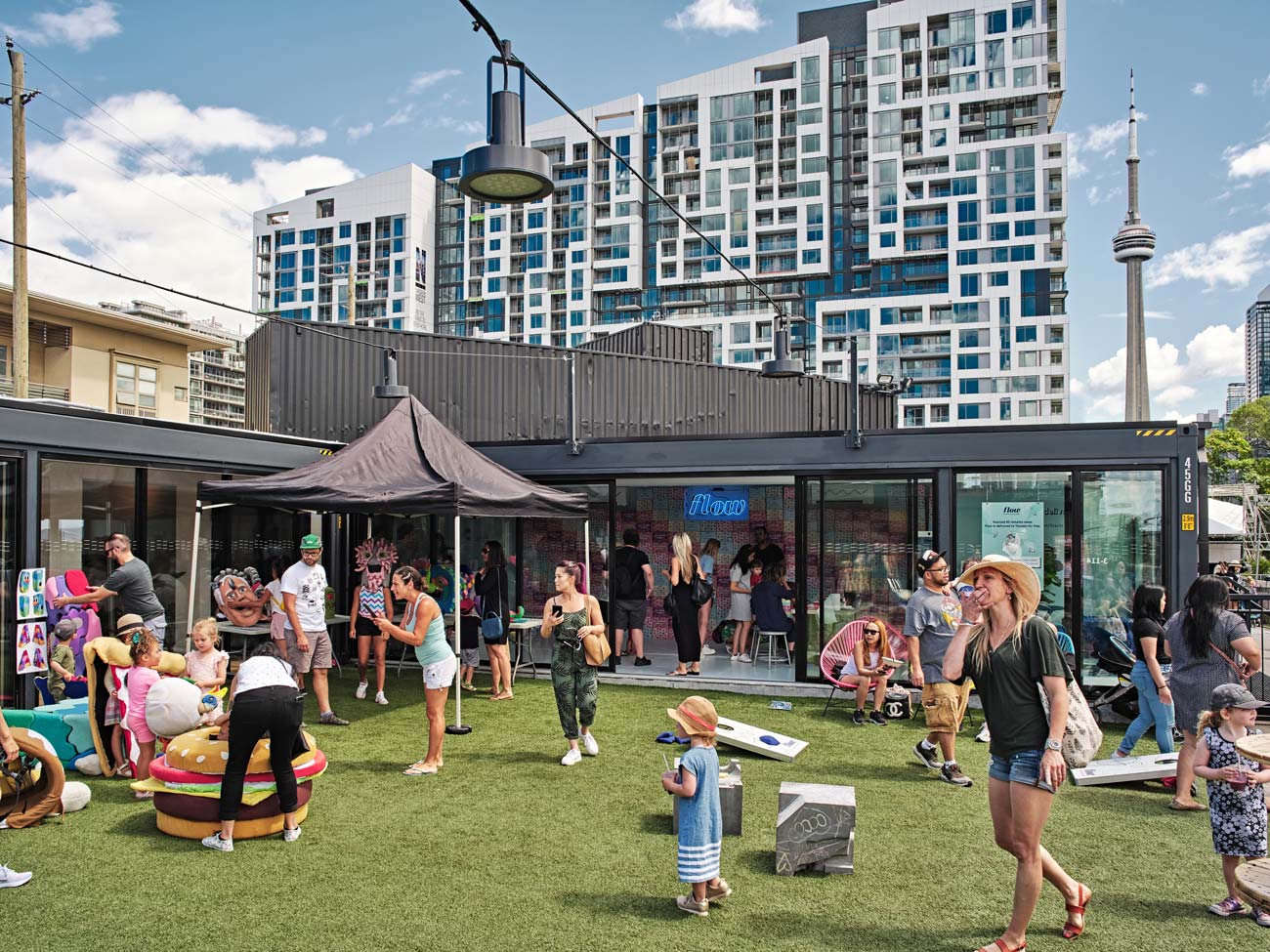 Administered by the City of Toronto, the Toronto Urban Design Awards are given out every two years to acknowledge the significant contribution that architects, landscape architects, urban designers, artists, design students and city builders make to the look and livability of the city.
This year's winners also include another faculty member: Professor Brigitte Shim, whose practice, Shim-Sutcliffe Architects, was recognized with an Award of Merit for Ace Hotel Toronto, described by the jury as a "well crafted 'brickworks' project…that does a lot for the fabric of the city and the nearby park."
It won in the category of Private Buildings in Context—Tall. 
Photos by Industryous Photography