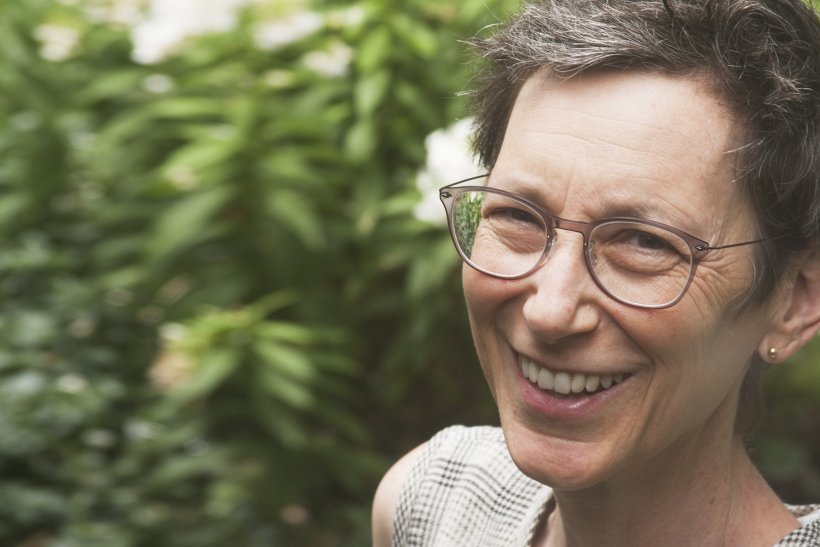 08.09.22 - Professor Jane Wolff is awarded the 2022 Margolese Prize
The Daniels Faculty's Jane Wolff, Professor in Landscape Architecture, has been awarded this year's Margolese National Design for Living Prize.
Awarded annually by the University of British Columbia's School of Architecture and Landscape Architecture, the honour recognizes a Canadian designer whose work and advocacy in the built environment addresses the pressing human and environmental challenges of our time, improving lives and communities in the process.
In its citation, the 2022 jury noted how Wolff's "work on landscape literacy has had a significant impact on our collective understanding of critical environmental issues. Her human-centric tools of writing, hand drawing and public engagement reach a wide audience without compromising the complexity of the subject matter."
"I am thrilled and honoured to be recognized by an organization focused on design as a means of addressing urgent, complicated questions about the places we live and the way we live in them," says Wolff.
"The prize makes it possible to begin working right now in even more public, more collaborative ways — and that's a chance to bring more people into the conversation."
For Wolff, the past 12 months have been a banner year professionally. In addition to the Margolese Prize win, her recent book BAY LEXICON was awarded a 2022 John Brinckerhoff Jackson Book Prize, established by the Foundation for Landscape Studies and now administered by the University of Virginia's Center for Cultural Landscapes.
This past spring, moreover, her Toronto Landscape Observatory, an interactive installation co-curated with Susan Schwartzenberg, was a highlight of this year's Toronto Biennial of Art.
On October 3, Wolff will officially accept her Margolese Prize at a presentation and panel discussion in Vancouver. The ceremony will be held at the Robert H. Lee Alumni Centre on the UBC campus.