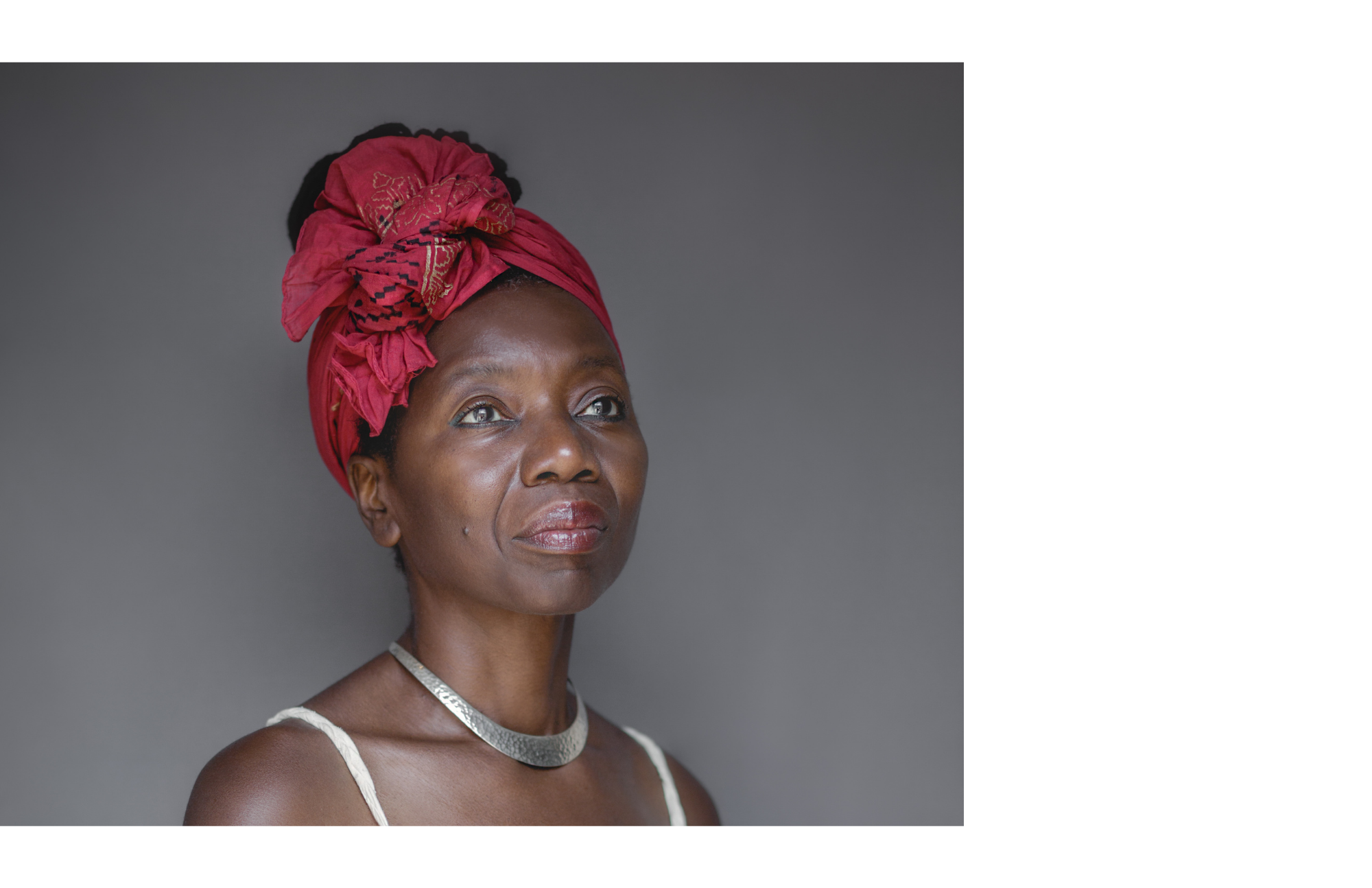 21.06.21 - Camille Turner announced as first Provost's Postdoctoral Fellow at the Daniels Faculty
Camille Turner, a celebrated Toronto-based artist and academic, has recently been announced as the first Provost's Postdoctoral Fellow from the Daniels Faculty at the University of Toronto. Turner works "to make visible and audible the histories, memories and geopolitics of Blackness in Canada." Her transdisciplinary artworks, exhibitions, performances, and projects have incorporated extensive research on the hidden history of slavery in Canada, as well as its omission from popular conceptions of national identity.
Turner engages directly with tangible elements of the historical record, including fugitive slave advertisements or "slave for sale" advertisements taken from newspapers of the day, making her audiences more aware of their own surrounding place and its past. Her work shows in unflinching detail where Black people have been constrained by slavery in Canada, while also imagining them "seen in the future spaces of possibility they dreamed about as they set off on their journey towards freedom" (as in her WANTED photography exhibition, a collaboration with Camal Pirbhai exhibited at the Art Gallery of Ontario in 2017).
Turner was behind the Afronautic Research Lab at the University of Toronto's Art Museum in 2016 (the lab-exhibition has also been shown across Canada). The Afronautic methodology is something Turner has created and named as part of her work. It is a world-making idea deeply connected with the non-linear time of Afrofuturism, with centering Blackness, and with the imagination as a tool for worldmaking.
"The suffix nautic refers to journeys that traverse, disrupt and conflate time, space, land and water," said Turner. "By emphasizing navigation, ships, and sailing, I root this exploration in the marine world, the primary stage where people who were commoditized, and products created through their forced labour such as rum, sugar, cotton and salt, were exchanged."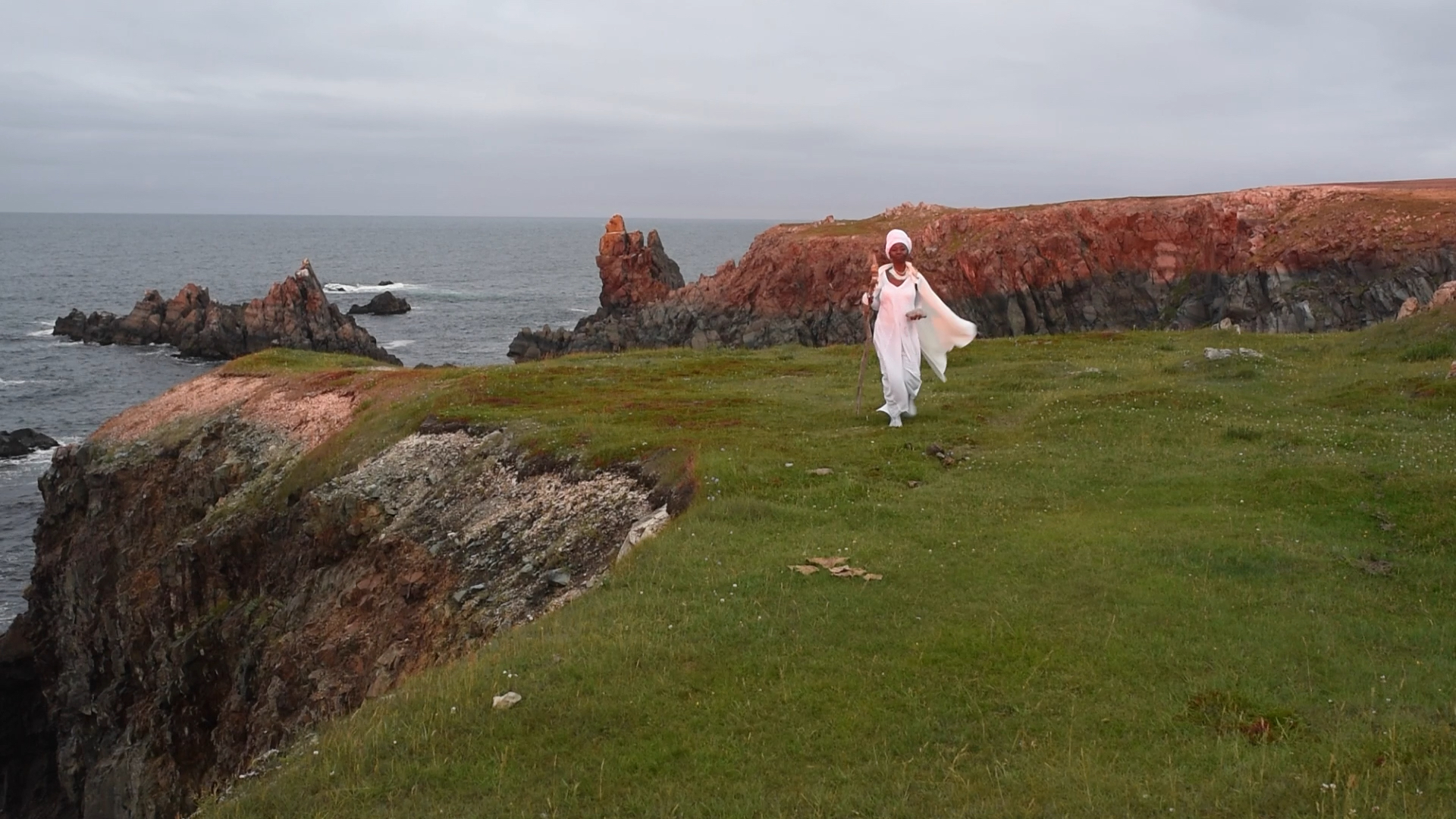 Video still from Afronautic Research Lab, Newfoundland, 2019, filmed by Brian Ricks for the Bonavista Biennale.
Afronautics grew out of Turner's pedagogy when she developed and taught a course entitled "Art and Community" in the New One Program at New College. "Each year I brought my students into the archive to research documents that evidence the silenced history of enslavement in what is now Canada," said Turner. "Their archival encounter with documents that are unthinkable brought Canada's founding mythologies into question. I created the Afronautic Research Lab to bring this experience to the public. Afronautics enables me to simultaneously reach forward to imagine a liberated future as I reach back into the past to do the work of remembering and honouring the dead."
The Provost's Postdoctoral Fellowship program is run by the University, with the intent of increasing opportunities to hire postdoctoral fellows from underrepresented groups, specifically Indigenous and Black researchers. The two-year fellowship is tied to a $70,000 per-year salary, as well as a "start-up" fund of $5,000 per-year for research. As part of the Fellowship, Turner will utilize her Afronautic methodology to investigate slave ships built in Newfoundland, research that exists where history meets the intimately personal. Turner is a descendant of people abducted from Africa, forced into slavery, and carried as cargo on the infamous Middle Passage.
"Turner's acute, critical research of the urban environment, and her innovative methodologies of provoking Black history into visual and sonic presence, will create a new discursive space within the Master of Visual Studies Studio and Curatorial Studies program, directly benefiting our faculty and students' aspirations toward anti-racist equity in shaping the shared, living environment," said Jean-Paul Kelly, director of the Daniels Faculty's visual studies programs, in his letter of support for the Fellowship. Turner's research will critically contribute to the Daniels Faculty's emphasis on socially and environmentally responsible urban planning, community building, and social equity efforts.
Beyond the Afronautic Research Lab, Turner is well known for: Miss Canadiana's Heritage and Cultural Walking Tours and Hometown Queen. She has lectured at the University of Toronto, the Toronto School of Art, and Algoma University. She graduated from the Ontario College of Art and Design and is completing her PhD at York University, where she also completed her Masters of Environmental Studies.
Top image: photograph of Camille Turner; credit photographer Ebti Nabag.