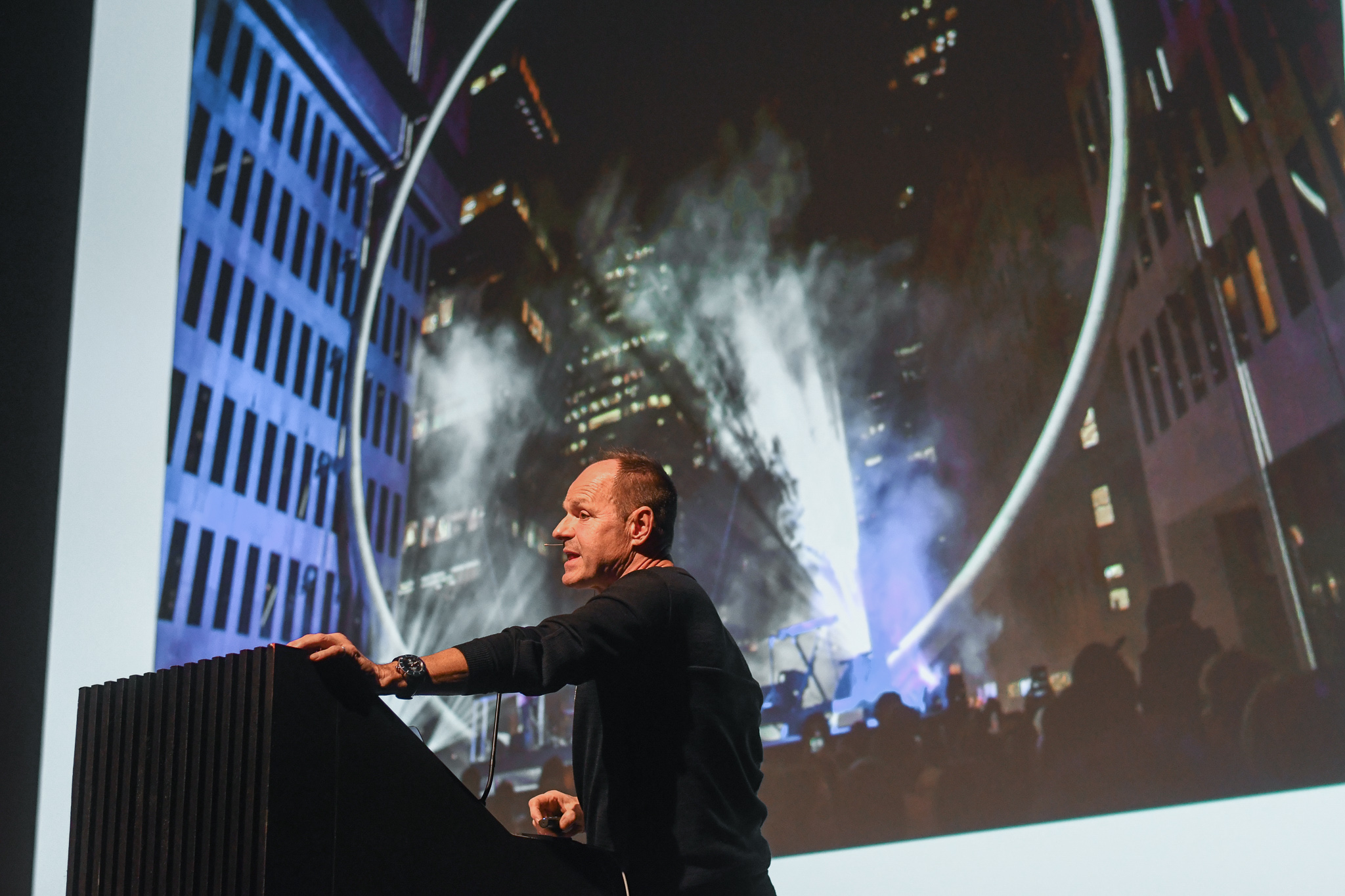 19.09.23 - In memoriam: Claude Cormier (1960-2023) 
The Daniels Faculty community is fondly remembering the late Claude Cormier, extraordinary designer and landscape architect, U of T and Daniels Faculty alumnus, beloved colleague and friend. The founding principal of CCxA (formerly Claude Cormier et Associés) passed away from cancer at his home in Montreal on September 15. He was 63. 
"Claude was a joy," says Dean Juan Du, "emanating unflagging generosity, determination, creativity and joie de vivre through his life's work, as well as in his encounters with everyone he met. Serious in intention but playfully executed, Claude's landscape and urban designs are unique in their synthesis of art, rigour and charm, inspiring people to embrace their cities and daily environs. Claude has made pioneering and lasting contributions to the field of landscape architecture, to cities across North America, and to our Faculty here in Toronto. We are fortunate and grateful that he championed our school and that he has left such a tremendous legacy for future generations."  
In Toronto, Cormier was responsible for some of the city's best-loved public spaces, including HtO Urban Beach, Sugar Beach, Berczy Park (pictured below) and recently completed Love Park. The designer's unique talent first came to widespread attention in 2000, when he unveiled his abstract Blue Stick Garden (Le jardin de bâtons bleus) for the inaugural edition of the International Garden Festival at Reford Gardens in Quebec. In his home base of Montreal, Cormier's projects include Place D'Youville and Dorchester Square, the colourful Pink Balls and 18 Shades of Gay canopies running down Sainte-Catherine Street, Clock Tower Beach at the city's Old Port, and his monumental Ring at Place Ville Marie. (For more information on these works and his career, click here.)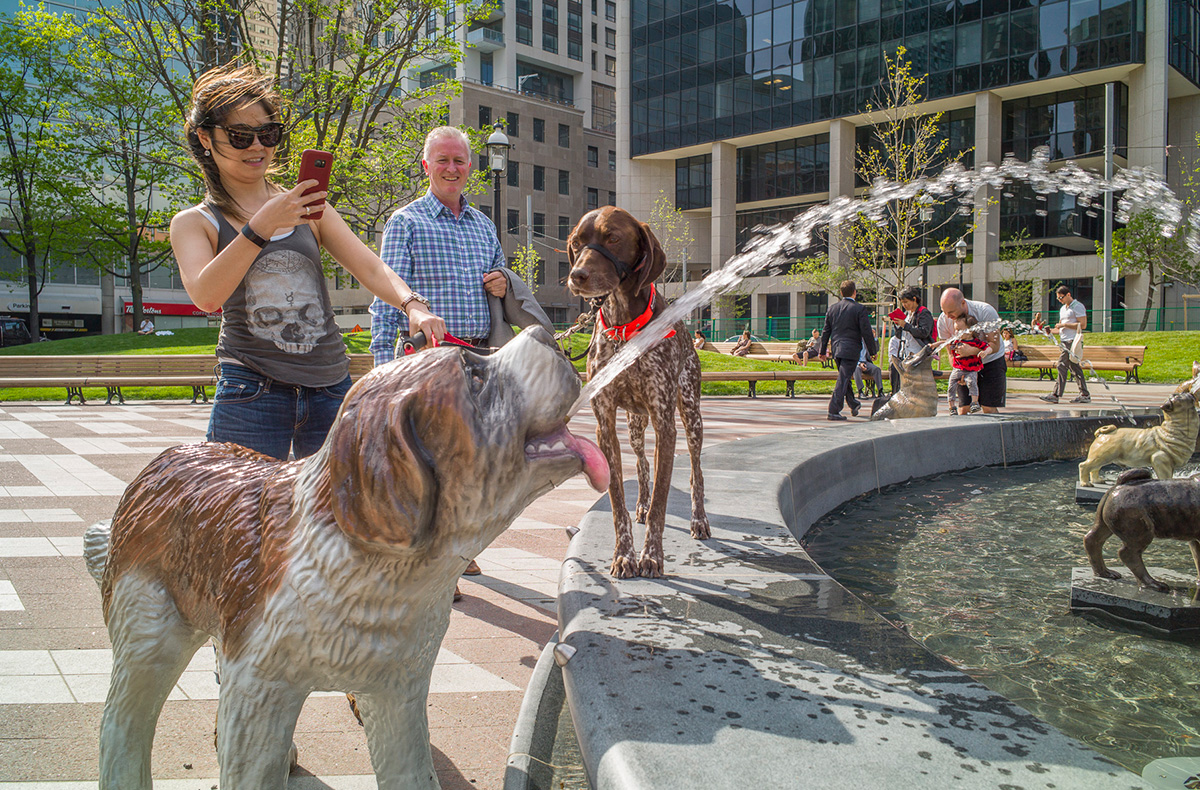 Elise Shelley, Associate Professor (Teaching Stream) and Director of the Faculty's Master of Landscape Architecture program, worked with Cormier in her role as Director of Landscape at the interdisciplinary firm gh3*, most recently on Warehouse Park in Edmonton. 
"I know I speak for so many when I say that Claude was an inspiration, a pioneer, a mentor and a friend," Shelley says. "His projects, his firm CCxA, and his dedication to this discipline and all of its students speak to his abundant character, his enthusiasm for life, and his overflowing passion for design. We are forever grateful for the gifts he gave to Daniels, to Toronto, and to the world." 
In 2021 the Daniels Faculty announced the Claude Cormier Award in Landscape Architecture, a $500,000 gift to his alma mater. Granted annually, the award recognizes and supports third-year MLA students who show promise in their pursuit of creative and pioneering forms or in their approaches to practice. The scholarship builds on gifts that Cormier had made to the school since 2000 and is equivalent to domestic tuition fees. It is the largest private gift designated to U of T's landscape architecture program to date. 
"Claude wished to recognize an individual who pushes the boundaries, is unafraid to break the mould, and has the courage to take a stance and flip the script—characteristics that truly embody the ethos of Claude's practice," says Associate Professor Liat Margolis, former Director of the MLA program. "This award will serve as a reminder for future generations of his profound impact on the field." 
Margolis adds: "When I think of Claude, I think first and foremost of his kindness and humility, and the way in which he approached his philanthropic gesture with such appreciation, gratitude and grace. He shared his wishes to give back, recalling individuals who provided critical mentorship and support at the start of his design career. I also always think about Claude and his team wearing pink hats on a construction site, an ingenious way to break down stereotypes with humour and sincerity, reminding us all of our humanity." 
Daniels Faculty alumna Agata Mrozowski, who received her MLA degree in 2022, was the first recipient of the Claude Cormier Award. Mrozowski (pictured below with Cormier in 2021) was able to convey her gratitude to him in his final days, telling him in part: "You will forever hold a place in my heart. I appreciate you, and all the whimsy and joy you've brought to so many through your playful, thoughtful and meticulous designs. You cannot possibly conceive of the amount of people who have delighted in your creations. Your passion and vision will live on through the talented people you have mentored, the generations of landscape architects who have been inspired by your work, and all those yet to come. You are an icon."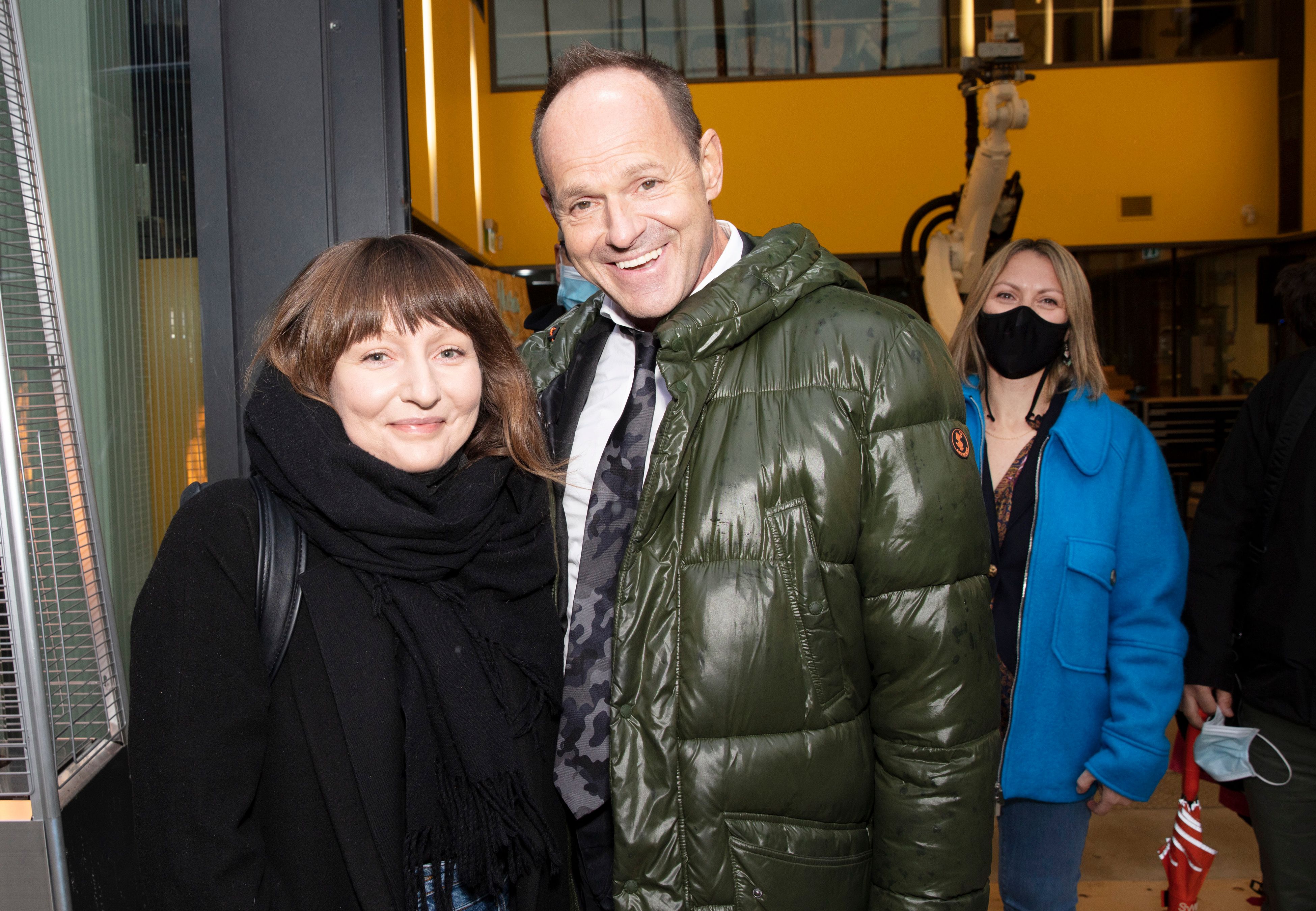 Acclaimed architect Bruce Kuwabara, a friend of Cormier's as well as a colleague, noted how the designer's unique sensibility was a product of both his Canadian upbringing and his generational interests. "Growing up on a farm in Quebec gave Claude a deep understanding of the land and ecological issues of the landscape," says Kuwabara. "His education at the University of Toronto and Harvard University gave him the depth of history and theory that enabled him to combine the tradition of landscape design with contemporary and pop cultural references and themes. His imagination was boundless." 
For both Kuwabara and Michael McClelland, founding principal at ERA Architects in Toronto, the magic of Cormier's work lay in his ability to translate that imagination into physical space and sensation. 
"Claude had a rare combination of empathy, integrity and conceptual thinking," says McClelland. "His medium was laughter." 
Adds Kuwabara: "Charismatic and flamboyant...Claude demonstrated his desire to make a better country through his imaginative and durable contributions to the public realm. His projects bring smiles to peoples' faces. His landscapes reflect the best of who we can be."  
Banner image: Claude Cormier discusses his work, including his monumental Ring at Place Ville Marie in Montreal, in the Main Hall of the Daniels Building in October 2022. Photo by Emma Hwang