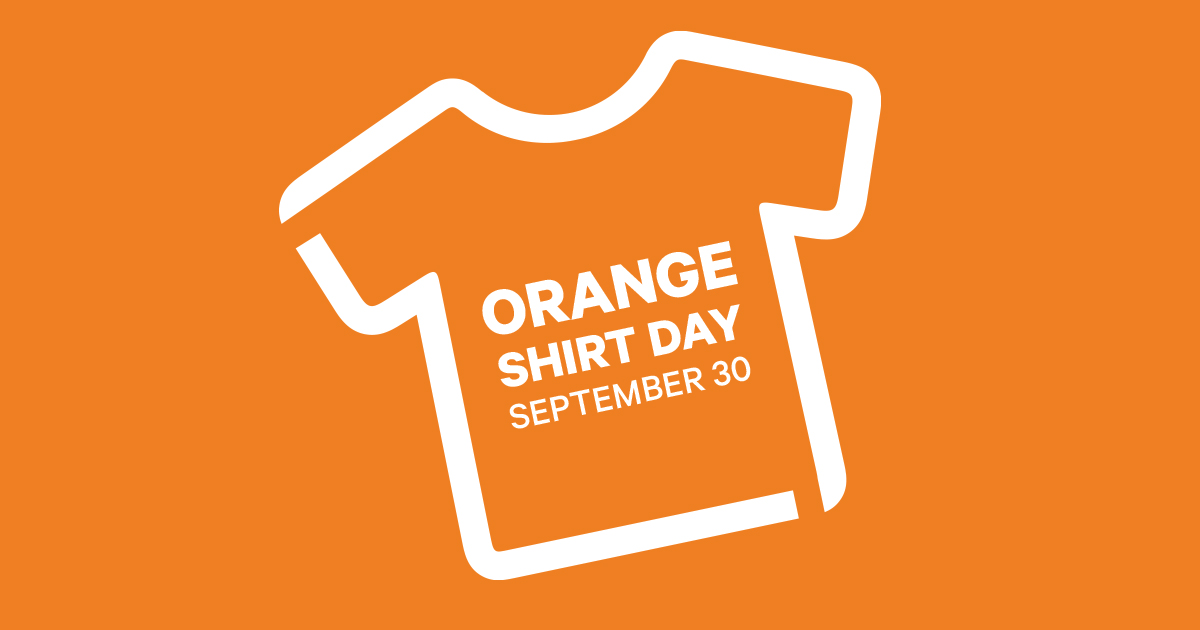 27.09.22 - Daniels Faculty to mark NDTC, Orange Shirt Day at 1 Spadina Crescent
The Daniels Faculty community will gather at the south end of 1 Spadina Crescent on Friday to mark the National Day for Truth and Reconciliation (NDTR) and Orange Shirt Day.
The commemoration will take place from 12:15 to 1:00 p.m. on the Paul Oberman Belvedere, with events moving inside the Daniels Building in the event of inclement weather. 
It will include an opening prayer and address by Elder Dorothy Peters, an Ojibwe Traditional Teacher and Community Nookmis who works with multiple Indigenous organizations in Toronto.
She will be followed by Amos Key Jr., a member of the Mohawk Nation, a Traditional Faith Keeper of the Seneca Longhouse, and a leading figure in the ongoing language revitalization movement among First Nations people in Ontario and Canada.
Key will provide a traditional song and words, and there will be additional sharing and remarks from other Daniels Faculty members. Commemorative activities have also been organized by students, faculty and staff throughout the day at the Faculty. 
In the spirit of reconciliation and healing, all community members are encouraged to wear orange shirts, now-iconic symbols inspired by the story of residential school survivor Phyllis Webstad of Stswecem'c Xgat'tem First Nation.  
Those who are unable to attend the Faculty's commemoration at the Daniels Building may also mark the day in other ways. From 10:00 to 11:00 a.m. on Friday, the University of Toronto's Orange Shirt Day and National Day for Truth and Reconciliation Commemoration will take place in the Great Hall at Hart House; this event will also be livestreamed on YouTube.   
This week, moreover, all U of T community members can show their solidarity virtually by using the Orange Shirt Day icon as their profile photo and the virtual backdrop during Teams or Zoom calls. The Orange Shirt Day avatar can be downloaded here and the background here. 
And on October 3, Indigenous students, staff and faculty are invited to take part in the University of Toronto's Indigenous Community Gathering at Hart House Farm. This will be an opportunity to share space with one another and to prioritize community care following Orange Shirt Day. Interested parties can pre-register here.