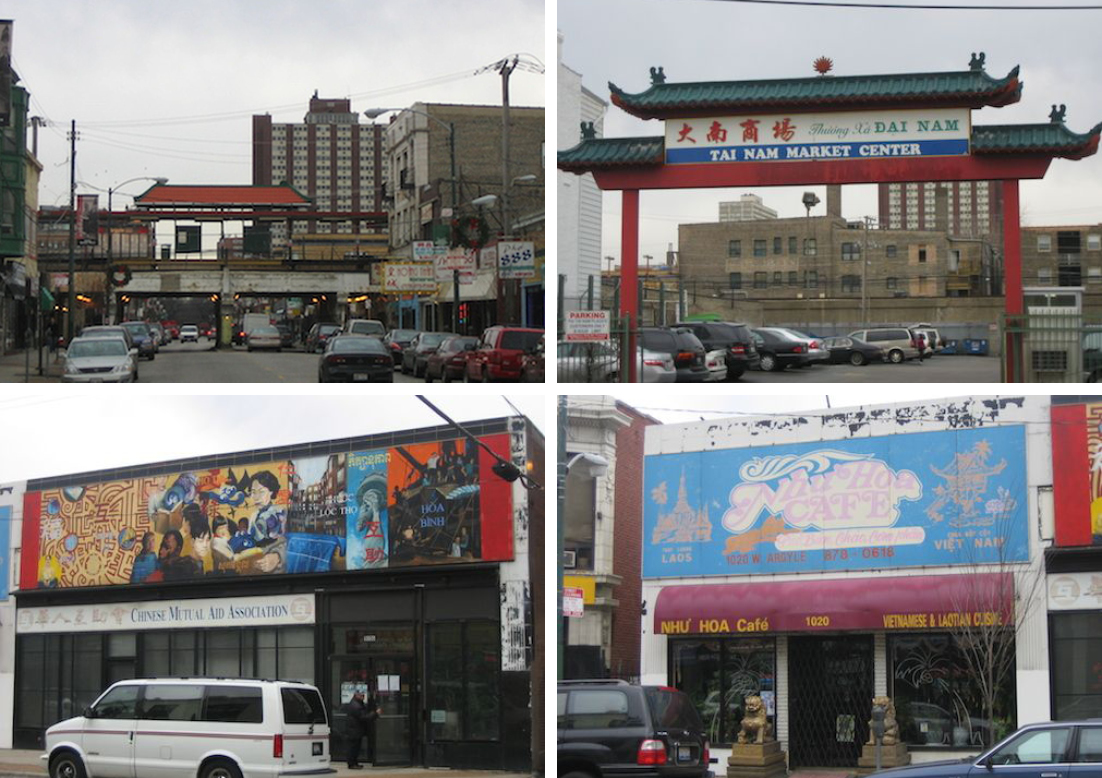 21.04.15 - Assistant Professor Erica Allen-Kim presents research at the 68th Annual Society of Architectural Historians Conference
Assistant Professor Erica Allen-Kim presented a lecture titled Storefront Museums and Pagodas: Memory and Place on Argyle St. at the 68th Society of Architectural Historians (SAH) Annual Conference. The event took place April 15th – 19th at the Holiday Inn Chicago Mart Plaza in Chicago, with Allen-Kim presenting on April 16th.
Allen-Kim's lecture was based on research from her manuscript Mini-malls and Memorials: Building Saigon in the American Suburb.
"During the late 70s and early 80s, Southeast Asian refugees were resettled in Uptown near Argyle Street, which had been proclaimed a 'New Chinatown' by restaurateur Jimmy Wong and the Hip Sing Association in 1971," writes Allen-Kim. "Through a reading of the vernacular architecture of Argyle Street, this paper illuminates the integral role of buildings and cultural landscapes for communities seeking a center in Chicago."
The SAH conference aims to bring "discussions of the built environment into the present day." It will feature "local architects, historians, and policy makers addressing two important issues in architecture and planning: the history and future of Chicago waterways, including Lake Michigan and the Chicago River; and issues of community and preservation in Chicago neighborhoods such as Pilsen."
Allen-Kim's research on the Pagoda at the Argyle Red Line 'L' Station was also featured in an article published by Curbed Chicago earlier this month. "Her research into its construction brought to light the intricacies of race and resettlement in Chicago's Asian neighborhoods," writes Patrick Sisson in the article's introduction.
For more information about the conference, visit: http://www.sah.org/conferences-and-programs/2015-conference-chicago/program
Photo courtesy of Erica Allen-Kim