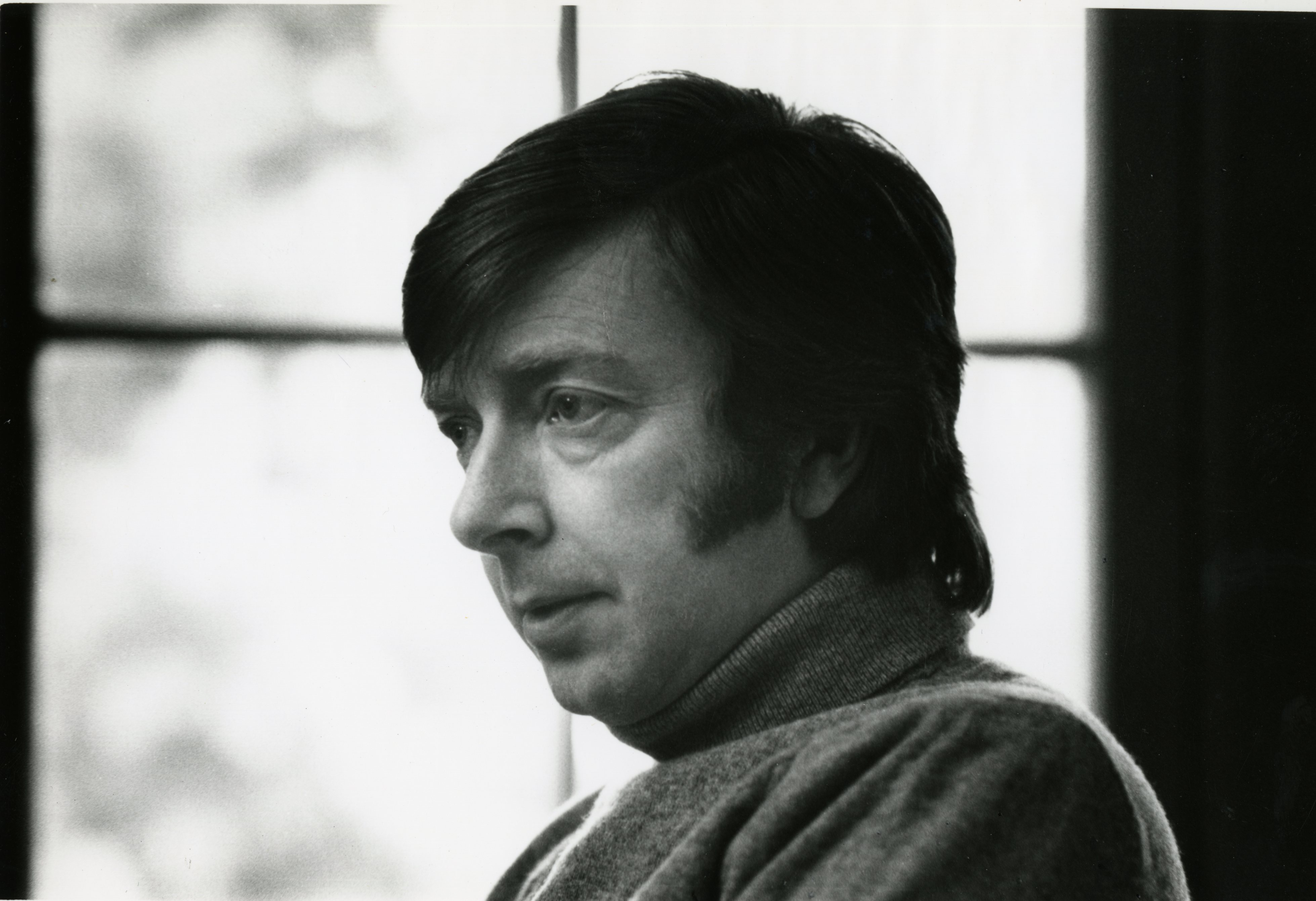 01.02.23 - In memoriam: Peter Prangnell (1930-2023) 
Professor emeritus Peter Prangnell, chair of the University of Toronto's Architecture Department from 1968 to 1976, has passed away. He died in Toronto on January 14 at the age of 92. 
Born in England in 1930, Prangnell came to U of T from Columbia University, where he had been co-running the first-year architecture studio since 1964. Prior to that, Prangnell had also taught at the Architectural Association School of Architecture and at Harvard University's Graduate School of Design, two of his alma maters. He had also studied architecture at the Medway College of Art. 
When Prangnell arrived in Toronto as a full professor, he was tasked with redesigning the five-year architecture program. In 1968, he became acting chair of the Department, then full chair in 1969. 
During his tenure as head of the Department, Prangnell introduced what came to be known as the New Program, a teaching model that he had honed at Columbia and which emphasized experiential learning over rote methods.  
At Columbia, this involved having students "work with models from the outset so that they could benefit from the tactile experience of manipulating cardboard, string, clay, wire, wood, fabric and mesh, paying homage to the idea that buildings are built [and] drawn later," as Prangnell later recalled. 
A similar methodology was instituted at U of T, where first-year students were asked to photograph human activities in surrounding neighbourhoods as a way to foment ideas, and those in later years were required to broaden their skills by taking elective courses in a host of complementary subjects, from writing to engineering. 
Prangnell's approach, unique at the time, was heavily influenced by the Dutch architect Aldo van Eyck, whom he had met when Prangnell was teaching at the GSD and van Eyck was a visitor to its Masters program. 
"I wanted to believe that buildings may be motivated by 'stories' just as stage designs may be motivated by plots and characters," Prangnell wrote. "Through Van Eyck I learnt that designing a building was a more optimistic activity than I had ever imagined it to be." 
After his terms as Department chair concluded, Prangnell remained a faculty member until the mid-1990s. From 1976 to 1995, he was also a visiting professor at the Massachusetts Institute of Technology, UC Berkeley, UT Austin, the ILAUD program in Siena, INDESEM at Delft, the Berlage Institute in Amsterdam and Washington University in St. Louis.  
Subsequent to his teaching career, Prangnell authored a number of monographs and books featuring his own photographs. He was also a regular contributor to Canadian Architect from 1968 to 1990 and to the journal Spazio e Societa/Space & Society from 1980 to 2000.  
In 2015, architects and alumni Peter Ortved and John van Nostrand—former students of Prangnell's—spearheaded the effort to establish the Peter Prangnell Award in his honour. Every year, the endowed award provides travel funds to a Daniels Faculty student studying the way in which architecture, landscape architecture, urban design or some other aspect of the human-built environment shapes and/or is shaped by everyday life. (Donations to the award may be made by clicking here. For more information, contact Stacey Charles at 416-978-4340 or stacey.charles@daniels.utoronto.ca.) 
On March 14, a celebration of Prangnell's life will be hosted by his friends and family at 5:30 p.m. in the Terrace Room at the Gardiner Museum in Toronto. Prangnell is survived by his life partner, architect and alumnus Tony Belcher. 
Banner image courtesy of the University of Toronto Archives