16.02.21 - The Daniels Faculty appoints its inaugural First Peoples Leadership Advisor to the Dean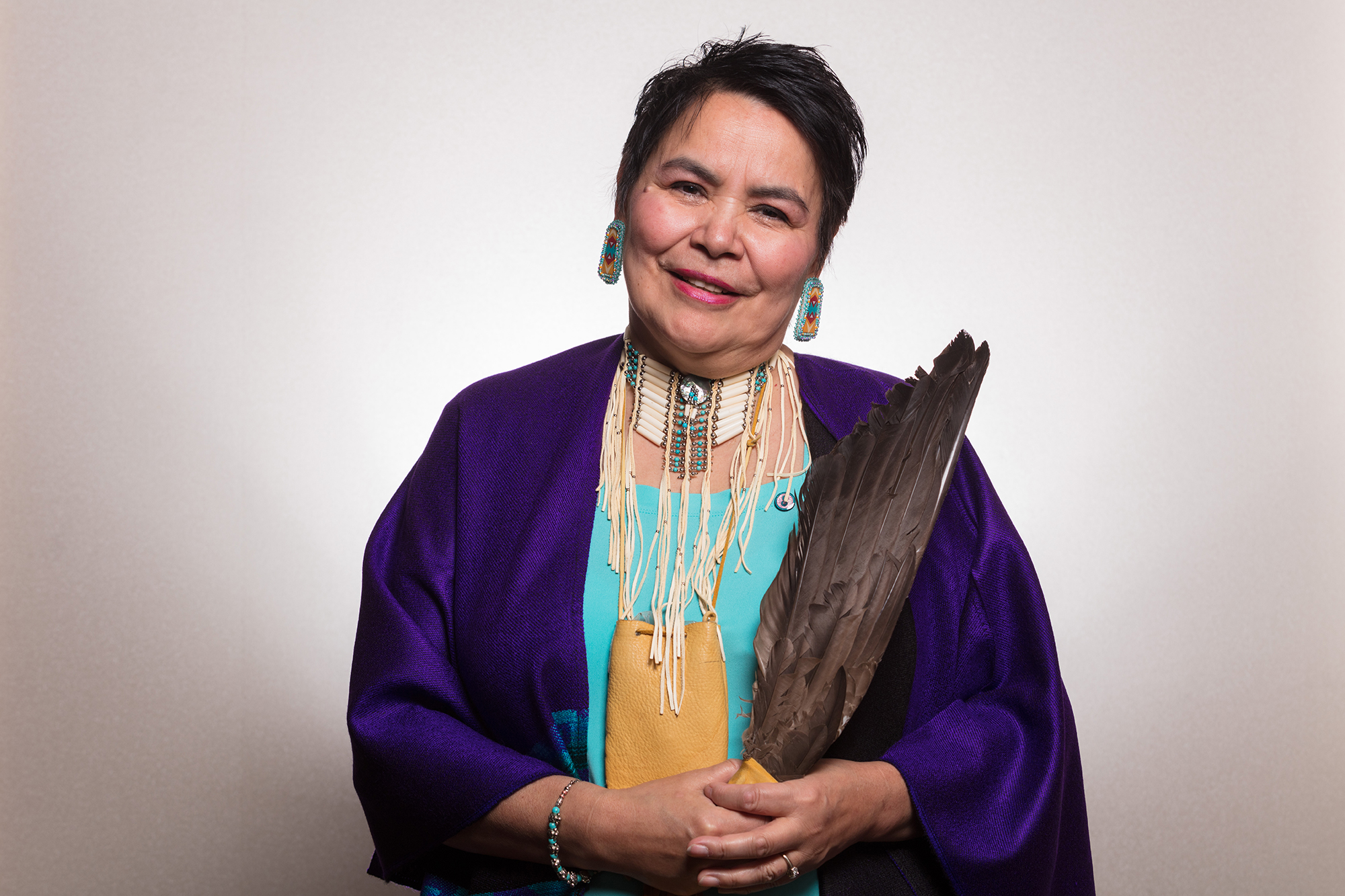 Elder Whabagoon.
The Daniels Faculty is pleased to announce that it has appointed Elder Whabagoon, an Ojibway elder, as the inaugural First Peoples Leadership Advisor to the Dean. Whabagoon will work with interim dean Robert Wright — and his successor, Dean Juan Du — to evaluate the Faculty's curriculum and programs through an Indigenous lens.
"First Nations peoples have always been the stewards of Canada's lands," says interim dean Robert Wright. "As a Faculty, we have much to learn from the First Peoples. We need to acknowledge and honour the history, protocols, and knowledge systems of First Nations, Inuit, and Métis peoples. Our programs in architecture, landscape architecture, urban design, visual studies, and forestry have the responsibility to respond to the Truth and Reconciliation Calls to Action. I'm honoured that Elder Whabagoon has agreed to guide us through that process. This new appointment is an important step in walking this path."
Born in Sioux Lookout, Ontario, Whabagoon is a member of the Lac Seul First Nation and she sits with the Loon Clan. Her mother was a residential school survivor, and her grandmother was a medicine woman with Sapay and Petawayway lineage. Whabagoon is a Sixties Scoop survivor. She is a Keeper of Sacred Pipes, a speaker, artist, active community member, land defender, and water protector.
Whabagoon intends to advocate for more Indigenous content within the Daniels Faculty curriculum, advise on respectful engagement with Indigenous people and communities, consider ways to introduce Indigenous languages, imagine the visual presence of Indigenous cultures in the Daniels Building, support a greater awareness and sensitivity towards Indigenous students, and clear the path for the next generation.
Since 2018, Whabagoon has been a co-leader of Nikibii Dawadinna Giigwag, an Access Program for Indigenous youth at the University of Toronto. Nikibii Dawadinna Giigwag is a culturally grounded, land-based mentorship program and pathway to post-secondary education that responds to Call 26 of U of T's Truth and Reconciliation Report. "Our youth need to connect with the teachings of the land," says Elder Whabagoon. "The program strengthens their cultural identity, gives a platform for their voice on environmental issues, and guides them to envision their role as future caretakers of Mother Earth." In her advisory role, Whabagoon will continue to support the program.
Whabagoon was honored at the High Table at Massey College for her community leadership role. She was invited to present on Nikibii Dawadinna Giigwag at the Canadian Society of Landscape Architects 2019 Annual Congress, which was dedicated to Reconciliation. That same year, Whabagoon took Nikibii Dawadinna Giigwag home to participants in the Elder and Youth Conference in Lac Seul. She was also a part of U of T Engineering's Centre for Global Engineering (CGEN) delegation that presented to 15 northern communities at the at the Sioux Lookout Innovation Station Conference.
Whabagoon is active in the Toronto Indigenous community. She is involved with many Indigenous organizations across Toronto, including the Native Canadian Centre Toronto, Native Earth Performing Arts, and the Centre for Indigenous Theatre. She loves the arts, and is a peer assessor on the Indigenous Arts Grants Panel with the Toronto Arts Council and an advisory member of the StART Partnership Program, a City of Toronto program that funds large-scale street and graffiti art projects.
"I am grateful and feel honoured to accept this position and look forward to building new relations with faculty, students, and staff at Daniels and the University of Toronto," Whabagoon says. She looks forward to guiding the Reconciliation path together in a good way.