11.01.22 - Common Accounts' "Parade of all the Feels" commissioned for MOCA's Greater Toronto Art 2021 triennial survey
Miles Gertler (Assistant Professor, Teaching Stream) and his design practice Common Accounts recently presented Parade of All the Feels at Greater Toronto Art 2021, the Museum of Contemporary Art's (MOCA) inaugural triennial exhibition.
Common Accounts created a scale architectural model of a parade float installed on the ground floor of MOCA, shown next to pieces by Ghazaleh Avarzamani, Tom Chung, Walter Scott and Julia Dault. The triennial spans all three of the museum's floors.
"Parade of All the Feels is an architectural expression of the concern for the contemporary phenomenon of feelings-as-facts and 'emotional geo-spoofing'," Gertler explains. "It considers the niche ecosystems that form a society of radically independent pluralities and positions ceremonies like parades as pragmatic tools for city-building."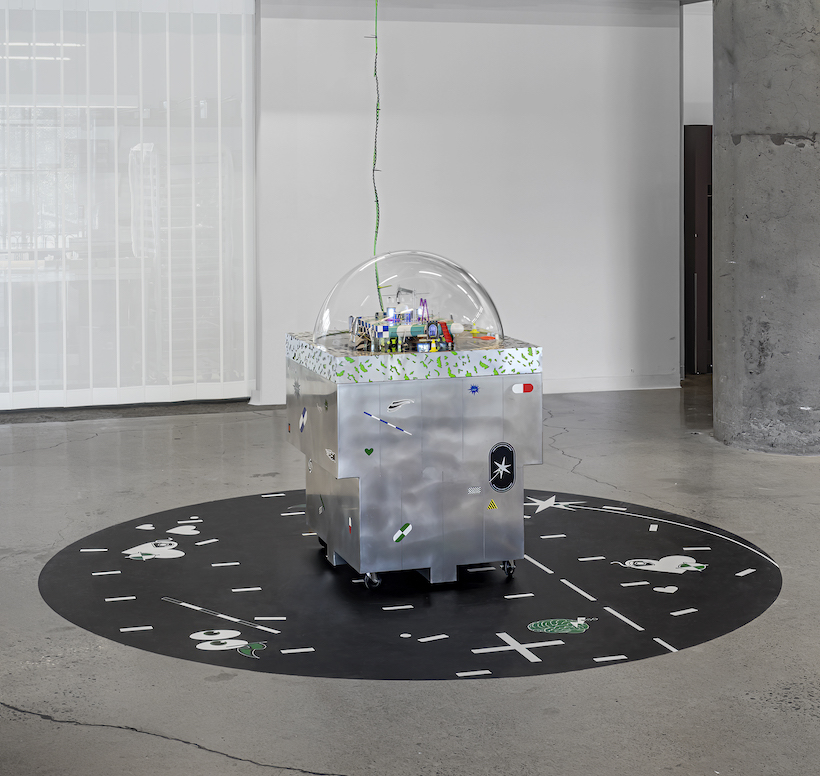 Photo by Tori Hadkenscheid.
Encased in an acrylic dome equipped with miniature video screens and lights, Parade of All the Feels is drawn from of a more extensive series of floats recently developed by Common Accounts, including a Parade of Healthy Oceans, a Parade of Social Anxiety, a Parade of Cancelled Personalities, and a Parade of Uncomfortable Memes, which will be released in the forthcoming issue of Perspecta (The Yale Architectural Journal).
"This piece builds on our ambition to offer a glimpse both five seconds into the future and into the rear-view mirror of the immediate past," Gertler says. "It is a meditation on the current moment – on the prioritization, valuation, and organization of emotional information as a political tool and as cultural medium."
The piece is interactive, with two digital filters that project animated events around the installation, developed in collaboration with Mingus New.
An animated, digital version of some of the parts of the Parade, along with other digital artworks produced by other participants in the show, can be found in MOCA's GTA360: a virtual environment developed by Daniels Sessional Lecturer, Andy Bako and Master of Architecture graduate student Niko Dellic. Visitors there can interact with each other in real-time, engage in conversations around the hosted works, and the role of digital tools within contemporary art and design practices.
Learn more about Common Accounts.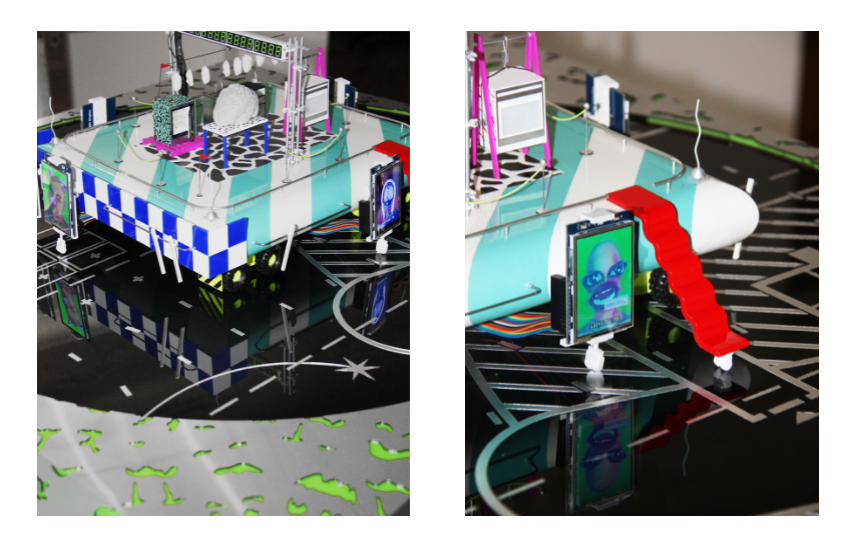 Photos by Common Accounts.