20.01.21 - University of Hong Kong professor Juan Du appointed as the Daniels Faculty's next dean
The Daniels Faculty is pleased to announce that Juan Du will be joining the John H. Daniels Faculty of Architecture, Landscape, and Design as its new dean, effective July 1, 2021, for a five-year term. She will join the Daniels Faculty at the rank of full professor.
Professor Du is an internationally recognized architectural scholar whose creative practice, teaching, and research explore urban theories and architectural designs to address the social and environmental impacts of rapid urbanization. She brings to Daniels over 15 years of experience at the University of Hong Kong's Faculty of Architecture, where she has served in various leadership and academic roles.
"The appointment is a great honour, and I am energized by the University of Toronto's direction to be not only an institution for intellectual pursuit but also one of societal pursuit," said Du. "With architecture, landscape architecture, urban design, forestry, and visual studies programs under one roof, here is an opportunity for us to combine the studies of the natural environment with the built environment – and view the city as one environment."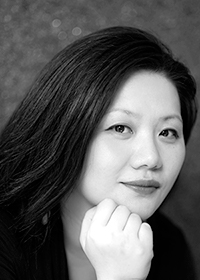 Juan Du.
Du will succeed interim dean Robert Wright, who assumed leadership of the Daniels Faculty on July 1, 2020. Wright has been instrumental in leading the Faculty's response to the COVID-19 pandemic, and has worked to improve the Faculty's social equity practices, both by diversifying the curriculum and by creating a new, permanent staff position for a senior diversity officer.
"It has been an honour to be able to work with the Daniels Faculty and the university during this extraordinarily challenging time in history," interim dean Wright says. "I'm glad to know that we have been able to hire a dean of Du's caliber and welcome her to the Faculty. Du's socially conscious outlook, and her demonstrated skill at research and administration, make her the ideal person to lead our school into the future."
In a memo issued today announcing the new appointment, Cheryl Regehr, the University of Toronto's vice president and provost, praised Du for her extensive academic resume. "Professor Du's breadth of professional and academic experience, passion for interdisciplinary design philosophies, and dedication to student success in all aspects of her work will be key to the Daniels Faculty in the years ahead," Regehr wrote.
During Du's tenure at the University of Hong Kong, she has led curriculum development at both the graduate and undergraduate levels, helped reform the master's thesis program, and led international collaborations. She is also the founder of the university's Urban Ecologies Design Lab, a research centre that draws upon scholarship in the social sciences, arts, and humanities to explore socially and environmentally responsible urban design strategies.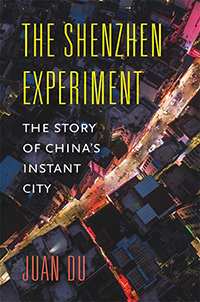 The Shenzhen Experiment.
Du is the founding director of IDU_architecture, an award-winning design and research practice that focuses on responsible urban planning and design. She is also the author of many journal articles for leading architecture and design publications, including e-flux, Domus, and The Architectural Review. Last year, she published a monograph, The Shenzhen Experiment (Harvard University Press), which challenges established misconceptions of top-down planning as the key to the Chinese city's success, and provides humanistic narratives that convey the importance of history, ecology, politics, culture, and people.
In 2005, Du worked with Shenzen's city government on the inaugural Shenzhen Hong Kong Biennale of Architecture and Urbanism — an event to which she continued to make regular contributions in subsequent years. In 2010, she was the curator of Quotidian Architectures, Hong Kong's contribution to the Venice Architecture Biennale, which explored the relationship between collaborative design and socially and environmentally responsible architecture.
Du's research focus is the relationship between urban planning and informal development within rapid urbanization, as well as impacts on marginalized communities. She also engages in architectural practice and activism in collaboration with various NGOs, social organizations, and governmental agencies, to work with resident communities and improve their living conditions in informal settlements. She currently is collaborating with Habitat for Humanity on "Housing in Place," a social impact project to supply residents living in cramped or substandard conditions with new and better housing and provide them with improved community resources and supports.
Du earned her undergraduate degree at the University of Florida, her Master of Architecture at Princeton University, and her PhD from ETH Zurich. She received a Fulbright Scholarship for her work on the transformations of contemporary Chinese cities. She has previously taught at the Massachusetts Institute of Technology and Peking University.