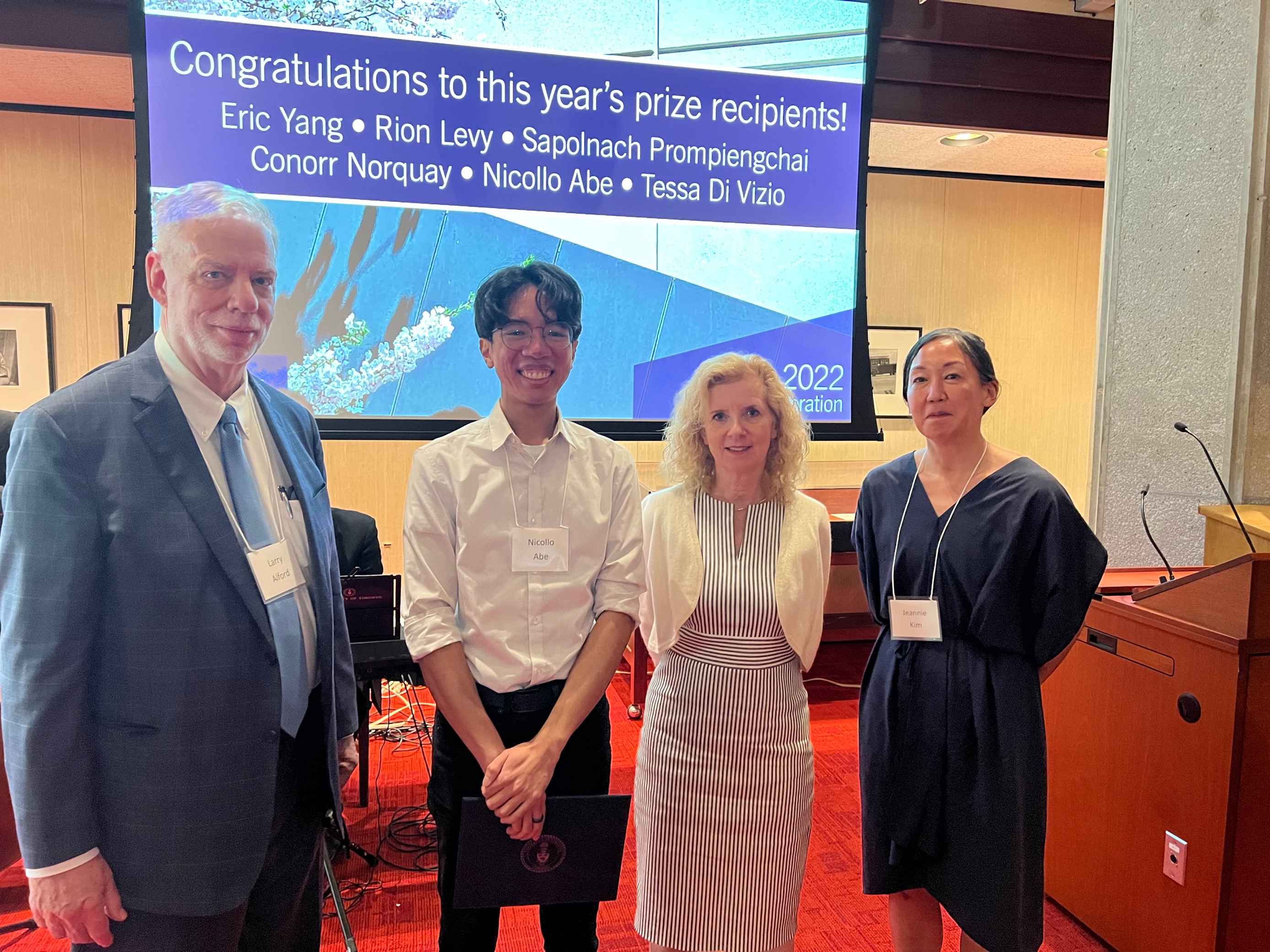 05.07.22 - Daniels Faculty architecture student awarded undergraduate research prize by U of T Libraries
Nicollo Abe, a fourth-year architecture student, has been recognized by the University of Toronto Libraries for his innovative research project on mobility and architecture, called "Architecture on Modern European Banknotes: In Search of Stability through Abstract Circulation." 
Each year, U of T Libraries recognizes undergraduate students from various faculties with the Patricia and Peter Shannon Wilson Undergraduate Research Prize. This prize provides students writing a research essay or assignment with an opportunity to reflect on their information-seeking experience while showcasing their research skills beyond the classroom. Abe's effective and innovative use of various university libraries' information sources led to his recognition.  
Completed as part of the ARC451H: Mobility and Architecture course at the Daniels Faculty, Abe's essay explores the cultural impact of currency imagery on architecture by focusing on the Euro banknotes of 1996. He considers how architecture performs as a vehicle of symbolic power and is utilized as a cultural technique that shapes national identities while maintaining global imaginaries. Figures and photographs guide readers as they go through 12 pages of content, concluding with a question concerning architecture's role in the digital age. 
 
"What I learned throughout this information-seeking process," Abe says, "was the value of images and photos [in both] the Eberhard Zeidler Library and U of T Libraries' online database. Whether my primary or secondary sources were printed or digital, there were many times when I relied upon the images that are embedded in them. Perhaps this was due to the nature and scope of the research, but I found that photographs and illustrations are essential components in knowledge-making and research."  
Abe's sponsoring faculty member was Daniels Faculty Sessional Lecturer Ipek Mehmetoğlu, who worked closely with him throughout his research process. Abe was able to critically reflect, says Mehmetoğlu, "on the contribution of his sources to the development of his topic on European banknotes and architectural abstraction and mobility. His research proves his curiosity for innovation, self-reliability and good understanding and effective use of secondary and primary sources."
As an undergraduate student, Abe was able to use the knowledge he acquired in his architecture program to contribute to an international discussion on imagery and architecture. His research can now be found on TSpace, U of T's research repository, here.  
With files from a U of T News story by Larysa Woloszansky
Banner image: Daniels Faculty architecture student Nicollo Abe, winner of a 2022 Patricia and Peter Shannon Wilson Undergraduate Research Prize, is pictured second from left. The prize is given out by U of T Libraries annually to undergraduate essay writers who demonstrate superlative research skills.