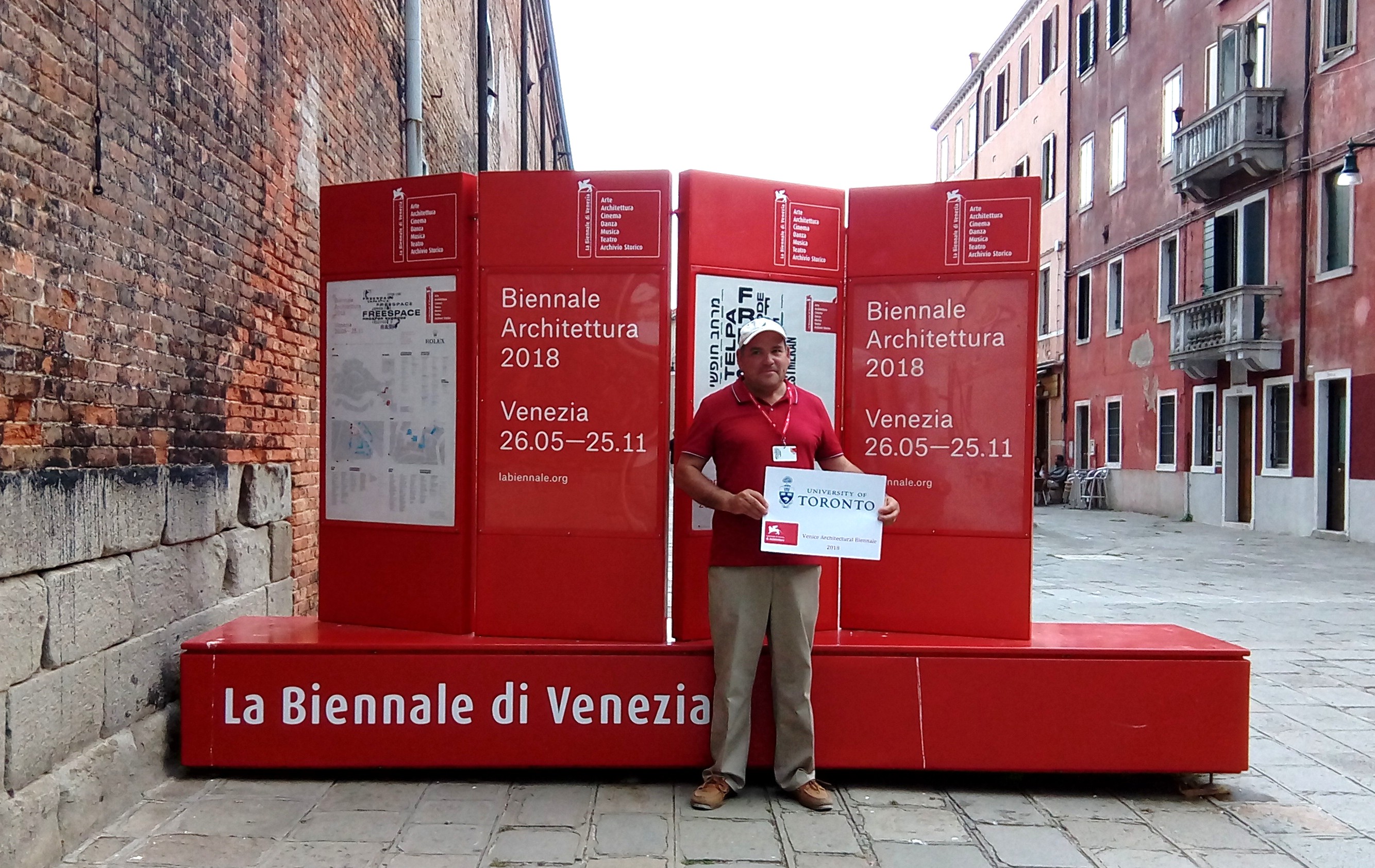 05.06.18 - Indigenous architecture students participate in 'Unceded: Voices of the Land,' Canada's exhibit at the 2018 Venice Biennale
Unceded: Voices of the Land — Canada's exhibition at the 2018 Venice Architecture Biennale — is the country's first Indigenous-led entry in architecture's most prestigious international festival. Presented by acclaimed architect Douglas Cardinal, with co-curators Gerald McMaster and David Fortin, the exhibition presents the work of 18 Indigenous architects from across Turtle Island (Canada and the United States).
In addition to highlighting and celebrating the contributions of Indigenous designers in the field, the exhibition underlines the important role of Indigenous architects in shaping the country's future.
"I firmly believe that the Indigenous worldview, which has always sought this balance between nature, culture and technology, is the path that humanity must rediscover and adopt for our future," said Cardinal in the Canada Council for the Arts' media release. "The teachings of the Elders are not the teachings of the past. They are the teachings of the future."
As Murray Whyte reports in the Toronto Star, "the Royal Architectural Institute of Canada lists only 12 members who identify as Indigenous," but that could change, writes fellow Star columnist Shawn Micallef, "if educators and funding entities worked to attract youth to the profession using all the resources available and let them know they won't be alone."
Perhaps with the future in mind, Unceded curators enlisted James Bird, who will be starting his Master of Architecture degree at the Daniels Faculty this fall, to help coordinate a group of Indigenous architecture students from across Canada, including Daniels Student Katari Lucier-Laboucan. The university students will act as cultural ambassadors, offering tours, providing translations, and answering visitor questions at the exhibition over the course of its run.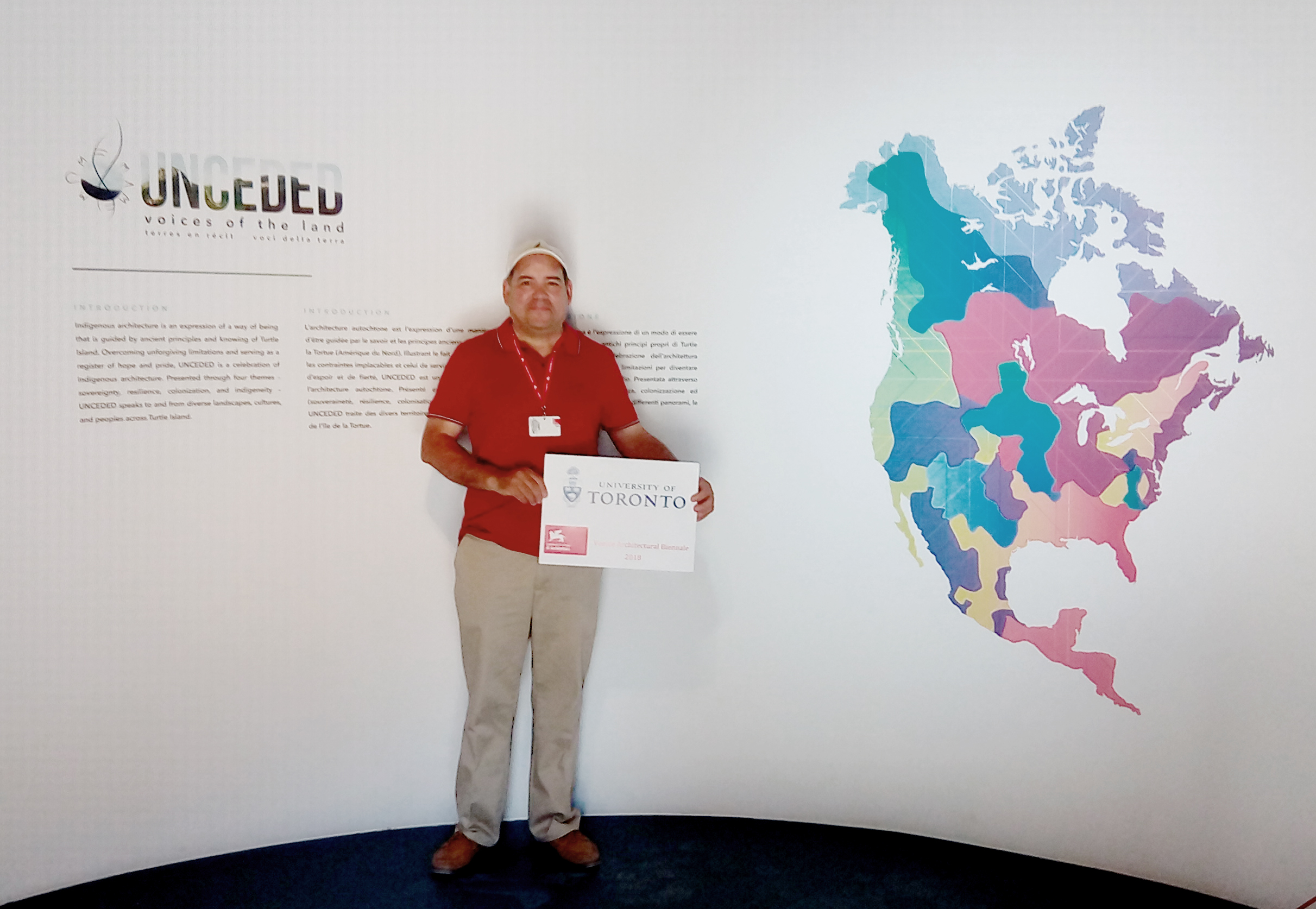 A knowledge keeper from the Nehiyawak nation and Dene Nation, Bird, who recently completed his Bachelor of Arts in Indigenous Studies and Renaissance Studies at U of T, decided to pursue his undergraduate degree followed by a master's in architecture after nearly 30 years as a carpenter, journeyman, and cabinet maker. He is also a member of the RAIC's Indigenous task force, launched in June 2016 to seek "ways to foster and promote Indigenous design in Canada."
For more information on the Canadian exhibition at the 2018 Venice Architecture Biennale, visit www.unceded.ca, and read Elizabeth Dowdeswell's article "Celebrating Indigenous people through their architectural vision," in the Toronto Star.