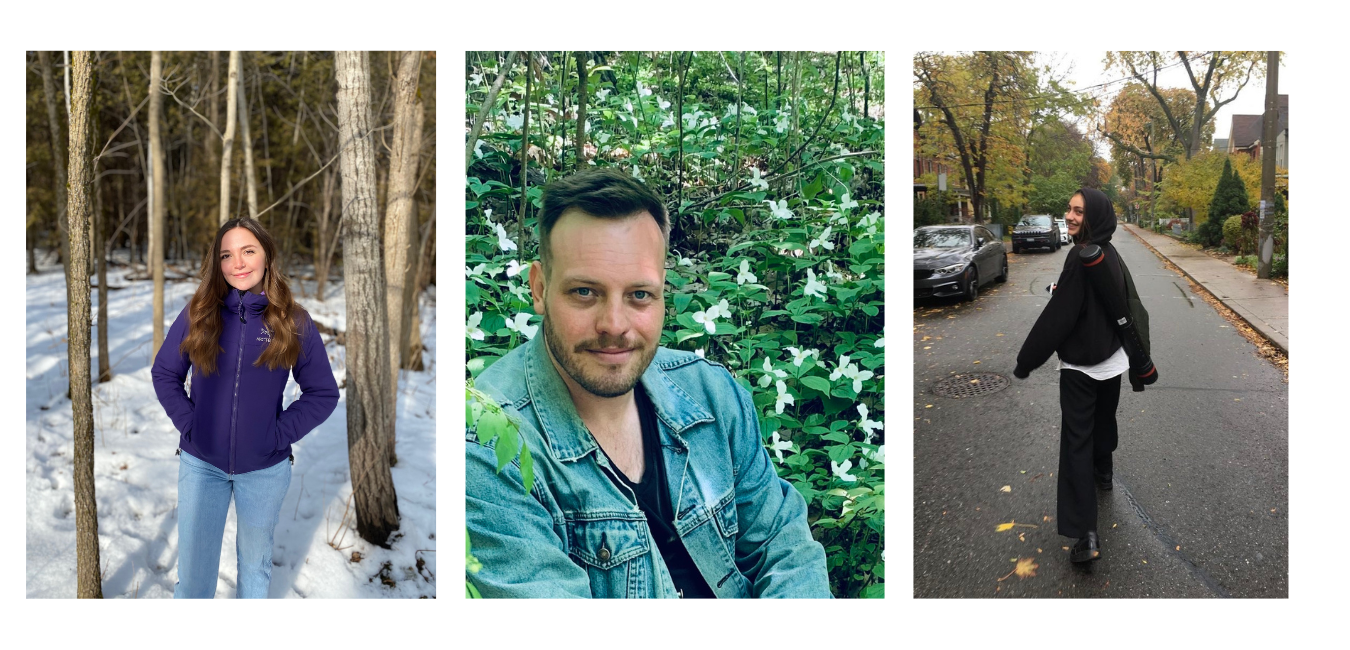 07.06.22 - The Graduates, Part 2: Three recent or soon-to-be Daniels degree recipients share their memories, ambitions, and tips for current students
They may be leaving the Daniels Faculty, but the Daniels Faculty isn't likely to ever leave them. In addition to gaining foundations in their respective disciplines, the school's most recent or near-future alums did so under some of the toughest circumstances of recent times, making their accomplishments all the more impressive. In the second instalment of a two-part series, three departing Daniels Faculty students paused on the eve of this month's Convocation ceremonies to share their experiences of the last few years, what comes next for them, and how current students can both cope and thrive in their footsteps.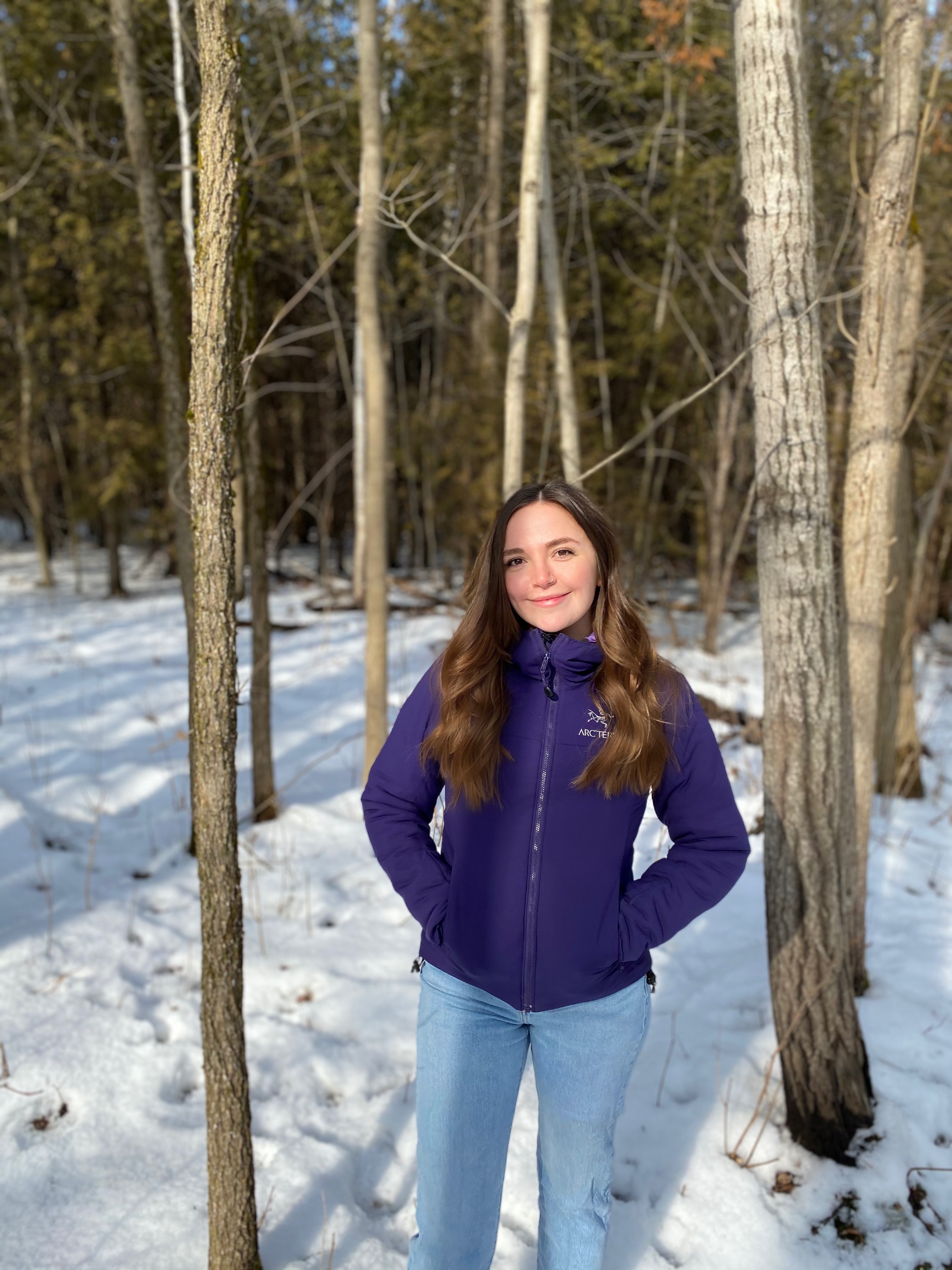 Farkas, who currently works as a Forest Ecologist for the Town of Oakville in Ontario, completed the Master of Forest Conservation program last December, and will be picking up her diploma at this month's Convocation ceremony. "Due to COVID-19, I was only able to spend my first semester and a few months of my second semester on campus. That was from September 2019 to February 2020," she recalls. "But even though things were cut short and we quickly had to transfer to a virtual experience, I was still able to create friendships and connections within my program that will continue long after graduation." 
What is your favourite memory of the Daniels Faculty? 
The MFC program came with a lot of hands-on experiences, and having to spend weeks at a time in places like Haliburton and Mattawa created an amazing environment to have meaningful experiences together. I still speak with many of my cohort on a daily basis, whether in a professional or personal capacity. I'm happy that, despite going virtual in early 2020, the foundation for making great friendships had already been set. 
Did you have a favourite project? 
A critical component of the MFC program is the capstone project that was the summation of my years' work in 2020. Undertaken in partnership with the Toronto and Region Conservation Authority (TRCA), we explored utilizing computer software to model the ecosystem services green infrastructure provides on a watershed scale, including an assessment of the inequitable distribution of green infrastructure in urban areas. 
Any tips for current students? 
My only tip for anyone, in or out of school, is to always take time for yourself. Post-secondary education can be stressful, so taking the time to set school or work aside and engage in something I genuinely loved without interruption was what saved me throughout my graduate experience.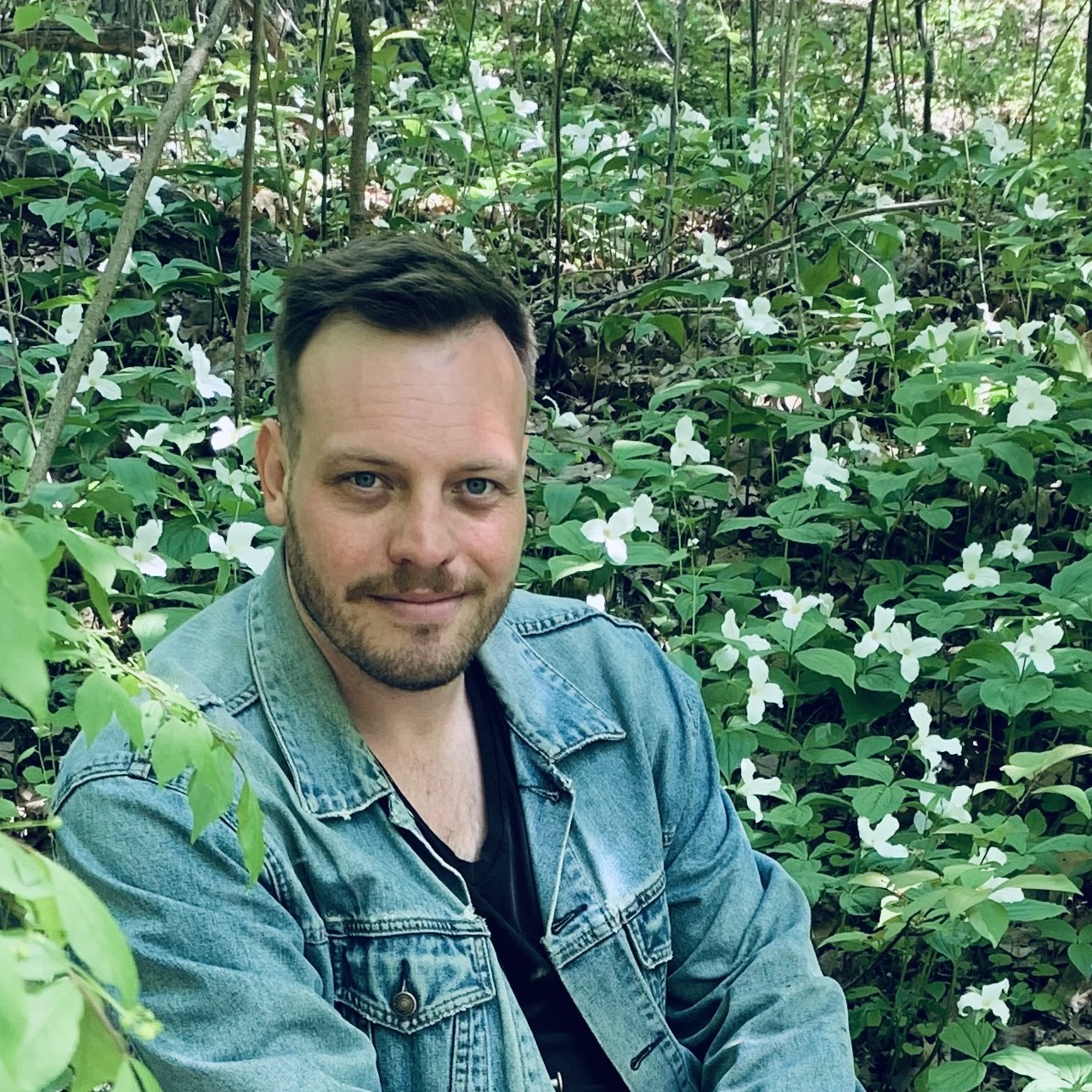 Although Herda just completed the Master of Landscape Architecture program, presenting an impressive wall-mounted thesis project — Seven Generations of Pickering Nuclear — that wrapped around most of an exhibition room, he won't be leaving the Faculty quite yet. "I am looking forward to being at Daniels all summer and into the early fall," he says, "working with [the Indigenous design program] Nikibii Dawadinna Giigwag." He also aims, he adds, to spend more time with his baby daughter Audrey, and is "extremely excited to start my professional journey" with Michael Van Valkenburgh Associates (MVVA) later in the year. 
What is your favourite memory of the Daniels Faculty? 
My favourite memory was coming full circle with the first-year Field Studies course. It was exciting and overwhelming to learn so much within a short timeframe in Year 1 back in 2019. After the successful conclusion to my thesis, it was a treat to be able to relax a bit and get outside and experience unique landscapes with the first-year students as the Field Studies TA. 
Did you have a favourite project? 
My favourite was my thesis project, Seven Generations of Pickering Nuclear. It was by far the most challenging and allowed me to embrace everything I was most passionate about, which is the transformative power of trees and plants while finding new uses for outdated infrastructure. I am also grateful that I was able to present and produce a project experienced in person after two years of Zoom life. 
Any tips for current students? 
Given your course load, and the range of topics and projects you have a chance to work on, there isn't enough time to sweat all the details. I am no stranger to having a perfectionist mindset, and although it can lead to success, it can come at a cost. Maintaining a hobby and cultivating interests outside of academics helped me find a healthier balance between work and life even if I still was putting in long hours.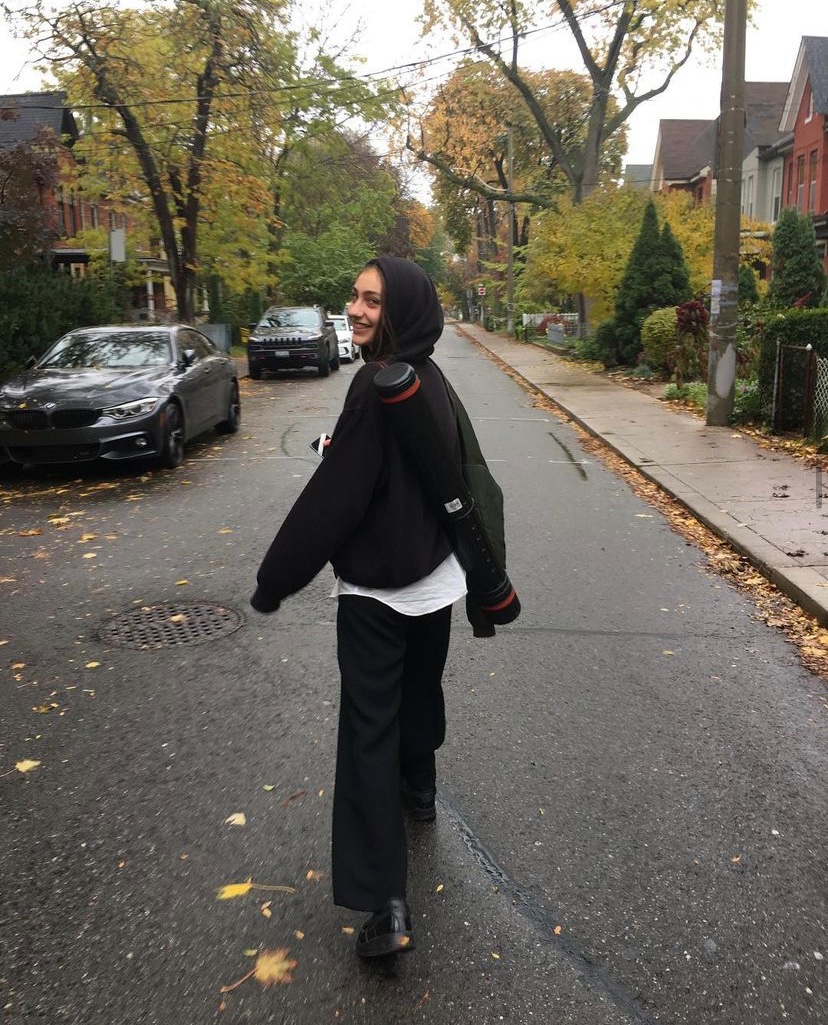 Freeman graduated last fall with an Honours B.A. in Architecture and a Specialist in the Design Stream at the Daniels Faculty. Most of her time as a Daniels student was spent remotely, which made one of her final pre-pandemic assignments at the school especially significant. 
Do you have a favourite project from your time at Daniels? 
One that comes to mind is A House for Two Inhabitants, done in Design Studio III with Petros Babasikas. Exhausted from spending hours on a screen for all my other courses, I decided in this case to do all the design work, both drawing and modelmaking, by hand. Ironically, this was during the fall 2019 semester, my last fully in-person semester before the pandemic. Little did I know how much time I would be spending in front of a screen in the near future. 
What did you gain from the experience? 
Designing by hand was an incredible learning experience for me. The process really makes you consider every single detail more carefully. Drawing a single line on a piece of paper with a pencil holds an entirely different weight than drawing one on a screen with your mouse. The position of every wall is a critical gesture that cannot just be deleted with one click, but must physically be erased. 
Any tips for current students? 
Stop designing a week before your final review. Focus on representation, test printing and your presentation. It makes all the difference. Design can continue forever, and you must know when to stop. Working on your presentation and convincing reviewers of all your hard work is critically important. It's as simple as that.