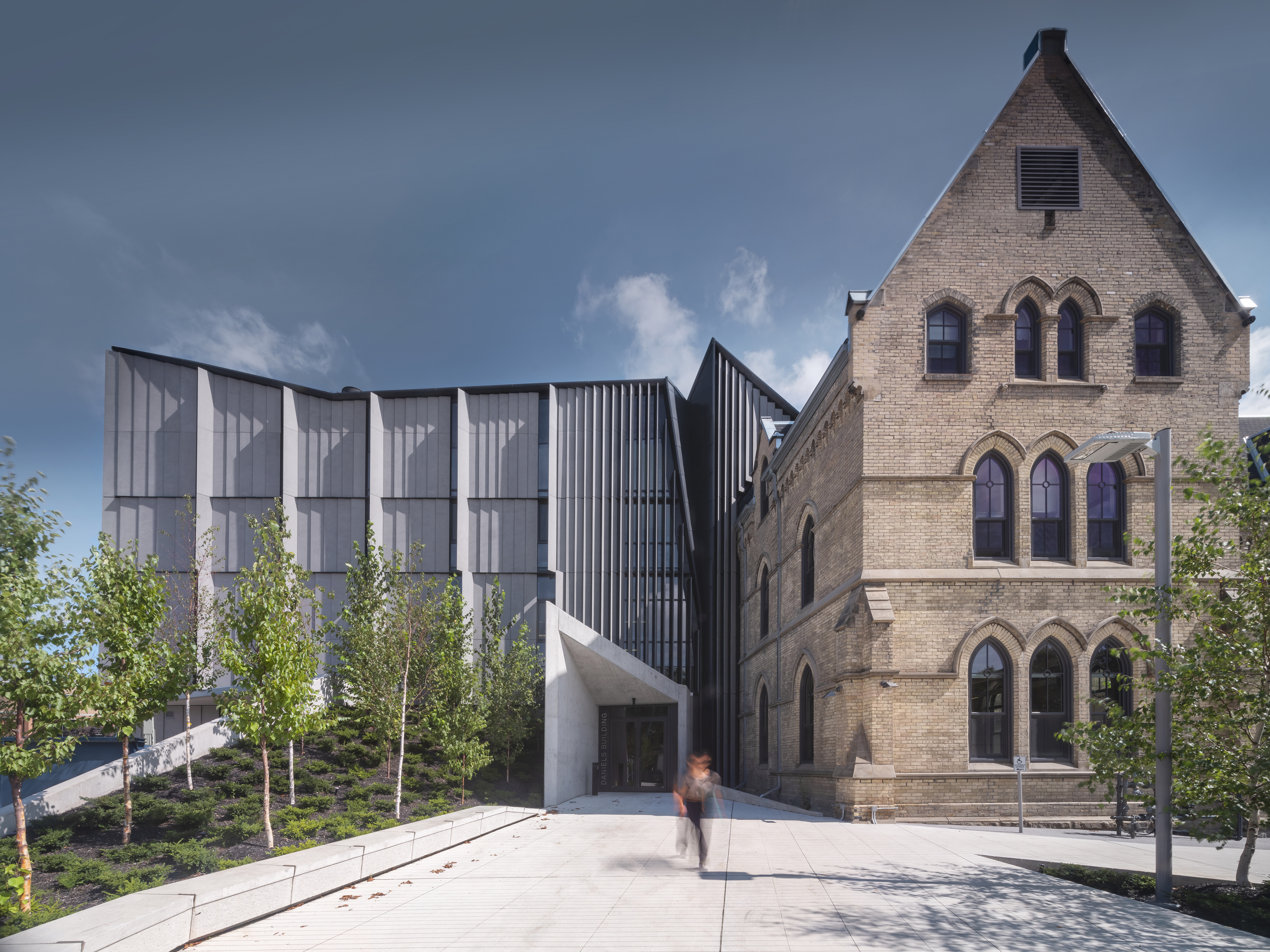 24.05.23 - Daniels Building to welcome visitors during Doors Open Toronto this weekend
The Daniels Building at 1 Spadina Crescent will be open for self-guided tours as part of the 2023 Doors Open Toronto program this weekend.
More than 140 buildings and sites are on the roster of this year's instalment of the popular annual event, which sees normally inaccessible local landmarks throw their doors open to the public.
The Daniels Building will be open to visitors from 10:00 a.m. to 5:00 p.m. on both Saturday, May 27 and Sunday, May 28. Last admittance on each day is at 4:30 p.m.
In addition to taking in the architectural splendours of the revitalized 1 Spadina hub, participants have three on-site exhibitions to check out—Recent Work by Marina Tabassum Architects in the Larry Wayne Richards Gallery, Resolutions for the Antarctic: International Stations & the Antarctic Data Space in the lower-level Architecture & Design Gallery and the annual End of Year Show highlighting student work from across the Faculty's disciplines—as well as the art installation on the north facade of the Building by Indigenous artist Que Rock. 
Admission to the Building and to all Doors Open venues is free. A dedicated brochure with map of the Daniels Building has been produced to hand out to visitors.
To view the Daniels Building's Doors Open page, click here. To see the full list of Doors Open Buildings and Sites, click here.