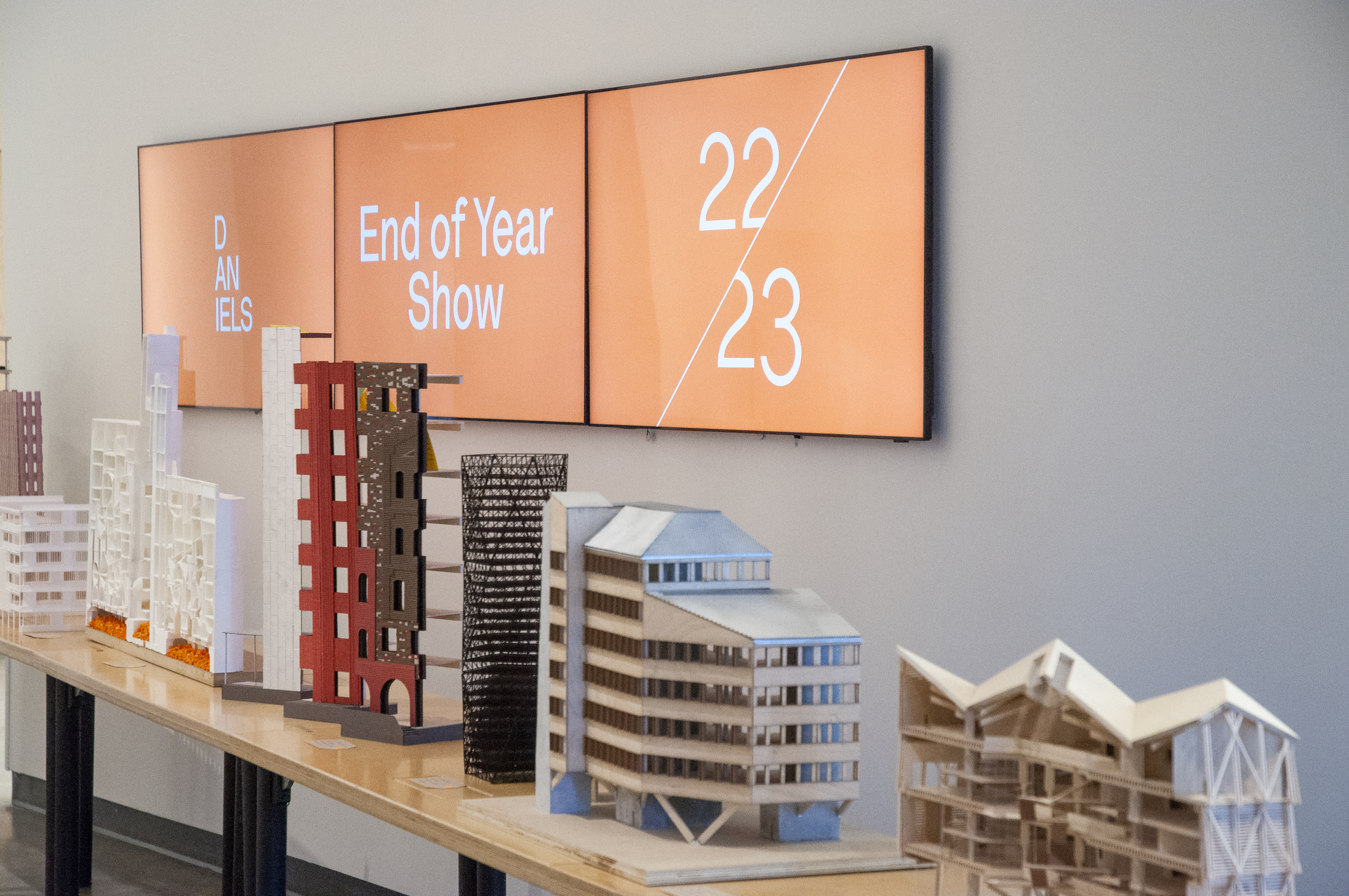 31.05.23 - 2022/2023 End of Year Show showcases student work across programs
A Daniels Faculty tradition, the 2022/2023 End of Year Show showcases a wide range of student work from architecture, landscape architecture, forestry, urban design and visual studies.  
By the end of this academic year—the first since the Faculty's full return to in-person learning—our studios, classrooms, labs, shops and galleries were flooded with objects and things. The return was met with exceptional enthusiasm, optimism and an unparalleled appetite to engage again with the culture of making. The models, artwork, plants and equipment left behind are a testament to the energy exerted in their production.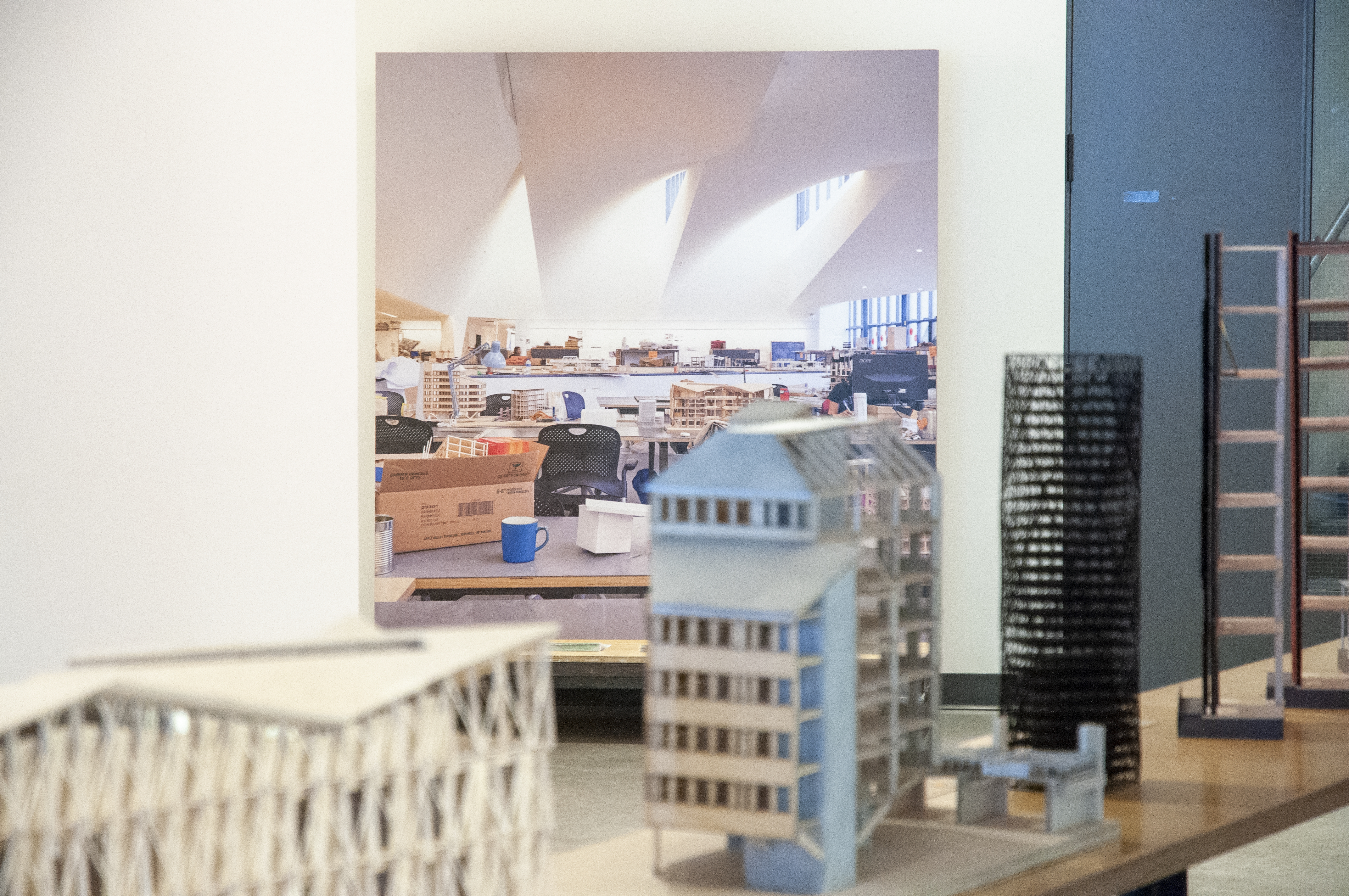 Curated by Assistant Professor Mauricio Quirós Pacheco, the 2022/2023 End of Year Show not only displays what we produce as a school, but honours this work by inviting the community to experience its scope, range and quality. It is also an effort to invite the public into our walls to directly experience the nature of the output we create and the spaces we inhabit. This year's exhibition coordination included Associate Professor Jeannie Kim, Taryn Magee, Sifei Mo and Kari Silver.  
The exhibition is on view in the Student Commons area of the Daniels Building until June 16. The building is open to the public 9:00 a.m. to 5:00 p.m. Monday to Friday, closed on weekends.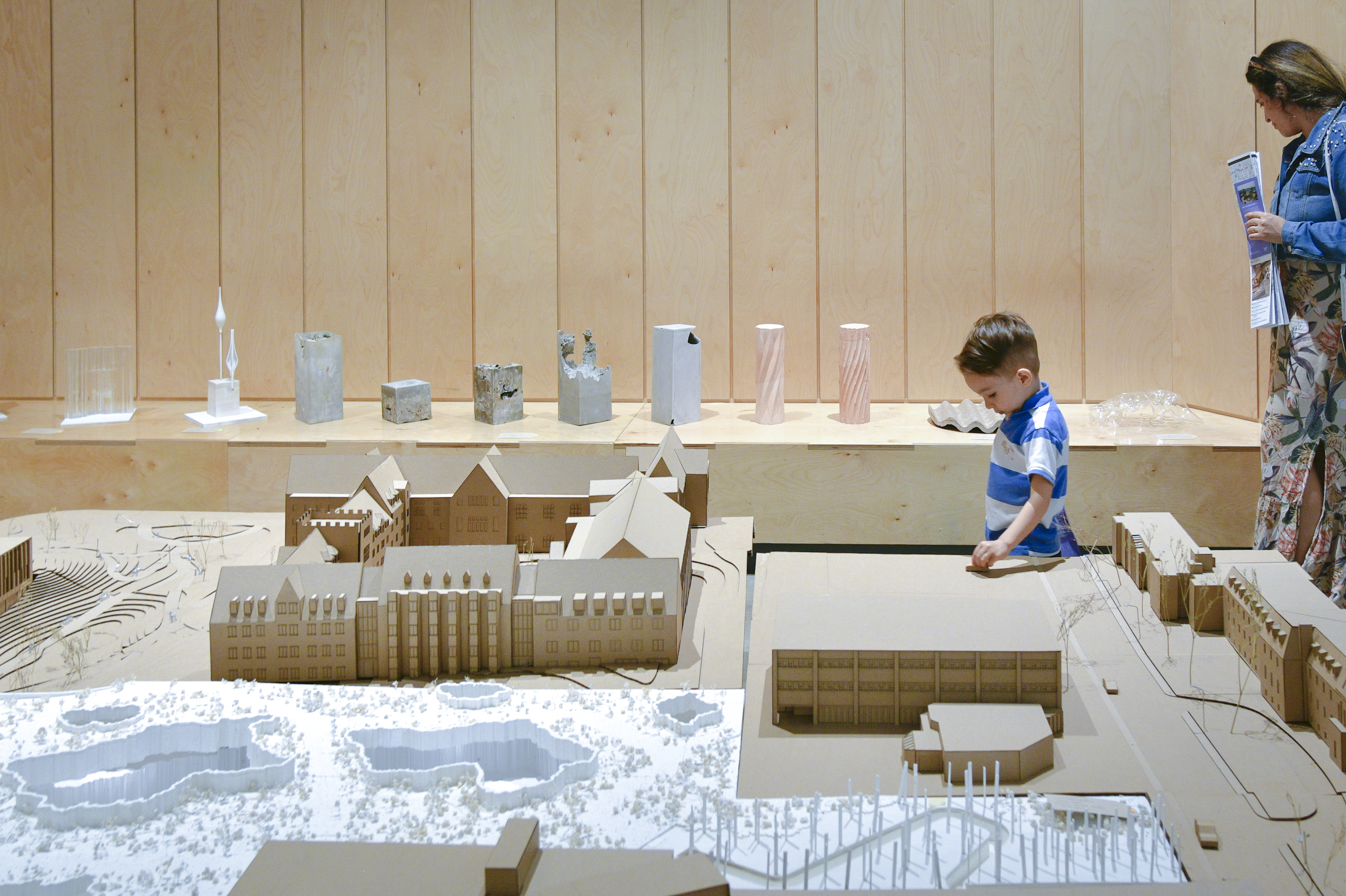 Image Credit: (1-2) Mauricio Quirós Pacheco; (3) Taryn Magee.