1. Make sure you are connected to Daniels Network. Start Outlook and continue until you can Add Account.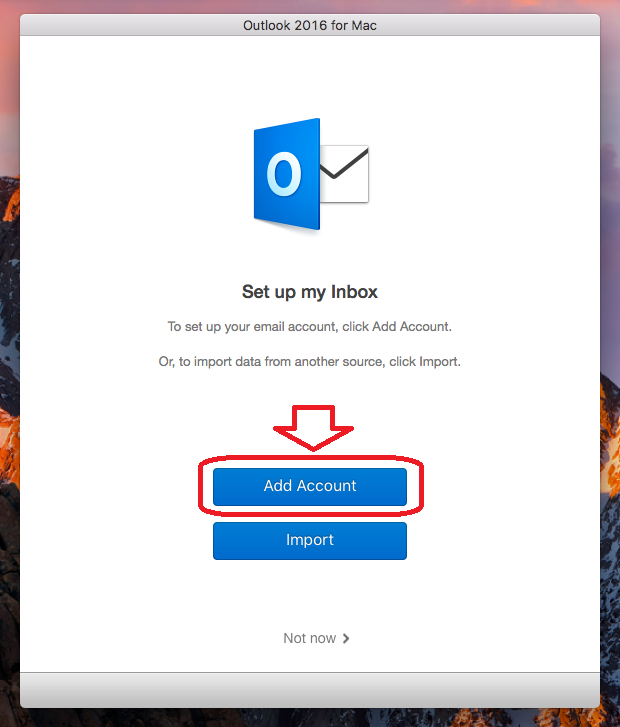 To add an account from the main window, go to Tools, then click Accounts.
Select Exchange or Office 365 from the right.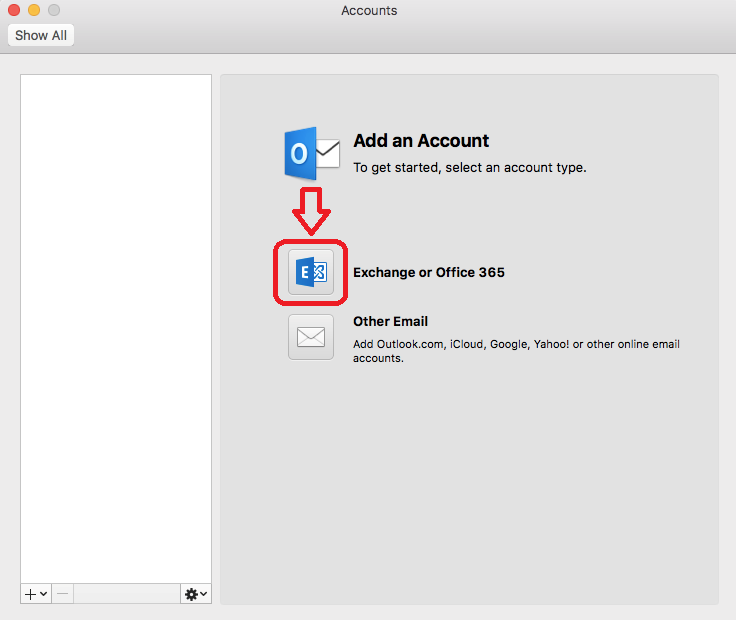 2. Fill out your Daniels email account information, then click Add Account.
E-mail address: Daniels E-mail (firstname.lastname@daniels.utoronto.ca)
Method: User Name and Password
User name: Domain + Daniels Account User name (ALD\xxxxx)
Password: Daniels Account Password