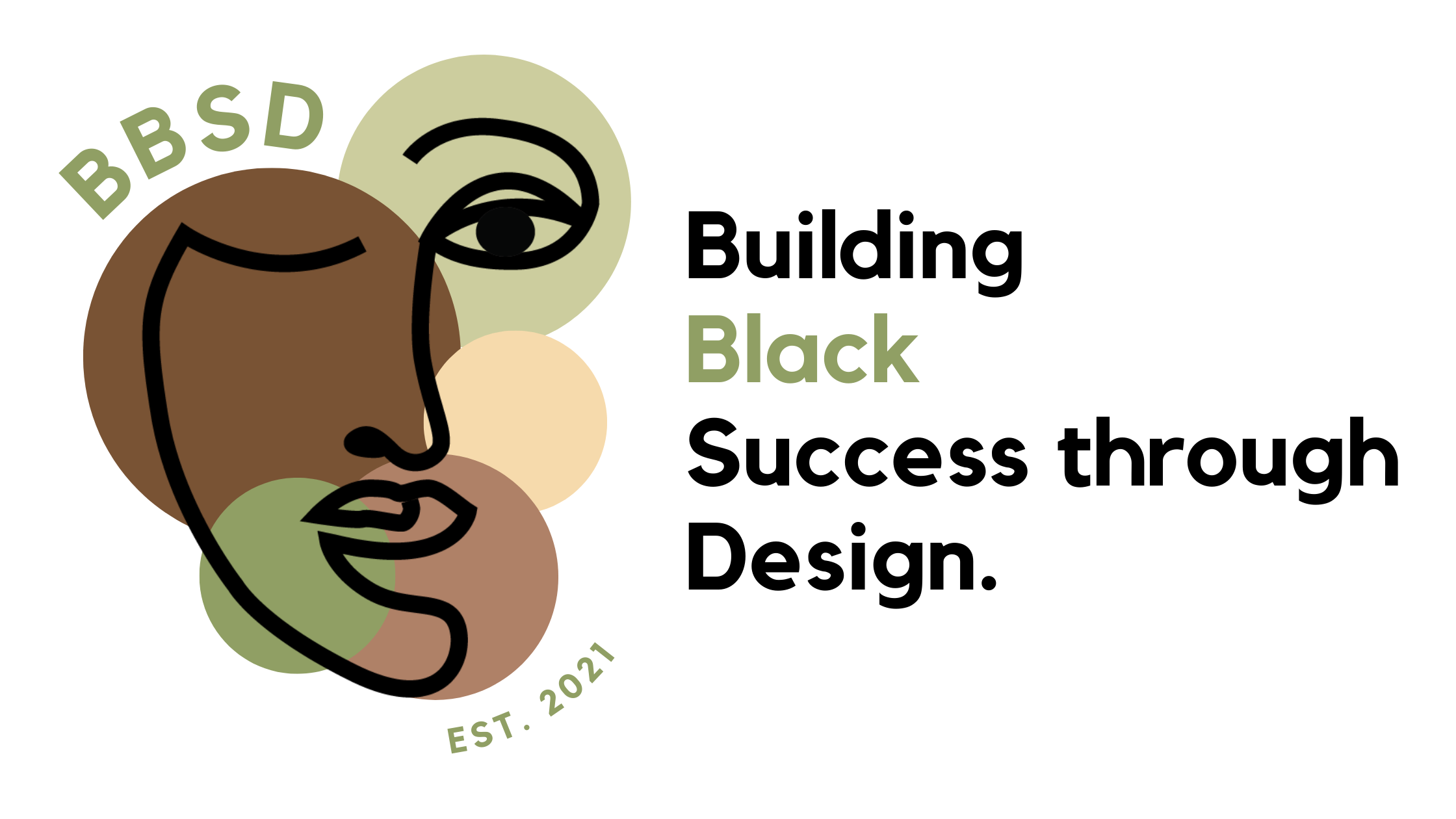 Building Black Success Through Design 2024
Building Black Success Through Design (BBSD) is a FREE 12-week mentorship access program for Black high school students who are interested in architecture, art, and design. Offered by the Daniels Faculty, this program aims to inspire Black students to pursue excellence and innovation within design industries and academia, enhancing diversity within the field and therefore building Black success through design. Additionally, the work produced by the high school student mentees during the program will be of a calibre suitable to include in their portfolios for consideration in application to post-secondary architecture and design programs. BBSD opens pathways to post-secondary education in the architecture and design fields, including the Daniels Faculty's undergraduate programs in architectural studies and visual studies.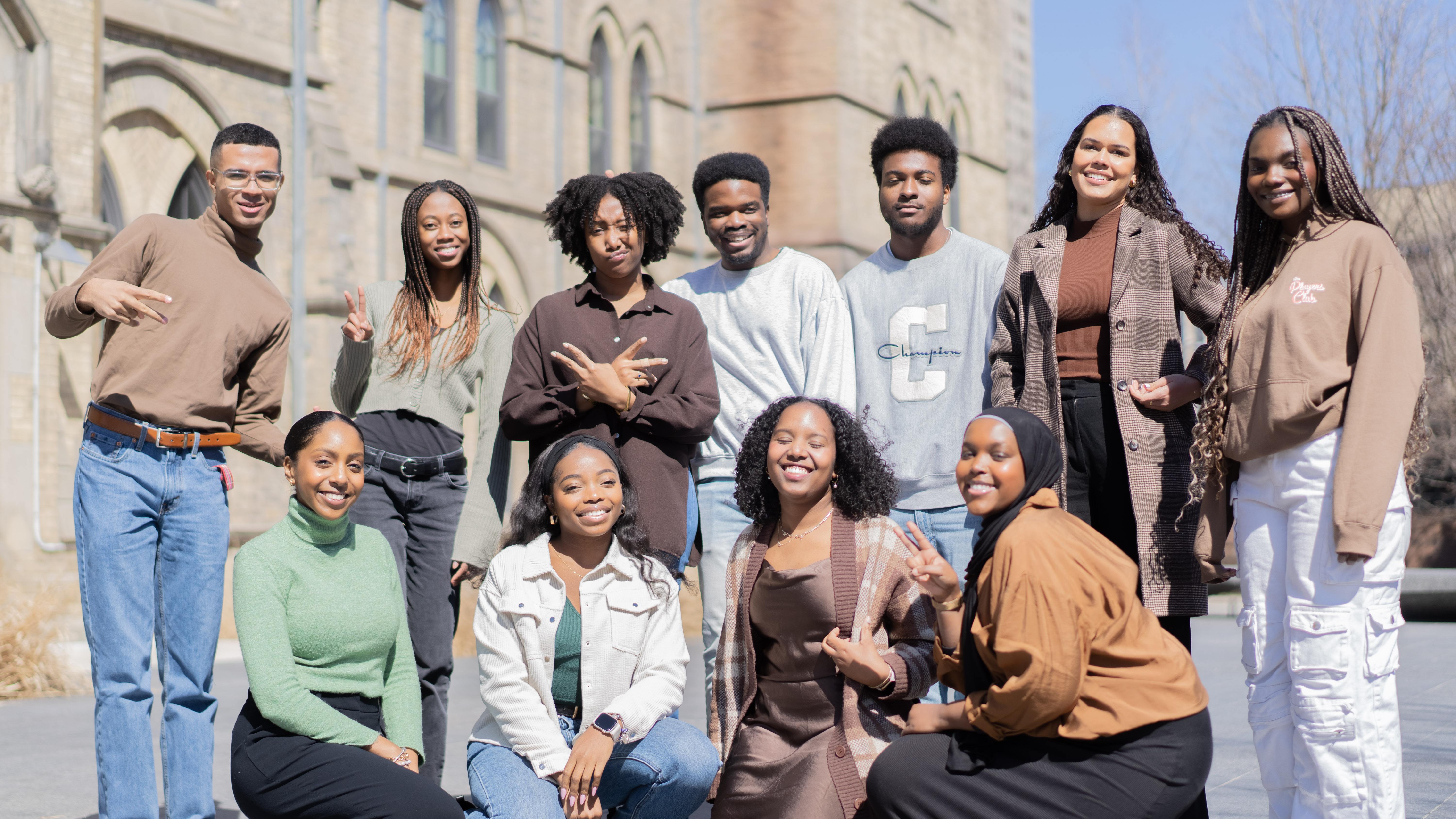 Supported by a 2021 Access Programs University Fund (APUF) seed grant, a 10-week BBSD pilot program was launched for Black high school students interested in the architecture and design fields. The program was developed through the initiative of a student group, Black Students in Design (enrolled in the Daniels Faculty) with infrastructure and logistical support from the Daniels Faculty broadly. The initial cohort of six students from across Canada ran from January through April 2022. 
Based on the success of the pilot program and an additional APUF grant in 2022, BBSD was expanded in 2022-2023 to a double cohort 12-week program: with a separate in-person and an online program. The program ran from January to April 2023 and hosted an expanded cohort of 16 students. 
The Importance of BBSD
The program enables Black students who may not have had Black identity mentorship in their own studies, the ability to share their insights with Black youth and in this process, develop their mentoring and training skills. The program structure and its centring of Black identity facilitates the building of confidence, and practical skills development amongst a community that has been historically underrepresented in the design professions. 
BBSD is a culturally responsive mentorship program geared toward Black high school students aged 14-18 years old. The program structure offers Black youth the opportunity to be mentored by Black university students in design – akin to peer-mentorship. The BBSD university mentors share their fresh knowledge and experiences in design programs with mentees who are preparing to pursue post-secondary education in design. This structure also creates an opportunity for Black university students to develop their leadership skills through guiding the younger generation, while also gaining essential work experience. 
Blackness in architecture and design has been historically underrepresented in academia and practice. BBSD aims to spread awareness and provide opportunities that will produce a new generation of diverse professionals in this discipline. Through community engagement the BBSD program shines a light on the incredible efforts of Black architects and designers who are working to ensure that the Black identity is reflected in the physical landscape of their communities.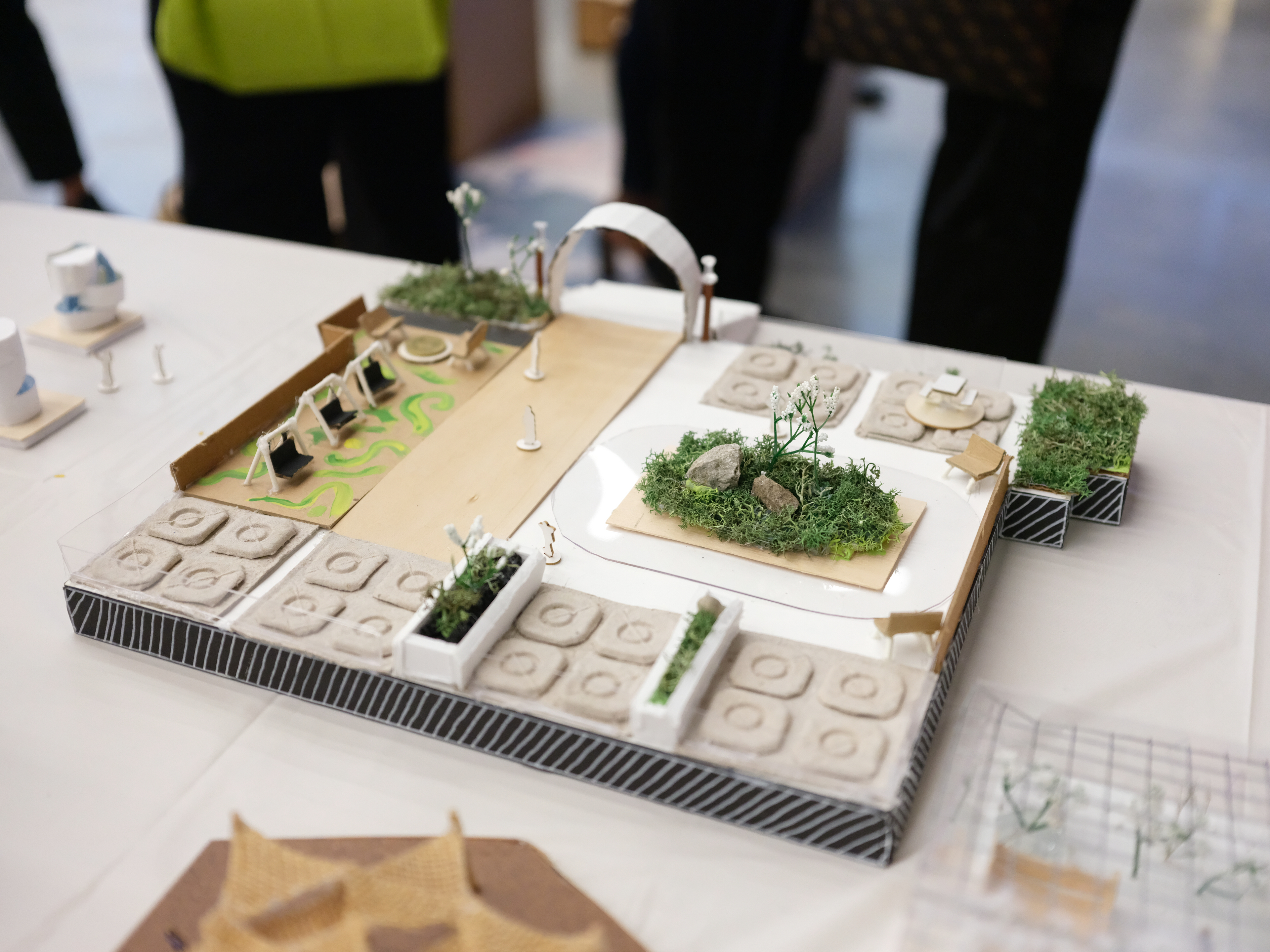 Throughout the BBSD program, mentees will address the concept of design for belonging within their projects centered on a site within the General Toronto Area. The sense of belonging is an indicator of substantive inclusion for Black students within the design industry, making it a suitable theme for the design project. 
In January of 2024 the BBSD program will offer a dynamic platform for passionate Black high school students to explore their creativity, celebrate their cultural heritage, and engage in thought-provoking conversations through art and architecture. Guided by accomplished Black artists, designers and mentors, participants will hone their skills across various mediums and software, while also delving into topics that resonate with their experiences and identity. 
At the end of the program mentees will take away practical technical design skills, they will learn to research and use community feedback to inform their design, and they will learn how to confidently present their ideas to their peers and mentors.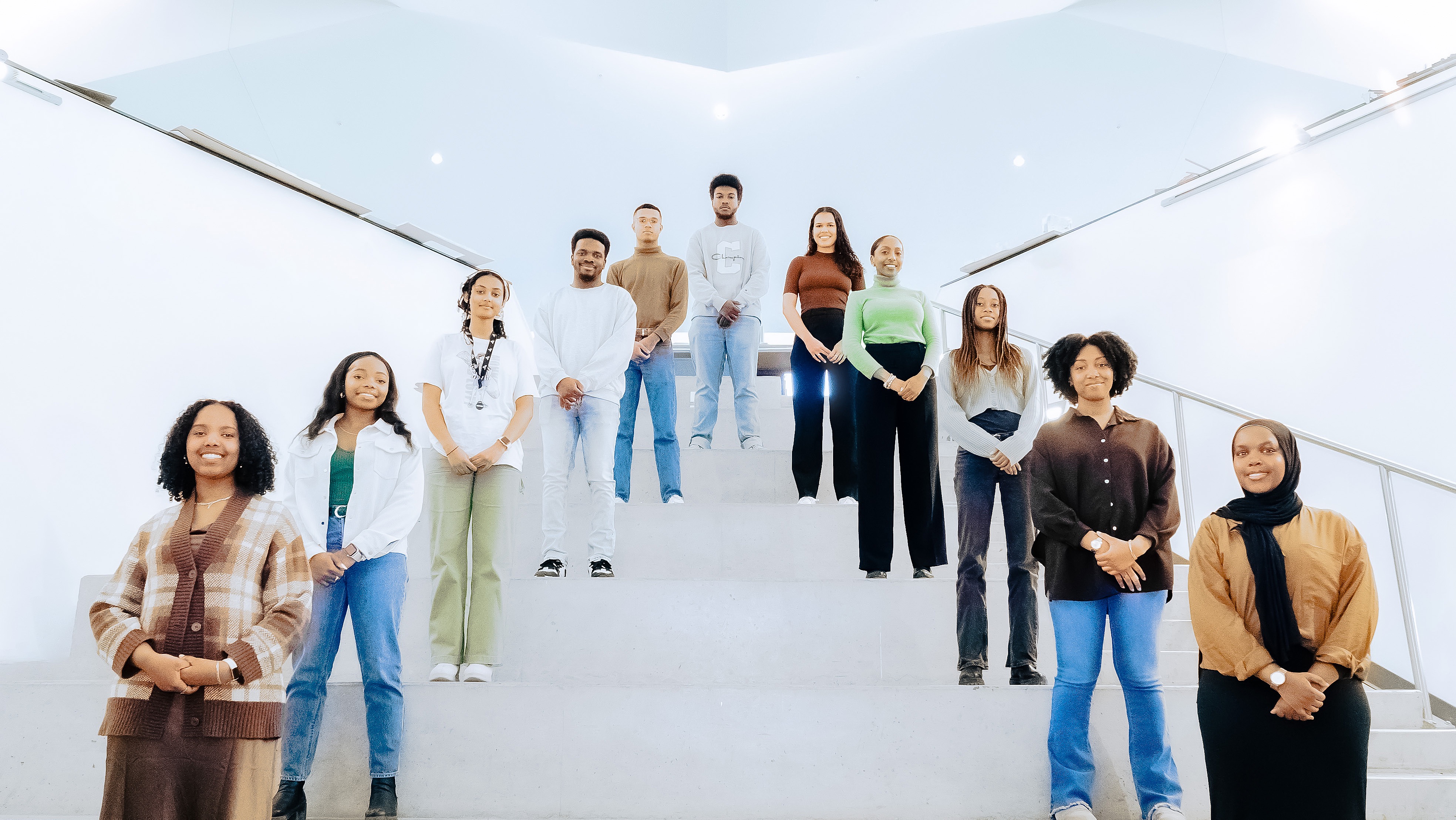 The 2024 BBSD program will consist of two in-person cohorts hosted at the Daniels Building (1 Spadina Crescent). Each cohort will have a total of 20 mentees split into five groups, each group will be paired with a mentor (one mentor to three mentees). Mentors will lead the conversations in these groups while also assisting the mentees through each step of the design process.  
Although the 2024 program will be in-person, we will provide online resources and workshops that can be accessed on this site. 
Design For Belonging Cohorts 
The program will consist of guided weekly lectures and tutorials, framed around design conversations. All BBSD students will take part in the same tutorials, then students will split up into their selected cohort.  
The Creative Arts Cohort will use visual art, and various artistic mediums, to create an art piece that would be placed on the site that will emulate and express a sense of belonging for the community. Through this creative expression students will take inspiration from Black artists and learn how to work collaboratively and make informative decisions while developing their design skills. 
The Architecture Cohort will concentrate on the built form by designing an architectural intervention that would be integrated into the site to provide a sense of belonging for the community. This process will allow students to learn how to work collaboratively and make informative decisions while learning fundamental design skills in architecture.  
This program requires access to a computer, phone or any device which can photograph and/or scan. There will be Wi-Fi throughout the duration of the program. Please let our team know of any potential accessibility needs within your application or through email and we will accommodate them on a case-by-case basis. 
The program will run from the second week of January 2024 until the final showcase in April 2024 . Workshops, informational sessions and lectures will be online on Wednesdays from 6:00pm to 7:30pm, and the general program courses will be in-person on Saturdays from 11:00am to 4:00pm at the Daniels Building. It is expected that students will attend each session and if they are unable, will provide suitable notice beforehand.  
Showcase  
At the end of the program each mentee will showcase their work in our BBSD Final Showcase. This is an opportunity to celebrate and acknowledge the completed projects of the mentees throughout the course of the program. Facilitators and mentors will highlight outstanding achievements with the BBSD Awards Ceremony. Community and family members are invited and encouraged to attend.  
Eligibility & Application
APPLY HERE!  - DEADLINE TO APPLY - November 17, 2023
Please note that completing this application does not guarantee registration. Successful candidates will receive an email confirming their enrollment. 
This program is FREE and for Black high school students (Grades 9 – 12) who are interested in architecture and / or the creative arts.  
The program capacity is 40 students with a maximum ratio of 4 mentees per mentor. This small group environment facilitates personalized learning, peer engagement, and direct skill and knowledge transfer.  
To apply to this program, applicants will be required to submit the following: 
Applicant information forms 
An original statement (300 words max) explaining your interest and how you would benefit from participating in the program. We will be giving priority to applicants who address the following topics in their written statement:  

A personal creative interest (i.e. drawing, painting, digital design, science projects etc.) 
Commitment to regular attendance and engagement in the program 
Previous community service   
Learning aspirations for the program 
Career interests and goals 

Select a preferred Cohort: 

Creative Arts
Architecture  
Please note that selecting a cohort indicates your preferred group but it does not guarantee a spot in the selected cohort.  
Applications will be reviewed on a first come first served basis. Registration will close on November 17, 2023.  
Previous mentees are welcome to apply, however we will offer giving priority to new applicants. If you are unable to get a spot in the winter program, there will be another opportunity to participate again in the summer. Stay tuned for more information.  
Successful applicants can expect to be emailed directly with further instructions after November 17, 2023.