Richard M. Sommer
Professor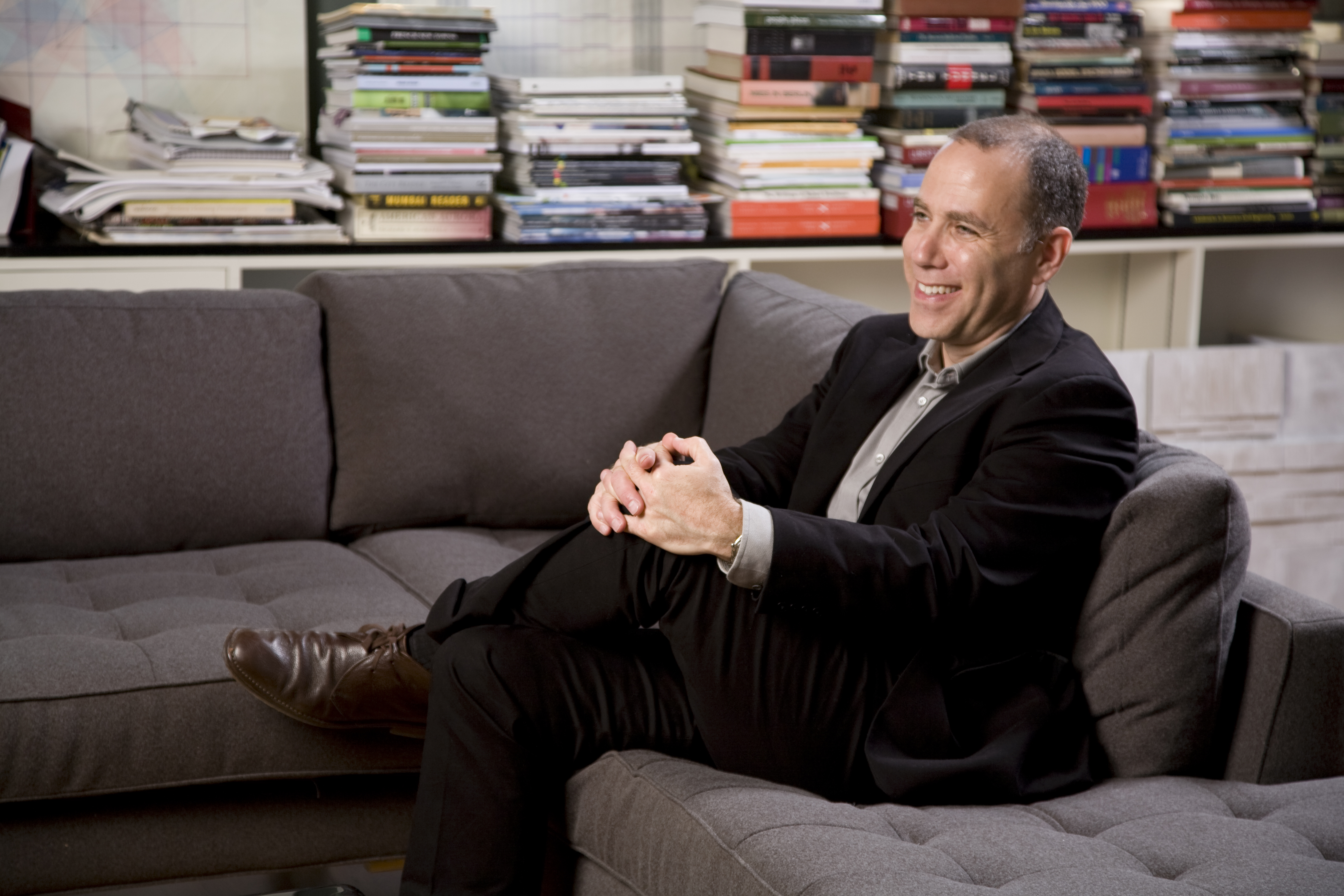 Richard Sommer is Professor of Architecture and Urbanism and Director of the Global Cities Institute at the Daniels Faculty. From 2009 to 2020, he was the Dean of the Daniels Faculty. Under his leadership, the Daniels Faculty grew from a school exclusively focused on professional, masters' education in architecture, landscape and urban design to a full-fledged division, incorporating an innovative foundation in undergraduate education, a Ph.D. in Architecture, Landscape and Design Studies, and new disciplines, including Art/Visual Studies and Forestry. In the process, the Daniels Faculty quadrupled in size and scope, making it one of the most broad-based schools of its kind in North America. To accommodate the Daniels Faculty's newfound breadth and prominence, Sommer led the transformation of 1 Spadina Crescent, remaking a landmark heritage site into an award-winning NADAAA-designed project that now serves as the school's home and public platform. 
Prior to his appointment at the Daniels Faculty, Sommer was a member of the faculty at the Harvard Graduate School of Design for 11 years, where he served as director of the school's urban design programs. He has held several other academic appointments, including the O'Hare Chair/Visiting American Scholar at the University of Ulster and Scholar-in-Residence at the California College of the Arts, as well as visiting professorships at the Cooper Union, Katholieke Universiteit Leuven, Washington University, Columbia University and Iowa State University. 
Sommer received a Bachelor of Architecture and a Bachelor of Fine Arts from Rhode Island School of Design and a Master of Architecture at Harvard University's Graduate School of Design. He cofounded a design practice, borfax/B.L.U., in 1994. He has lectured and served as a visiting critic internationally.
Research and Design Foci
Sommer's research, design work and teaching focus on the nexus of politics and architecture along two overlapping lines. The first examines monument-making as an exemplar of architecture's political function, tracing the transformation of the monument's form as it intertwines and incorporates landscape, infrastructure, urbanization and new media. He has concentrated on how historical forms of monument were dislocated within various colonial topographies in the United States, especially looking at how claims of American exceptionalism affected conceptions of history and heritage, changed concepts of nationhood and citizenship, and presaged the development of new, more representative, democratic and prospective modes of monument-making.
Sommer's second line of inquiry explores the changing role of architecture, planning and urban design in socio-political contexts where, on the one hand, capital markets and real-estate forces hold sway and create an increasingly stratified and private city, and on the other, increasing expectations of diverse community representation and grassroots activism create demands for new forms of engagement and more fair access to resources. He argues how the political contention and democratic struggles that these two poles put into play must change how we plan and design the environment, especially if we want to better address interrelated epiphenomena such as climate change and socioeconomic inequity.
Recent research and exhibitions/installations such as New Circadia and Housing Multitudes: Reimagining the Landscapes of Suburbia build on these themes. New Circadia—a "soft utopia"—fulfills certain functions of the monument by marking time in an experimental space for shared public idling and repose. Housing Multitudes addresses the future of the contested, democratic city by creating a complex set of pictures, animations, maps, models and texts, specifically addressing how to better leverage existing investments and infrastructures within North America's vast array of single-family home, suburban-style districts to greater social and ecological ends. These projects demonstrate that to imagine, plan and build more livable, democratic cities, we must go beyond identifying problems and deficiencies—or what is "missing"—and construct more and better pictures of the world we are hoping for.
Publications
Sommer's writings and projects have been published in Perspecta, Cabinet Magazine, JAE, The Harvard Design Magazine and Canadian Architect, as well as the books Shaping the City, Urban Design, Fast-Forward Urbanism, The Democratic Monument in America: A Twentieth Century Topography, Supernatural Urbanism: The Los Angeles River Studio, The Blackwell Companion to Modern Architecture, Twentieth Century, and Commemoration and the American City: Monuments, Memorialization and Meaning, among others. He is an executive board leader of PLACES Journal.
Fellowships and Awards
Support for Sommer's research has included grants from the U.S. National Endowment for the Arts, The LEF Foundation, The Tozier Fund, SSHRC Canada and The Graham Foundation for Advanced Studies in the Fine Arts. Sommer's key academic awards and fellowships include the Distinguished Professor Award from the Association of Collegiate Schools of Architecture, O'Hare Chair/Visiting American Scholar at the University of Ulster, Harvard's Arthur W. Wheelwright Traveling Fellowship (now called the Wheelwright Prize) and the Legislative Award for Teaching Excellence, Iowa State University.