Zachary Mollica
Assistant Professor
Emerging Architect Fellow
zachary.mollica@daniels.utoronto.ca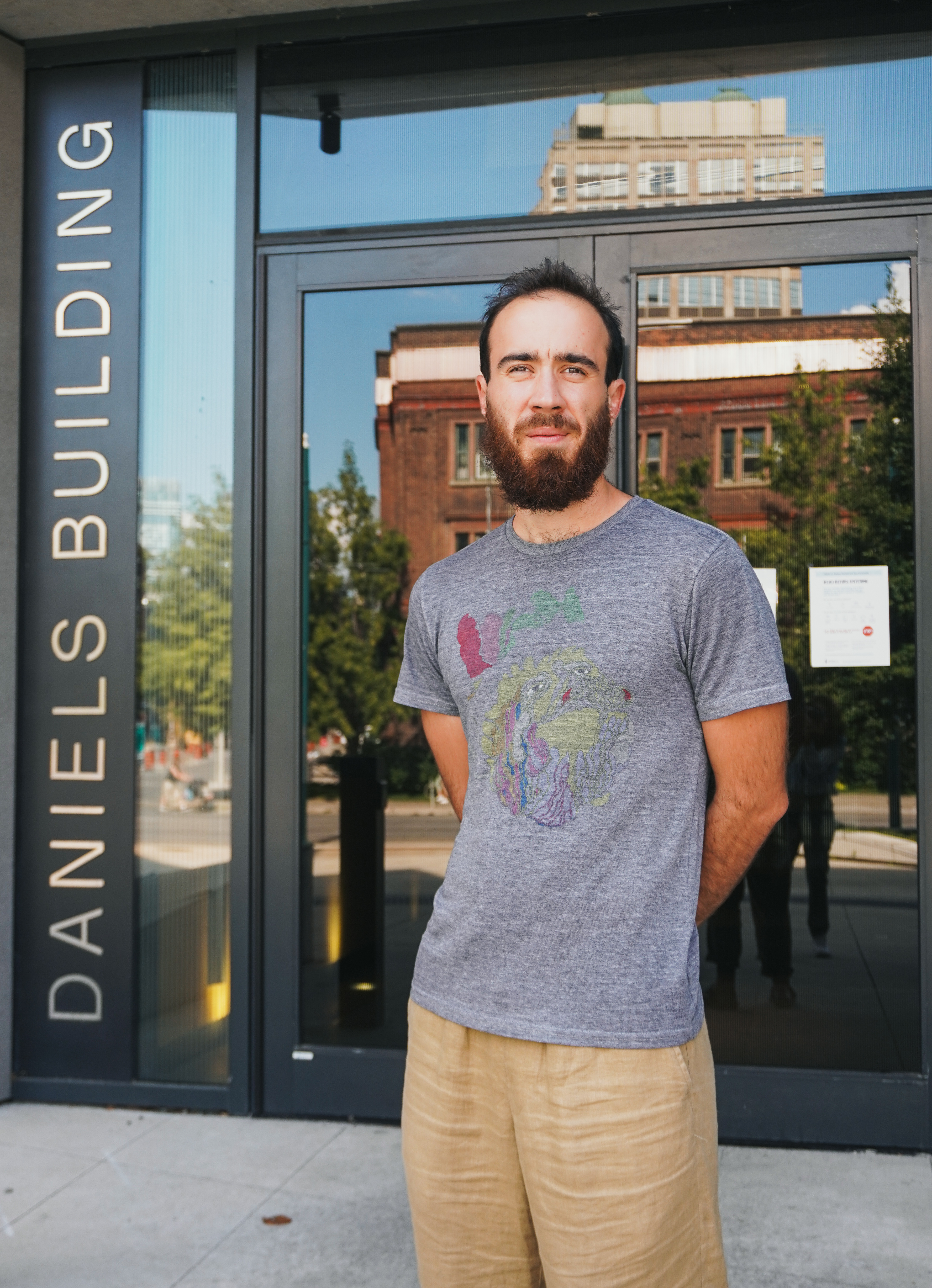 Inaugural 2022-2024 Emerging Architect Fellow Zachary Mollica is an architect, maker and educator whose work with trees has become a primary reference in alternative wood building futures. His work integrates innovative digital methods — particularly 3D scanning — with craft and material knowledge in the pursuit of better natural, social and constructed environments. He joined the John. H Daniels Faculty of Architecture, Landscape, and Design in 2022 and will be contributing to wood-focused, hands-on teaching and research at the school.
With collaborators and students, Mollica's research pursues the development of design and technical tools that intend to spur a re-diversification of wood building methods. Through careful consideration of forest environments and the properties of trees, it seeks to demonstrate new processes that can enable conventionally low-value products of forests to be converted into high-value building components with minimal energy. The approach is best demonstrated by the Tree Fork Truss, a large spanning structure that Mollica led the design and assembly of in 2015.
Before joining the Daniels Faculty, Mollica was Warden of the Architectural Association's forest campus, Hooke Park in Dorset, England. In leading this unique educational facility and its staff, he was also responsible for teaching M.Arch Design + Make students and was the founding director of the AA Wood Lab.
Mollica regularly appears as a speaker and reviewer at international design schools, and his work has been published widely in both media and academic journals. Besides his work at the Daniels Faculty, Mollica is a consultant to designers, foresters, arts and heritage practices, and educational institutions.