Nour Bishouty
Sessional Lecturer
nour.bishouty@daniels.utoronto.ca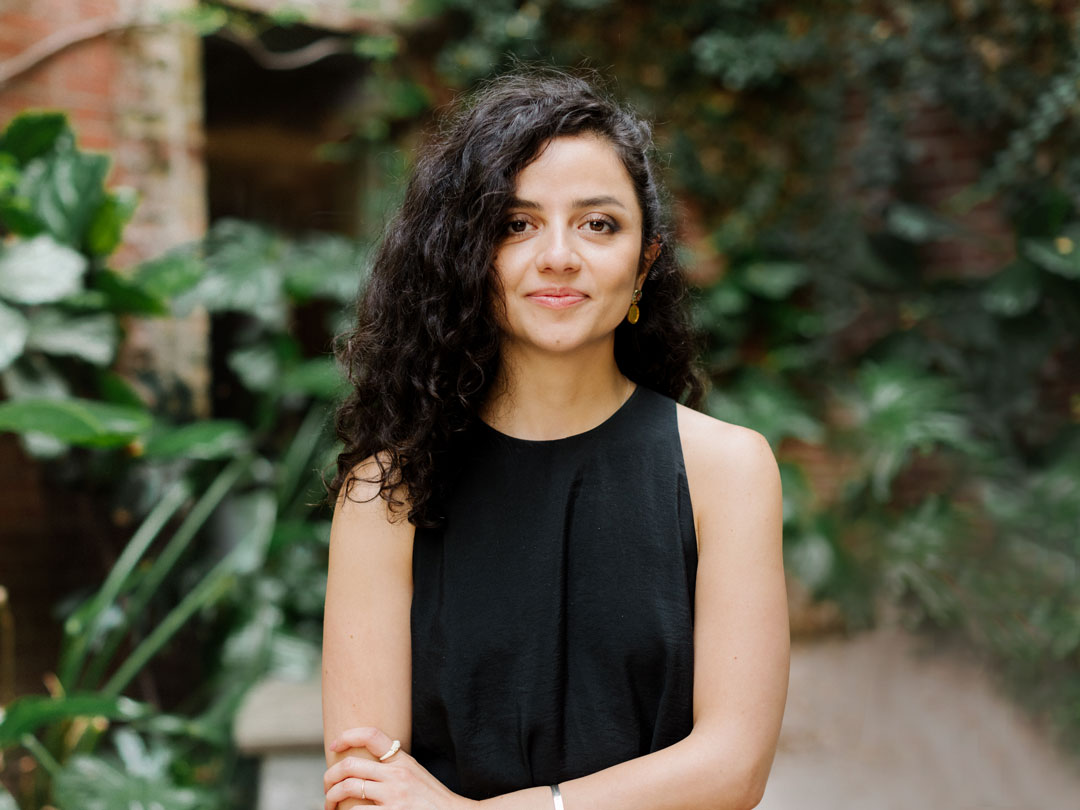 Nour Bishouty is an interdisciplinary artist working across media including video, sculpture, works on paper, digital images, and writing. Her work engages with histories and narratives of place and poses questions around dissonance, opacity, legibility, and the generative possibilities of misunderstanding.
Bishouty's work has been exhibited in Canada and internationally including at Gallery 44, Centre for Contemporary Photography, Toronto (2022); the Museum of Contemporary Art, Toronto (2021); Darat Al Funun, Amman (2017); Casa Arabe, Madrid (2016); Access Gallery, Vancouver (2015); the Mosaic Rooms, London (2015); and the Beirut Art Centre, Beirut (2014).
Her artist book "1—130: Selected works Ghassan Bishouty b. 1941 Safad, Palestine — d. 2004 Amman, Jordan," edited by Jacob Korczynsci, was co-published in 2020 by Art Metropole (Toronto) and Motto Books (Berlin). Upcoming exhibitions include La biennale de Québec (Feb 2024).
Photo by Sarah Bodri.